A Newsbreak, Its Types and How to Create It
Date: 2023-03-20 | Time of reading: 11 minutes (2024 words)
A newsbreak is an event that attracts the attention of the target audience and the media, improves a company's reputation and increases its popularity.
This notion does not include buying advertising in newspapers, columns in magazines, and so on. It is, first and foremost, some extraordinary news that hits the media headlines for free. It quickly spreads, provokes a strong reaction, and gathers lots of likes and reposts.
It is not necessary to wait for something unusual in the life of the company in order to create a newsworthy event. Brands can organize bright occasions on their own anytime. In this article we consider: why you need a newsbreak, its classification, how to find a reason for a bright event, as well as what does not belong to this term.
Why a newsbreak is used
To increase sales of products or services, organizations need to make sure that loyal customers remember them and new ones know about them. Posting the newsbreak in the news feed is the fastest way to get on consumers' screens and thus increase the number of visitors to your website or store, as well as increase your search ranking.
There are two options for achieving this:
Pay for mentioning the event of the company in media resources. The disadvantage of this method is that it is quickly forgotten. Customers will not remember this publication, so after a certain period of time, you would have to spend more money to place the press release. If the conversion is not worth the money invested, the company loses money.

Create a newsbreak yourself so that the media will pay attention to you. This method is much more effective, because you remind people of your company for free and circulate online without the help of advertising. As a result, the company becomes popular and recognizable, the number of loyal customers increases, and profits increase.
Types of newsbreak and how they work
Newsjacking or guerrilla marketing: use internal and external newsbreaks and info-trends.
The idea is that you find relevant news and use it to come up with events for your company.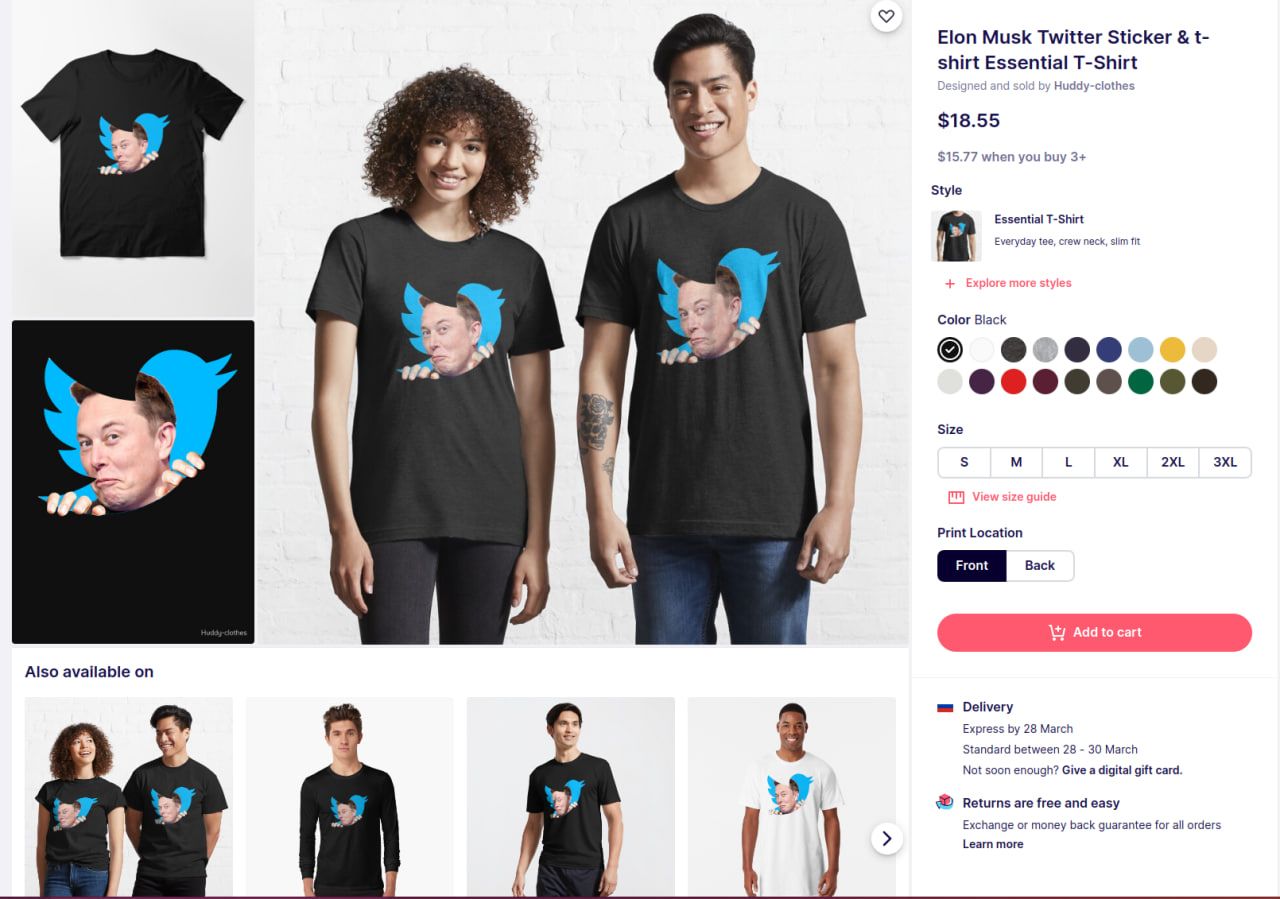 An example of newsjacking: the clothing store reacted to buying Twitter by Elon Musk.
The peculiarity of newsjacking is the quick reaction to the events that happen. When a trend becomes out of date, you can't get any advantage with it.
If you want to get the most out of this method and help it spread throughout the network, here are a few recommendations:
Follow the information channels. It is important to choose those that are relevant to your brand or organization. Sign up for the right newsletters from specific sites. That way you won't miss any important news. Use Google Trends to find out about customer interests from all over the world.

Look for popular search terms. When you've found a newsbreak, analyze the search terms that match it. Apply them to your news and add them to your text to increase the likelihood of reaching the top.

Always check the reliability of the information. To do this, it is worth searching on the other sites for information about the event, to read the opinion of experts on the subject. This way you can avoid negative points, as there is a lot of unnecessary content on the Internet, which is distributed by the "yellow press".
Research, analysis, forecasting, and surveys: use your own analytics
Research is applied to keep consumers informed about real events and projections, surveys are applied to enlighten the reader's opinion on some issue. This content is popular with editions, hence, you need to apply it to the company.
Here are a couple of rules that will help you create a viral newsbreak based on research:
1. Analyze areas related to your business. For example, a company that sells sportswear might research trends and people's preferences for different types of activities. Analyses not related to your organization do not interest your readers and are likely to cause distrust.
2. Do not use superficial data. If you are unsure of the figures you present, this causes outrage among experts and the public in general. Such inaccuracy is considered to be a manipulation of the company and can tarnish the reputation of the brand. That's why you should always check the information, especially when it comes to figures.
Collaborations: reach out to celebrities, bloggers, and other companies
Collaboration is a great and loud newsbreak for business, as more people learn about you by involving others. This method is suitable for small organizations that want to stand out in a competitive market. Engage with popular bloggers or brands that have many loyal customers. Research reviews, find mentions of the future partner on the Internet. For example, it happens that the company has a contradictory reputation. In this case, cooperation will not benefit you.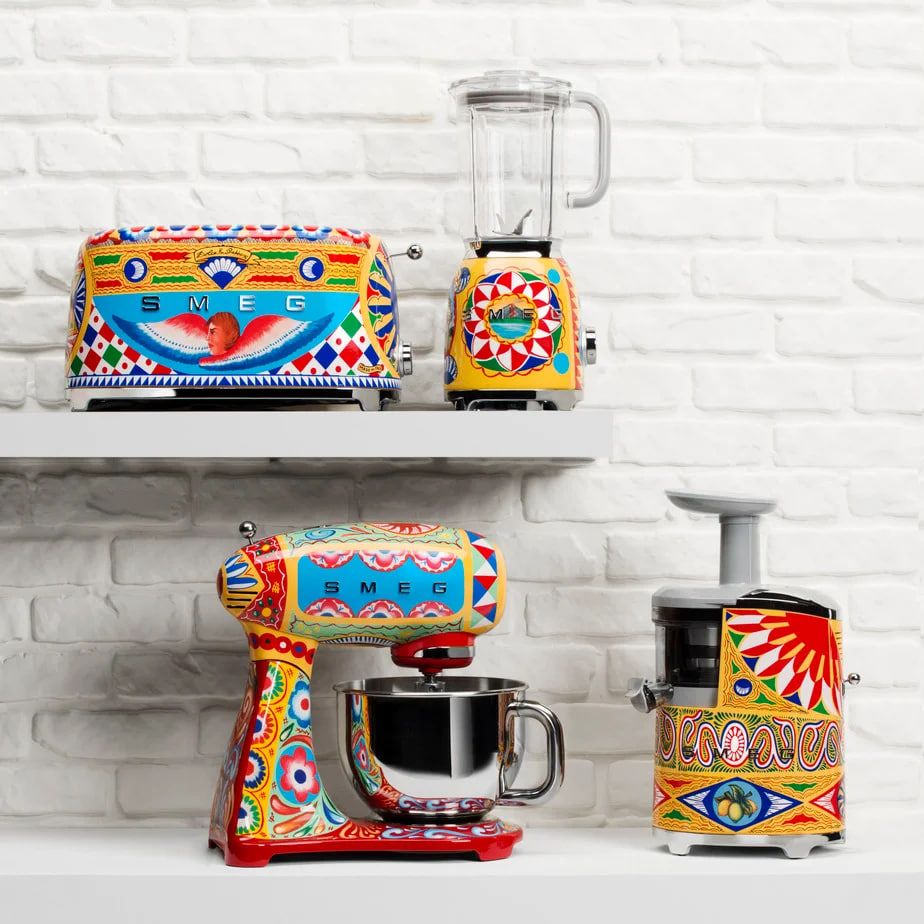 An example of collaboration of the fashion brand Dolce & Gabbana and the manufacturer of household appliances Smeg
Special dates: let clients know about your company's history
Companies that have been on the market for a long time stand out through the anniversary of their existence. For example, one of the world's famous sportswear manufacturers, the German company Puma, dates back to 1948. It all started earlier with manufacturing of sports shoes and slippers designed specially for disabled people as there were many of them after World War I. The brand itself was established after World War II when the family of Rudolf Dassler, shaken by two wars, restarted their family business. Nowadays the company runs several manufactures and numerous stores all over the world. It has had a lot of collaborations with companies and celebrities, together with sponsorship of outstanding athletes like Pelé, Diego Maradona, Michael Schumacher, Neymar.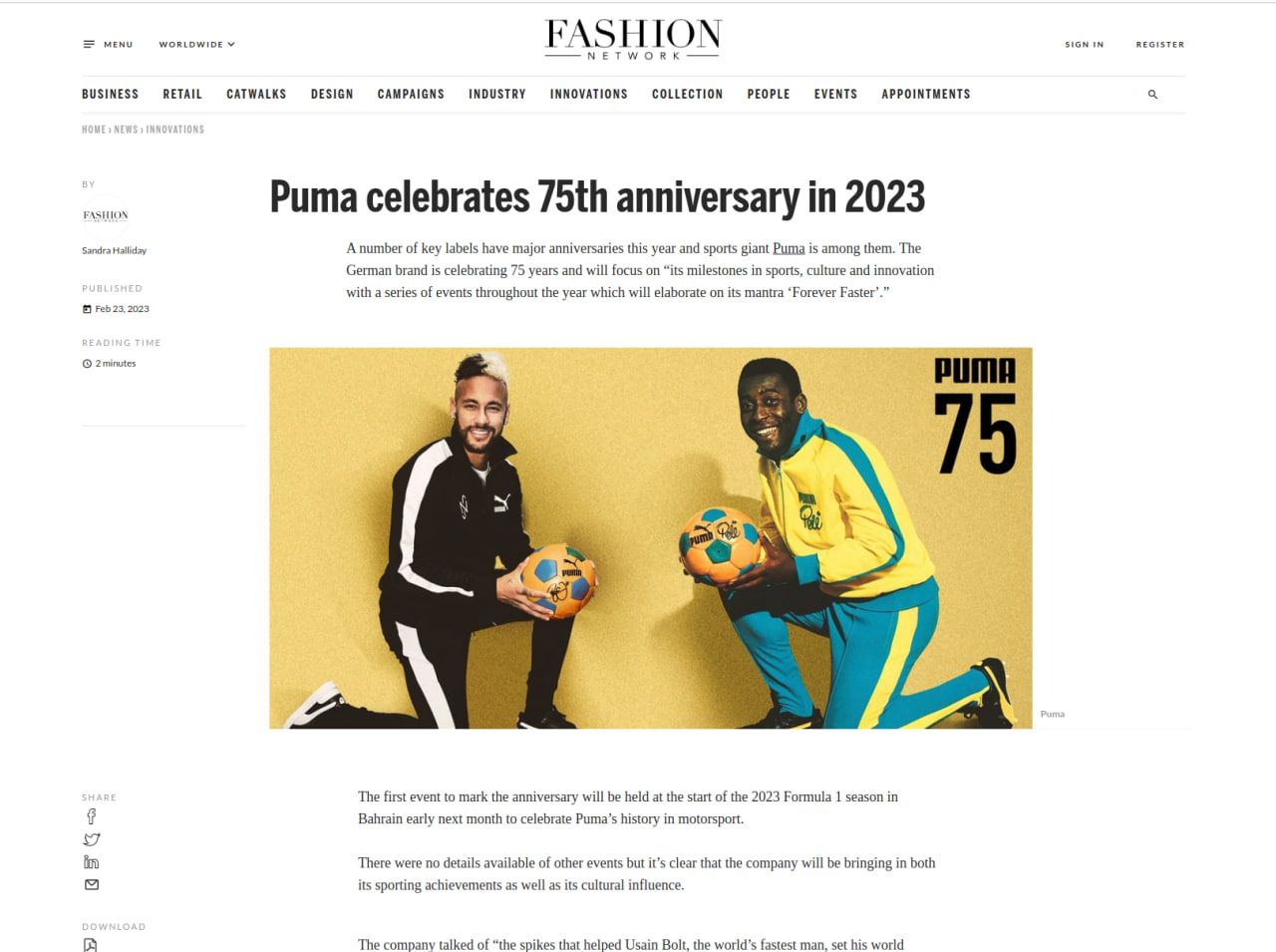 Leadership turnover: let customers know about key changes
This method best suits large and popular companies. Information about leadership turnover demonstrates innovations and the long-term development of the brand. For instance, talk about the new CEO and their future goals. Invite journalists from the media that enlighten your sphere and arrange an interview with the new management.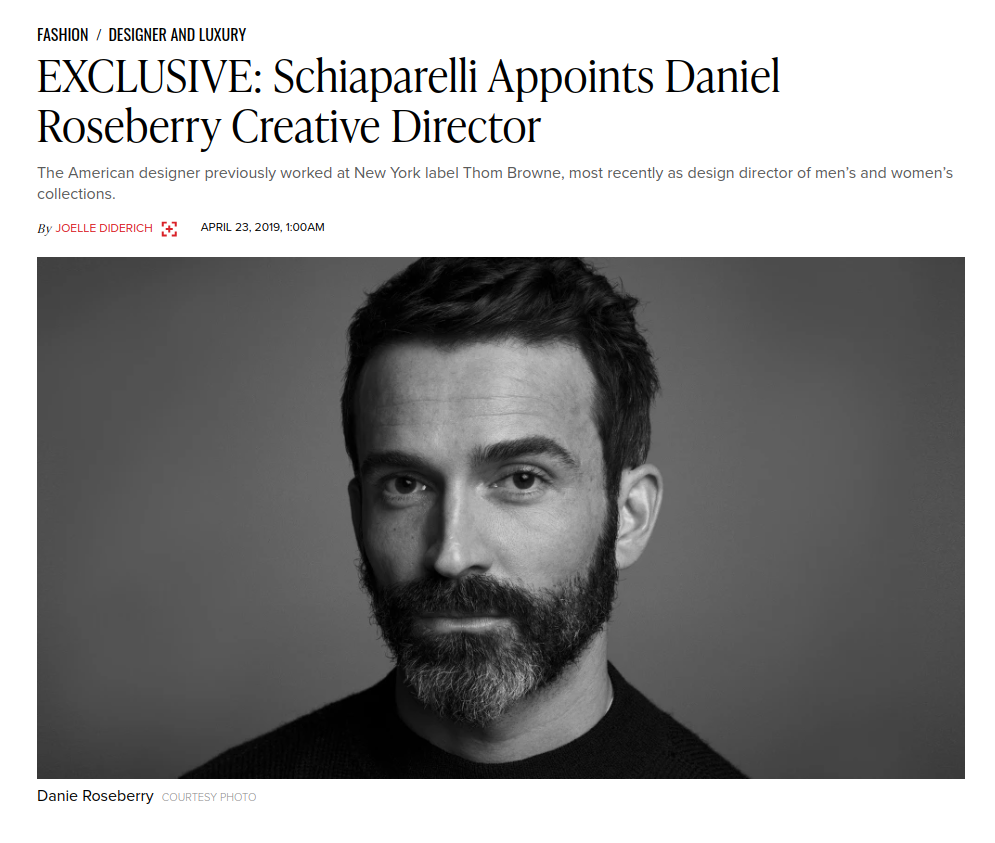 Maison Schiaparelli announced the new creative director
Viral and entertaining content: create a variety of flash mobs or challenges
Funny and interesting videos and game content spread across the web and various media as quickly as possible. This method helps to attract the attention of consumers and competitors at once.
Take into account the following tips for creating entertaining content:
Use flash mobs
A popular flash mob consists of a well-designed script and positive emotions. Study your audience to hold an event they'll love.
Create easy challenges
Challenges are easy-to-do tasks that users shoot or picture and then post with a certain hashtag on their accounts in social networks. A brand can create some challenge that is easy to repeat. For example, the brand Colgate suggested to post anything amusing and cute with a hashtag #MakeMomSmile in order to congratulate all moms on Mother's Day.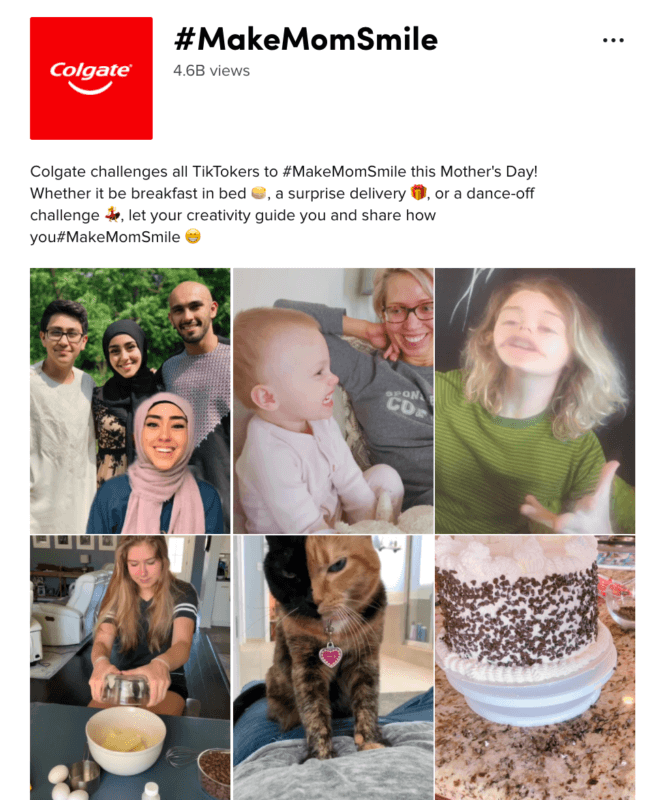 Giveaways and raffles: give your products/services to your customers and expand your audience
Consumers love gifts and are happy to participate in contests that promise free rewards, coupons, certificates and so on. To keep people trusting your giveaways, you should post the winners on your social networks or website. If the contests are creative and interesting, your company also has a chance to get into the media.
How to create a newsbreak
Newsbreaks are broadcast in the media or at the expense of the owner of the company. In order to understand whether an event brings marketing benefits or not, it should meet the criteria of being:
global;

important;

positive;

contemporary.
As a rule, the more widespread and relevant the event is, the more likely it is to attract a large number of people and media.
Before publishing a newsbreak, study your target audience and carry out social surveys to create an interesting offer. There are some rules that everyone should stick to:
don't be too intrusive;
be respectful communicating with your audience;
take care in mentioning acute social issues (epidemics, politics, etc.);
analyze the mistakes of your rivals.
To find events or company news that will become popular, you need to: Identify the event that still remains relevant.
Some events remain on top of the news even after a certain period of time. For example, these are projections and studies for several years ahead.
Speak of issues that are always on trend
There are timeless topics of concern for consumers: unemployment, living comfort, economic and political situations. If a company is somehow related to them, it's worth commenting on them. For example, if it's the time before the election.
Keep track of the holidays
There are a lot of special dates that companies can celebrate: Christmas, Boxing Day, Valentine's Day, New Year's Day, Halloween and others. You should also get creative and come up with your own occasions related to your sphere of business. For instance, if you run a business concerning sports - a gym, a fitess center or whatever - you can offer to celebrate the International Day of Sport for Development and Peace on April 6th together with your customers.
Switch to the news of national or regional scope
Let's say you're about to open a new branch or to expand a product line. It is a great option for a local newsbreak. You can experiment with the pitch. For example, if you are planning a new project, it is a good idea to show the audience how it solves a particular social problem.
Having thought of smart and interesting content, use a range of methods for its spreading: social networks, magazines, ads, email, even the package of products.
What is not a newsbreak
Disasters or emergencies. You should omit some events because they cause ambiguous reactions and can ruin a company's reputation.

Personal holidays of employees (birthdays or anniversaries). Such pieces of news are part of the internal corporate environment and do not affect the attraction of potential customers.

News about future projects. Unrealized projects should be kept secret, since you should only report your plans after you have realized them or started working on them.
Examples of newsbreaks
Get inspired with these newsbreaks provided by famous brands: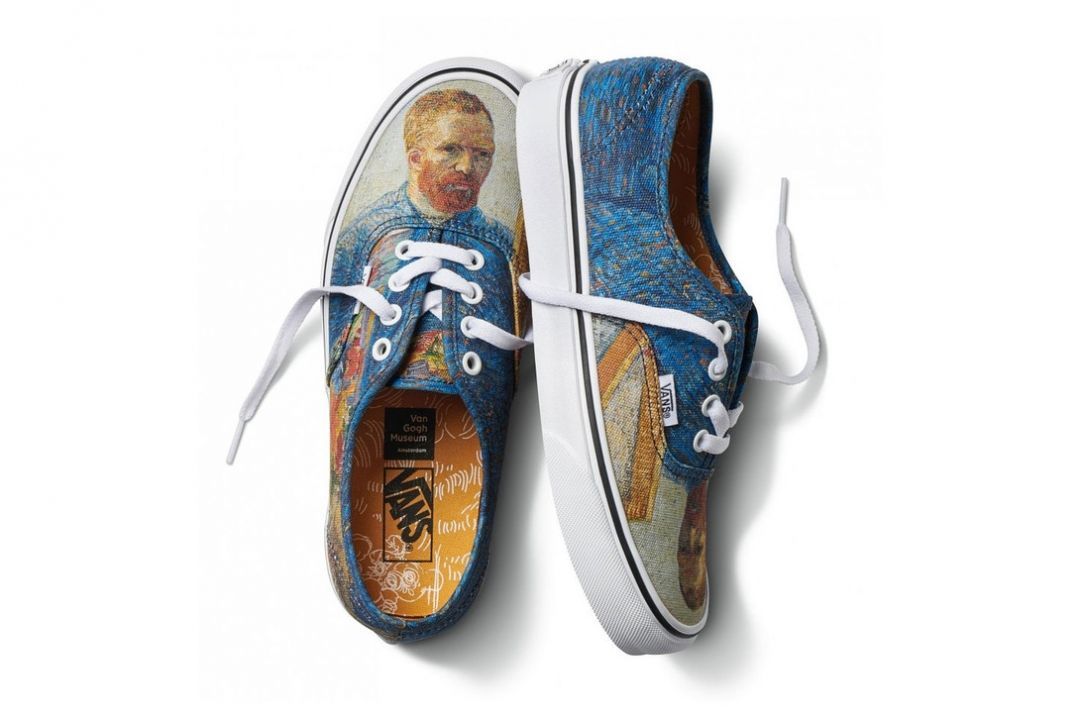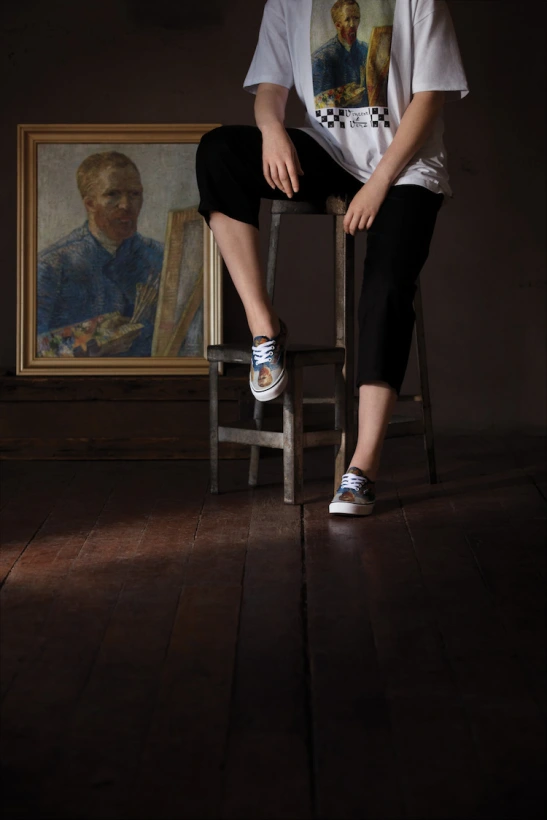 The staff of Van Gogh Museum got involved into modern realities and participated in an unusual art collaboration with the sports brand Vans. The income from the sales was benefited to support the museum.

Puma was in a state of global rebranding. The competitors had already got celebrities to be the face of the company: Adidas had Kanye West and Nike had Travis Scott. The brand was in search of a person to match their status. As a result, Puma cooperated with Rihanna, a prominent and successful celebrity. That resulted in the improvement of the company's sales and status.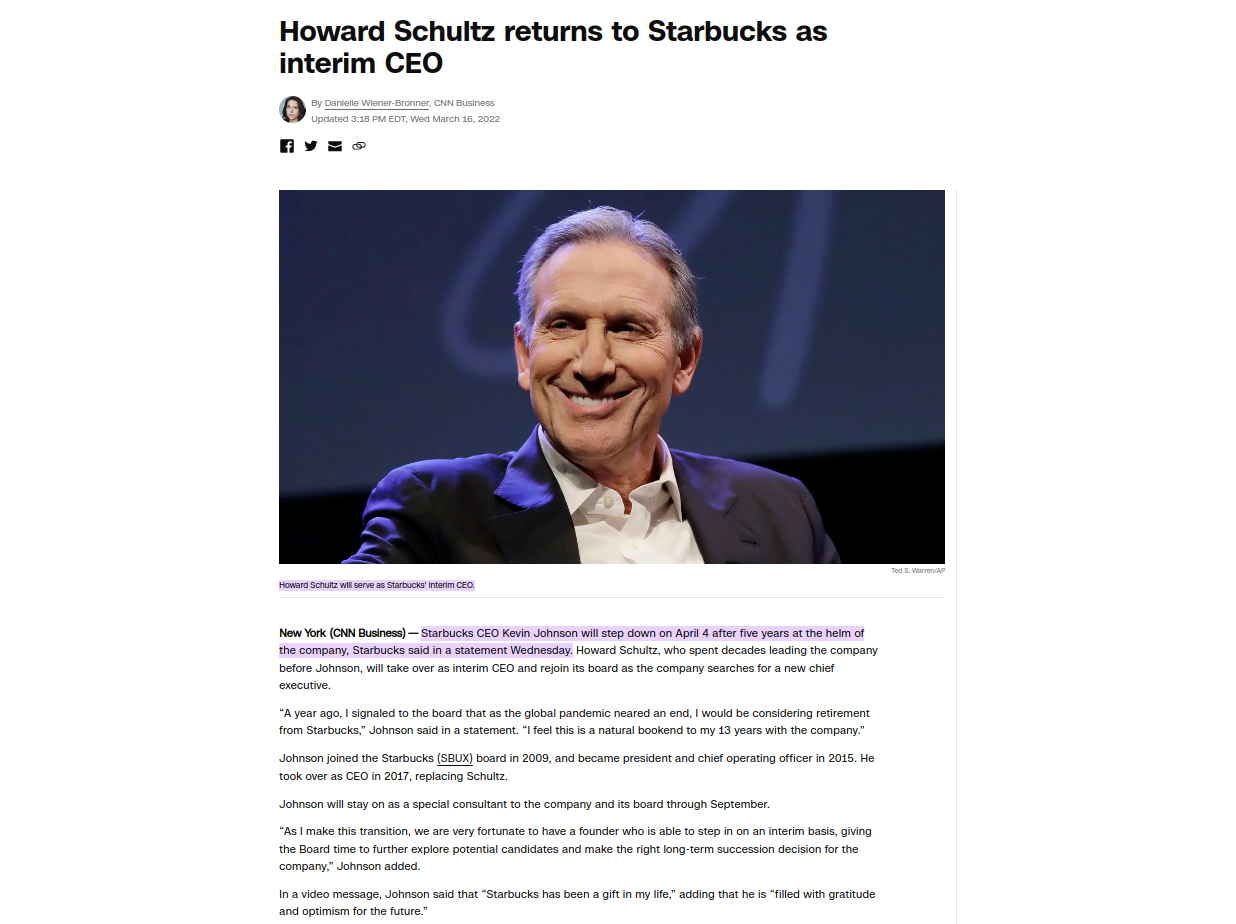 An example of the leadership turnover: after a series of promises to never come back Howard Schultz is announced to become the CEO of Starbucks after Kevin Johnson's leadership from 2017 to 2022.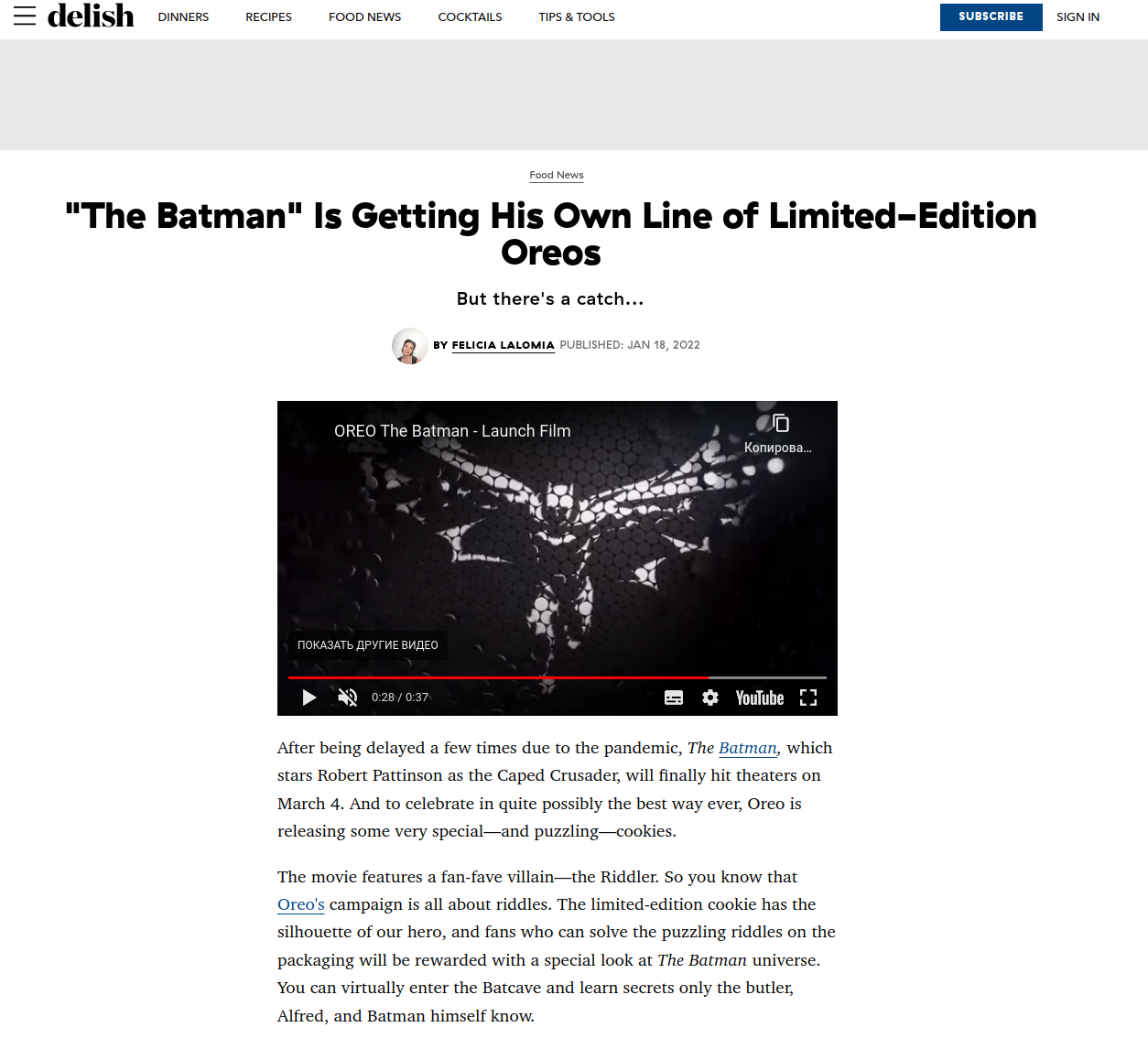 An example of the viral newsbreak: Oreo launched its limited edition of cookies with Batman on them.
Conclusion
When you've decided what kind of newsbreak to publish, you should consider a press release, choose the media that is best for your company, then contact the editor by phone or email.
It's also worth posting news on your own sources: social networks and websites. In particular, look out for contests, flash mobs, and challenges. These methods tend to get popular online in a short period of time.
Experiment with the types of newsbreaks and how to present them. This way, you'll understand which events are more appealing to your customers and increase your profits, online mentions, and customer loyalty.