Email Client: What It Is, Why You Need One, and How to Choose the Right One
Date: 2023-04-10 | Time of reading: 5 minutes (1072 words)
Email client is a software that combines email accounts in one place and provides email functions such as sending emails, storing them, sorting incoming emails, and setting notifications.
Let's discuss why email clients are needed, their pros and cons, how they work, and how to choose the right client.
What are email clients for?
Email accounts are usually created on the following email services: Google, Outlook, ProtonMail, AOL Mail, Yahoo! Mail, Zoho etc. To check the mailbox, you need to log in to the browser/application on your phone or computer. If work emails come to different email addresses, you need to log in again. Also, these services display distracting ads.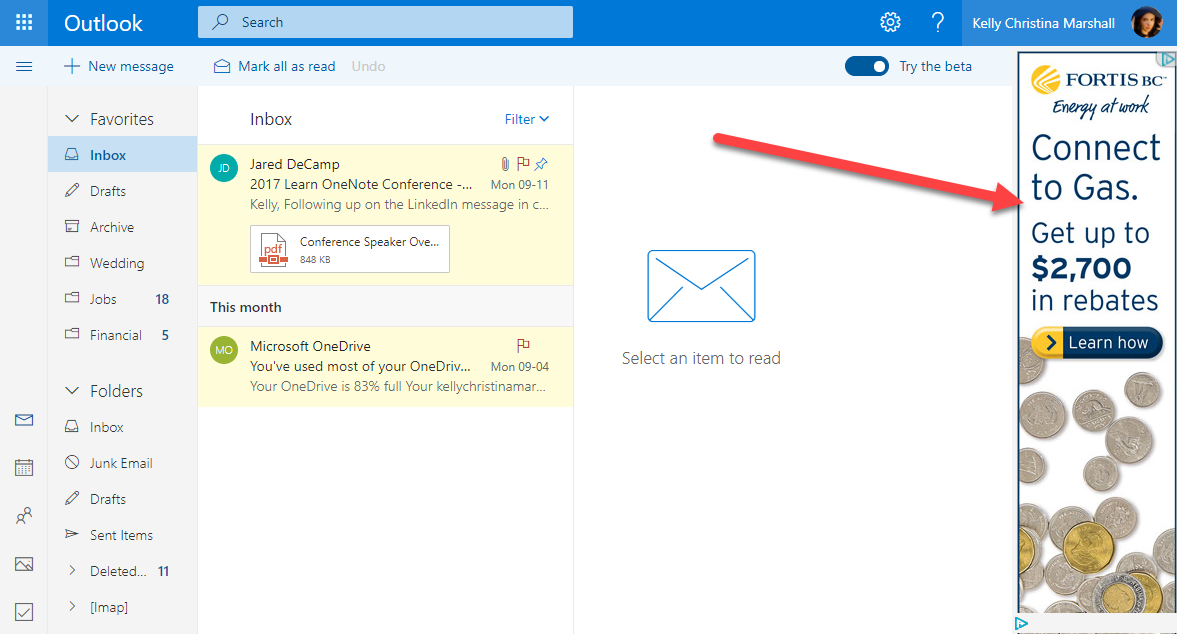 The email client is perfect if you don't want to constantly enter login details for your email. This tool will combine all of your email addresses. The emails will be in one place and without distracting banners.
Advantages of an email client
Notification of the received letters
You don't need to constantly open the email client to check if you have new letters. Set a time for the client to check if there are new letters in your inbox. If there are, it will download them right to your device. This ensures that your emails are accessible even if you lose internet connection.
Combining an unlimited number of email services
The email client can connect to an unlimited number of email accounts, which can be viewed together in a single folder or separated into different ones. If you want to organize your emails into different categories, you can create multiple folders for things like newsletters, personal emails, or communication with colleagues.
Easy search and fast opening of messages
With the email client, you can easily find the message you need using the search function. Messages are stored on your computer's hard drive, so they open quickly, even if they contain large files.
Continuing to work through a browser
The email client doesn't block the email services that are connected to it. You can open your mailbox through a browser at any time.
How an email client works
After sending an email, it does not immediately appear in the recipient's email inbox. First, it goes to a relay server. The transmission to this intermediate server is carried out using the SMTP protocol, while receiving emails is done via the POP3 or IMAP channel. When choosing a protocol, it is important to consider that a good internet connection is not necessary for POP3 to function, whereas a stable connection is needed for IMAP. With the help of an email client, the user can read emails without opening each mailbox separately. The recipient also has the ability to immediately respond to incoming mail, delete it, or move it to another folder.
How to choose an appropriate email client
What to pay attention to while making a choice:
Cost. To start working with an email client, it is not always necessary to purchase a license. There are many free programs with basic functions such as sorting messages, sending, filtering, searching for emails, etc.

Operating system compatibility check. Before installing an email client on your laptop or computer, it is important to determine whether the email client is available for Windows, macOS, or any other operating system you are using. If you need a version for your mobile device, check whether the client can function on Android or iOS.

Mobile version. If you are constantly traveling or on the go, it's easier to check your incoming emails on your phone. Choose a client that has a mobile app for smartphones.

Compatibility with email services. Email clients work great with popular email services (such as Gmail, Yahoo! and more). There are also email services created on rare platforms. Therefore, it is important to check whether the client works with them or not before starting to use it.

Interface. There are no specific recommendations here. The most important thing is that the interface is convenient and visually appealing to you.
Review of email clients
1. The Bat!
Pros:
30-day free trial period.
Use of basic functions and installation of antivirus.
Connecting offline address books.
Installation of plugins and spell checking.
Cons:
A small number of additional extensions.
Paid tariff.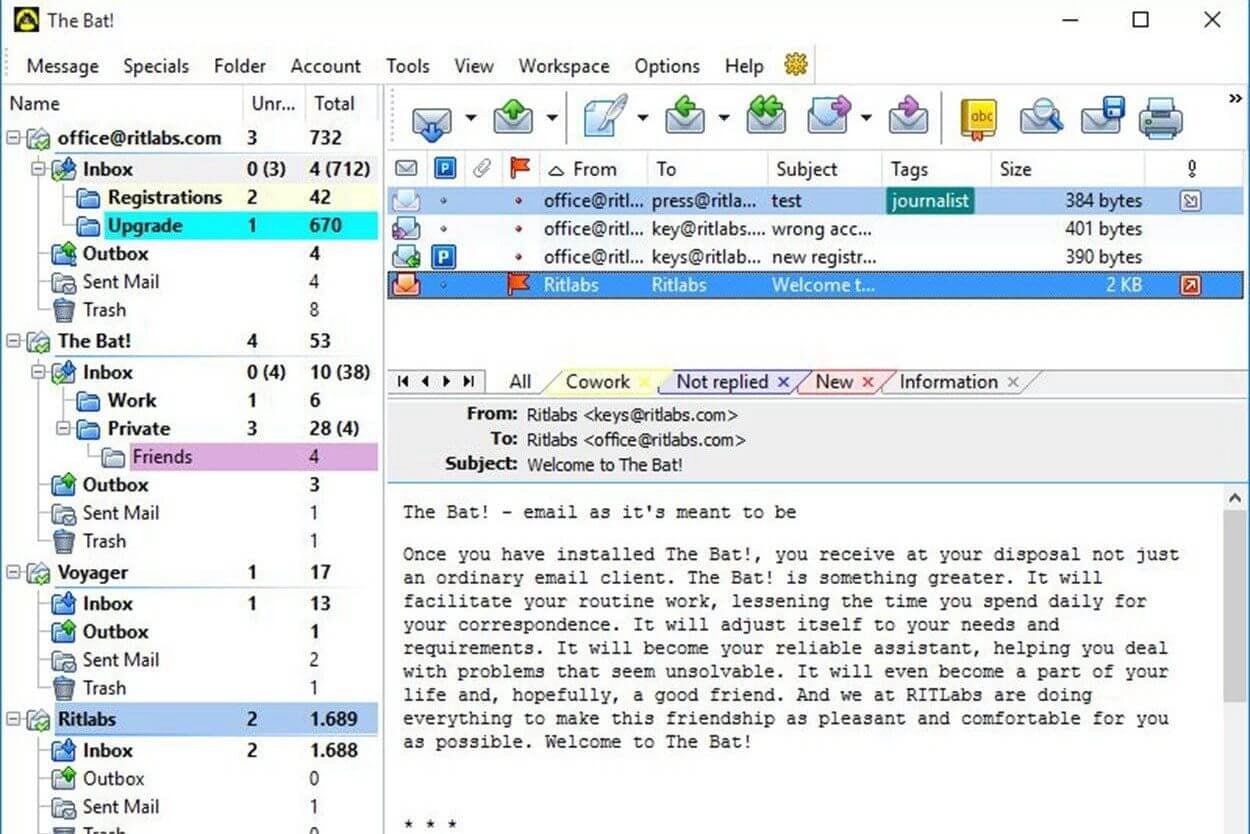 2. Microsoft Outlook
Pros:
Performing basic email functions and having an organizer.
Customizing sound notifications based on templates, sorting of new emails into personal and work categories, and regulation of email filtering rules.
Supporting VBA macros, which enhance functionality through the use of program code.
Free access to Office applications.
Cons:
Only paid option.
High price starting with a monthly cost of $6.00 per user for business, and $7.00 for personal use.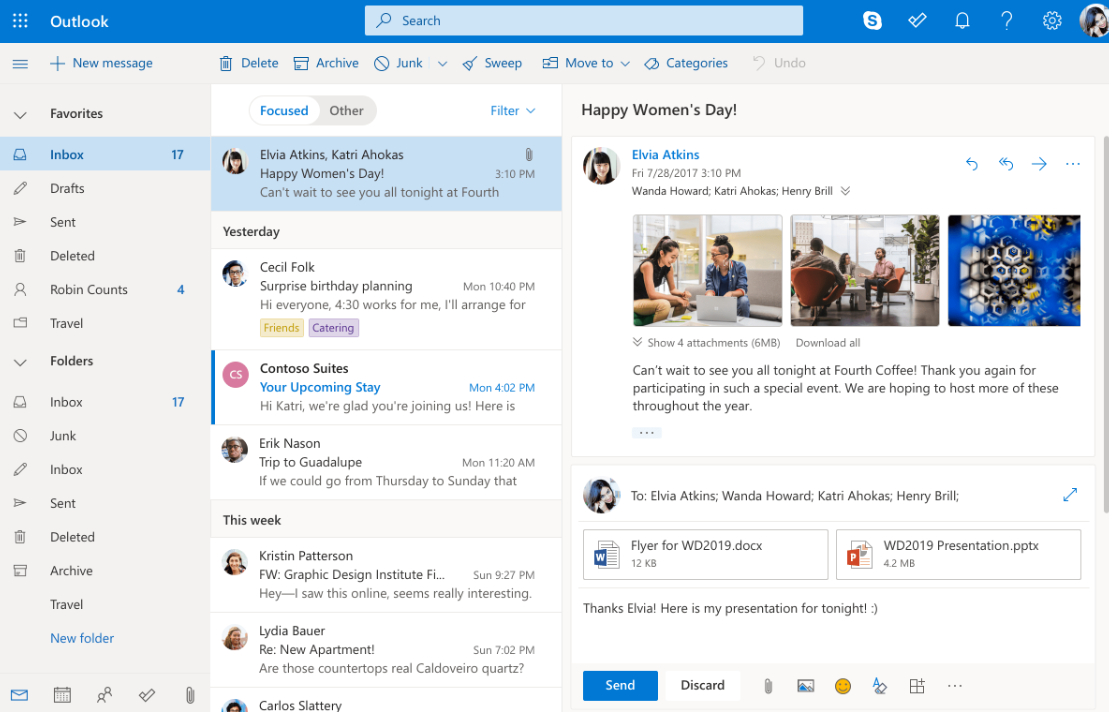 3. EM Client
Pros:
A free email client that allows you to connect only two email accounts. If you need more, you will have to purchase a license.
Spell check.
Built-in chat, where you can communicate with each other and save your correspondence.
Cons:
Lack of virus and other threat scanning for attached files.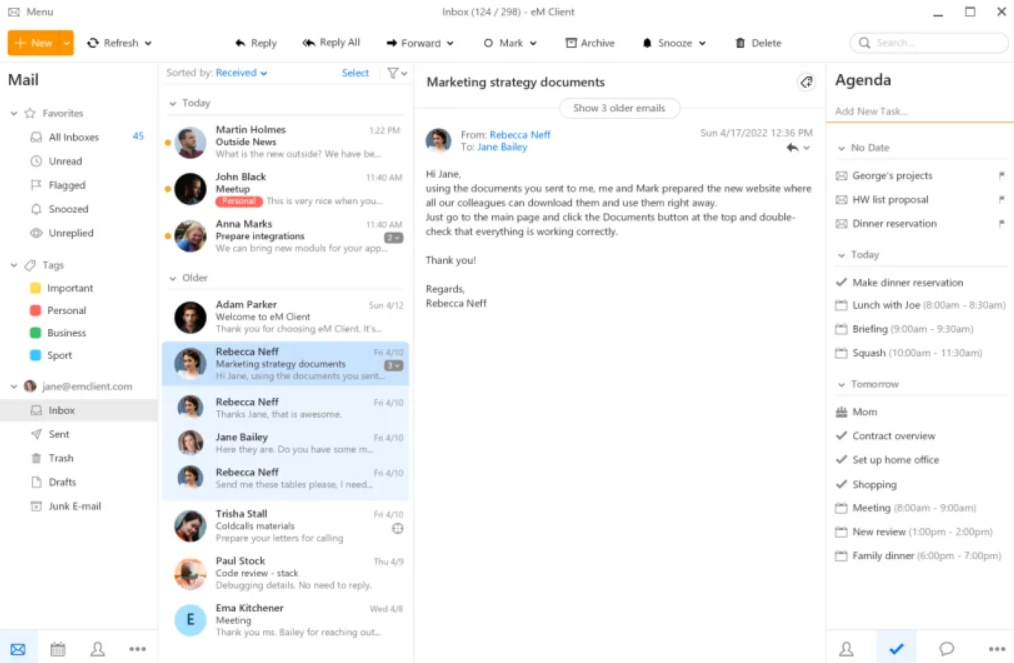 SeaMonkey
Pros:
Free use of the client.
Customization of SeaMonkey through a large number of add-ons. For example, connecting the file download status or changing the menu.
Navigator with tabbed browsing, popup blocking feature.
Cons:
Unconventional interface that may be unfamiliar at first. For example, the search button is absent on the workspace.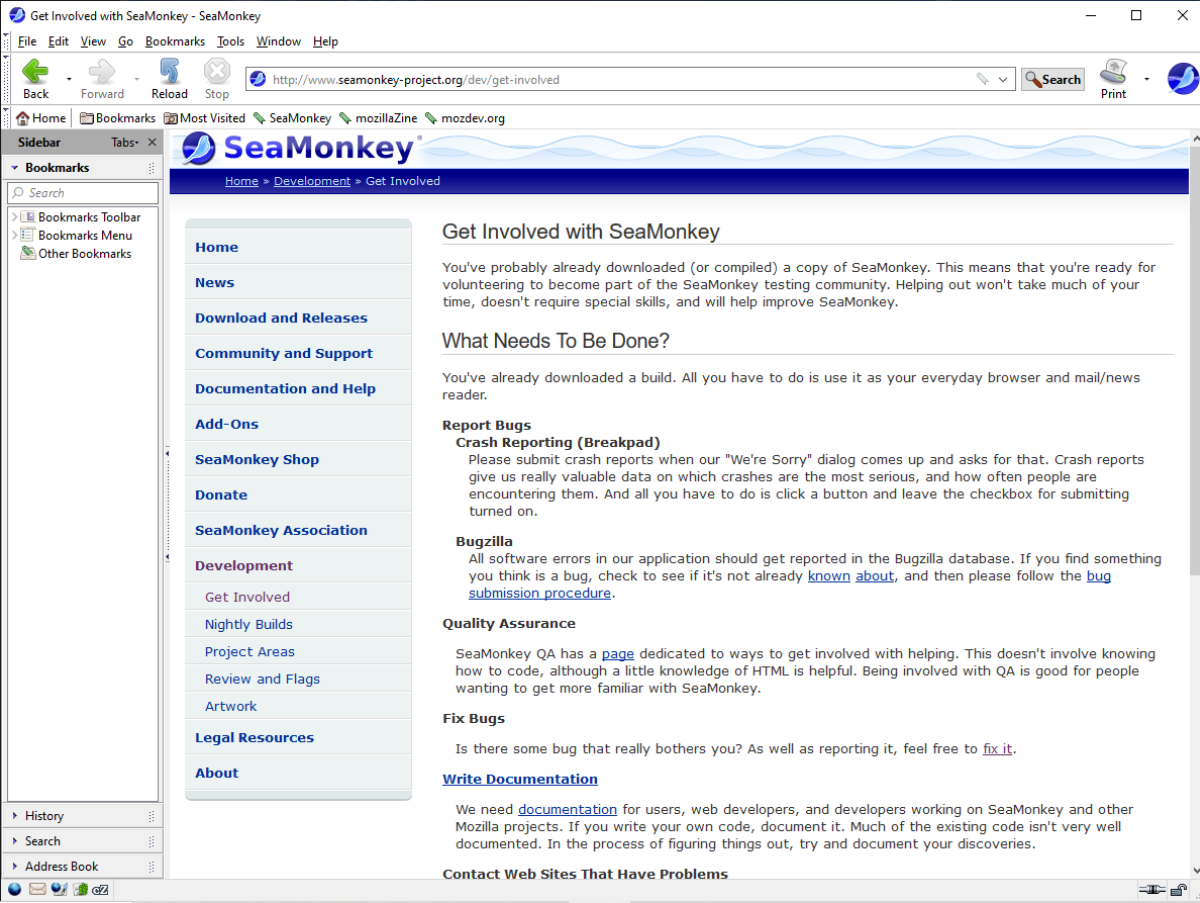 Conclusion
An email client is an excellent tool for tracking incoming messages on multiple mailboxes.
The client organizes the work of all mailboxes through a single platform. At the same time, you will have access to typical email functions, such as sending and receiving messages, sorting by folders, filtering messages, and more.
Working with email programs is possible through a free version or by purchasing a license. To make the right choice, analyze the functionality of different clients and determine which one is optimal for your company.