Mobile App as a Marketing Channel
Date: 2021-11-26 | Time of reading: 5 minutes (902 words)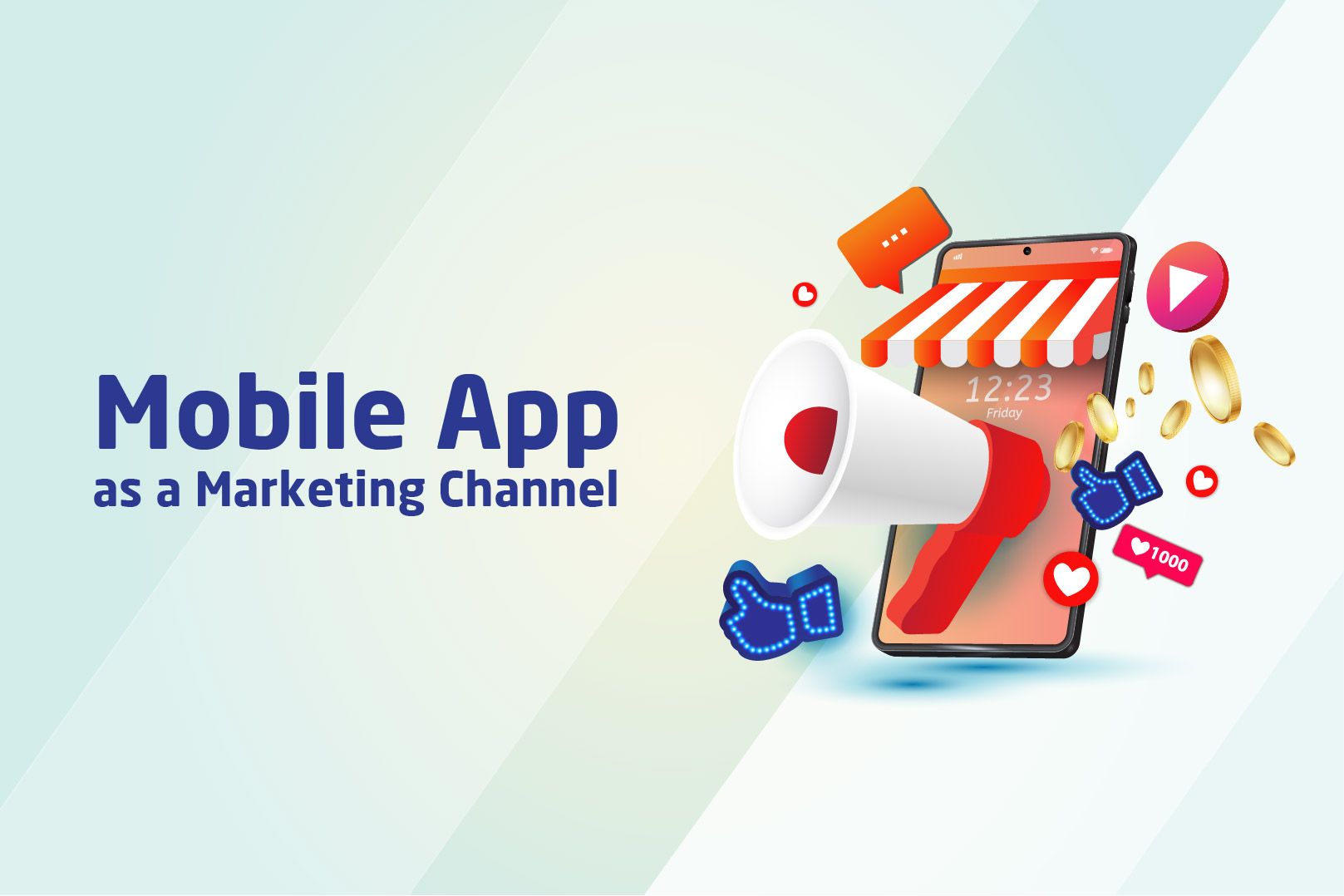 Today, mobile is everything! Because everyone is hooked to their phones, mobile marketing is an easier, better way to communicate with customers and promote your products. Businesses must adapt their marketing strategies to keep up with technological advances. And that means using mobile apps as marketing channels.
As technology becomes more fragmented, so does marketing. Mobile apps have become an indispensable tool for companies big and small. The ultimate advantage of marketing on a mobile app is that you get to target audiences not so much by demographics but by their behaviors. For this reason, you can create more personalized messages that allow you to appeal to your customer and nurture them through the sales funnel.
What's the difference between mobile app marketing and mobile marketing? Mobile marketing is any marketing that occurs on a mobile device, including app marketing and SMS marketing. Mobile app marketing is a less general term that involves creating marketing campaigns to communicate with your customers from the moment they first download your app.
Using mobile apps as a marketing channel offers the convenience of in-app purchases, which increases the likelihood of repeat purchases.
Benefits Of A Mobile App For Business
Should your business have an app? There's no other answer to this question other than a resounding yes!
Mobile Apps offer valuable marketing opportunities that help you reach and engage your target audience. The benefits of mobile apps for business include:
1. Improved customer engagement
Mobile Apps are a direct communication channel. If there's one thing customers appreciate about a business, it's great customer service. Sometimes the only difference between a lead and a conversion is how quickly customers can access valuable information and get a response.
Beyond support, mobile apps are great for collecting customer feedback. Customers are more likely to leave a review or ask questions if the process is easy, fast, and convenient.
2. More targeted marketing
Having a mobile app means you can leverage data-driven marketing by tracking shopping behavior to enhance your marketing strategies and recommend products you know your customers will love.
What this means is that your marketing campaigns are very specific to individual customers. Mobile apps mean you can reach customers in real-time with extremely targeted marketing that's bound to work.
3. Capitalize on the ubiquity of mobile devices
Yet another advantage of app marketing is that users carry their devices wherever they go. As a result, you can use location-based services to offer customers discounts, deals, or promotions based on their proximity to a store.
The Mobile App Marketing Funnel
Just because you have an app doesn't mean your conversion rates will automatically rise. It's crucial to understand the mobile app marketing funnels so you can draw customers to your business and gain their loyalty.
The mobile app marketing funnel has 4 major stages:
Awareness – The goal here is to attract targeted users to your app, and your strategy is to focus your marketing on channels where your users are known to congregate. You can raise awareness through social media, paid advertising, and app review websites.

Conversion – A conversion is any action a customer takes that adds monetary value to your business and typically occurs when a user: downloads your app and creates an account to make an in-app purchase.

Customer relationship – Now, this is how you nurture customers to keep them coming back for more. Otherwise, your app will be just another application on their phone. Utilize push notifications and in-app messaging to gain their attention and keep them opening your app.

Retention – Keep your customers happy through loyalty programs and offer rewards for completing surveys. Remember, it's more expensive to attract a new customer than to retain a loyal customer.
The key to successful marketing is to create a seamless purchase journey for customers. That's why all your communication channels, from social media to SMS and app marketing, must work together to deliver a consistent message aimed at empowering the consumer.
Creating the Ultimate Business App
It's all about branding and the customer experience. The best business apps are those that are easily identifiable and easy to use. Without proper branding, customers won't find your app appealing enough to download. Your brand instantly communicates what customers should expect of you and determines the demographic of people you attract.
The two biggest mistakes you can make while creating a mobile app are failing to define the real goal of the app and designing a poor user interface. Perform market research to determine if your customers really need an app and what they would use it for? Perhaps, a more responsive website design would be a better investment. If not, it's crucial to ensure your app fills a gap in your marketing.
A poor user interface will break your mobile app marketing. Consumers have neither the time nor patience to push through a slow, tedious interface to make a purchase or engage with your team. A good UX can actually guarantee the success of your venture, allowing you to nurture your leads better.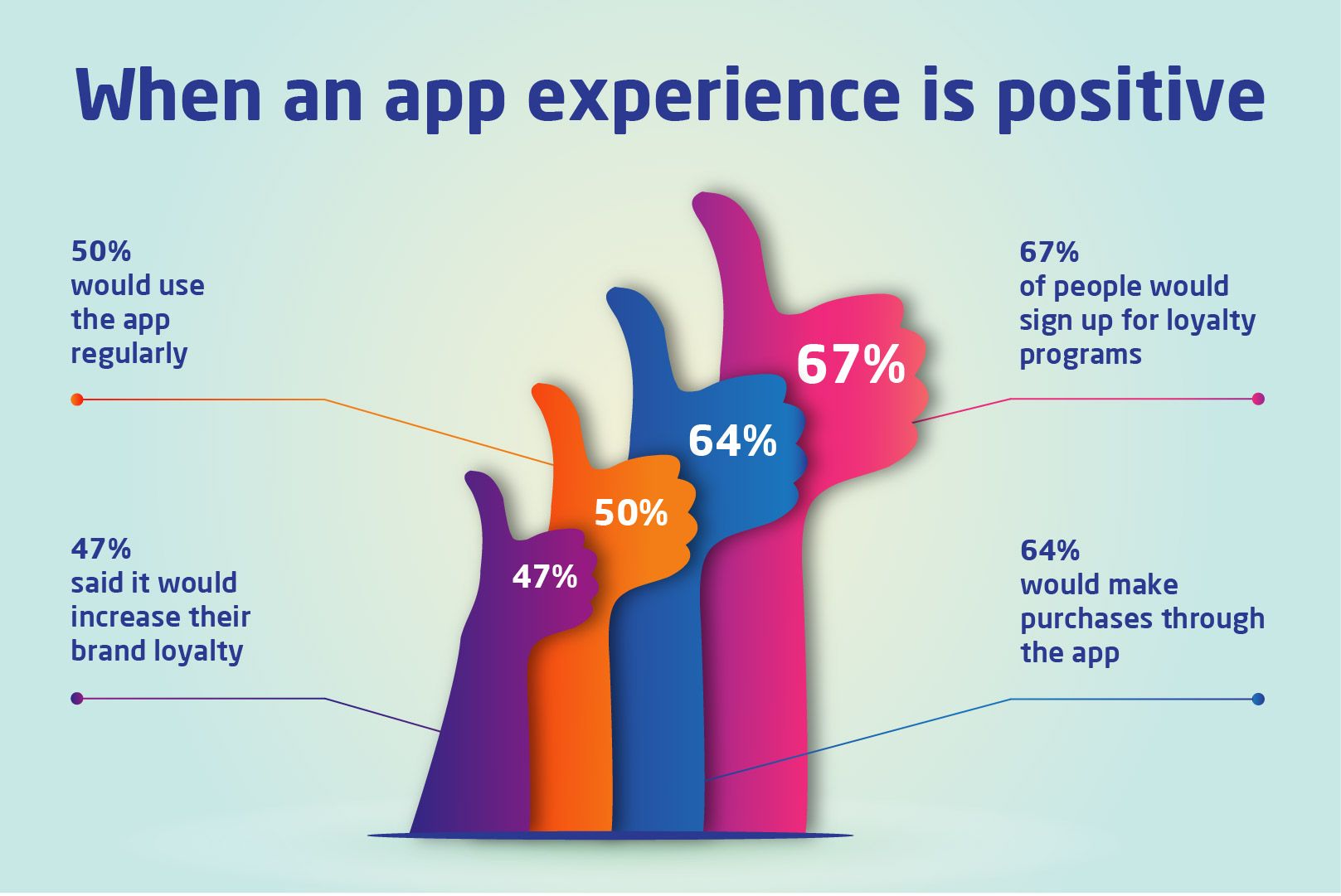 Conclusion
Attracting target audience, retaining customers, increasing sales and brand loyalty — these are the tasks that any business have to face. And in the right hands, a mobile app can help with the solution.
You might be interested in: