AMP Emails: What They Are, Their Types, Why Required
Date: 2023-06-08 | Time of reading: 9 minutes (1787 words)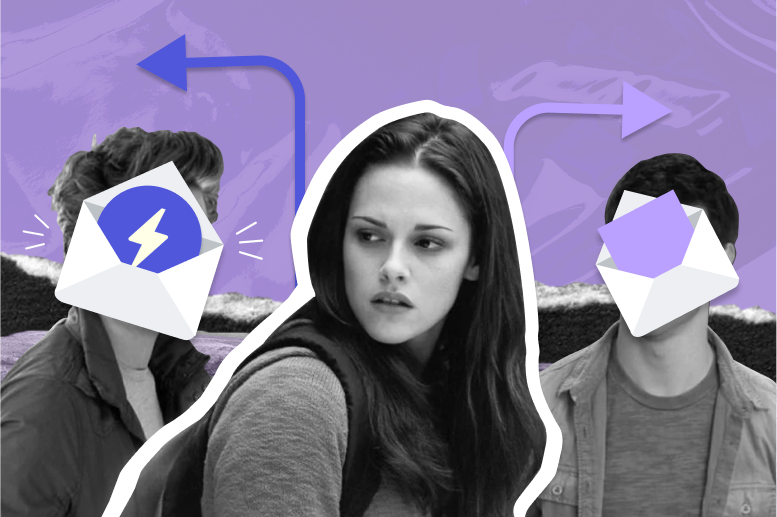 No one will be surprised by email campaigns with a stylish design. Users receive dozens of similar emails every day, requiring them to take extra steps by clicking a button to visit a website. However, in 2018, Google introduced AMP emails, which revolutionized email interactivity and simplified the customer journey to conversion.
Besides, AMP emails bring gamification to newsletters, turning them into interactive experiences. You can engage readers with games, quizzes, and challenges, enhancing user participation and creating a fun and memorable way to deliver content.
Let's delve further into why AMP has its advantages but is not a magical solution for businesses, explore different types of interactive emails, and discuss how to start sending them.
AMP emails: what they are
AMP emails are messages where static designs are replaced with dynamic and interactive elements. Users can interact with the content in real time. There's no need to send response emails or visit a website to fill out a form, rate something, view a product, place an order, and so on.
Accelerated Mobile Pages, or AMP is a Google technology that aims to enhance emails by transforming them into small website-like versions.
AMP vs HTML: what's the difference?
AMP is more of an enhanced extension of HTML. Let's go through the differences between these formats.
| | HTML | AMP |
| --- | --- | --- |
| Content options | Static formats available: text, graphics, dynamic GIF-animation. | Any options for dynamic elements: carousels, questionnaires, registration forms, animations, and so on. |
| Interactivity | Limited to clicking the button that directs the user to the site. | Works inside the email, where the user makes an order, leaves comments, likes, sees how many times the product is bought in real time. |
| Editing capability | You can't change an email after it's been sent | Editing is available at any time through the email service. |
Here's an example of ordinary animation in email: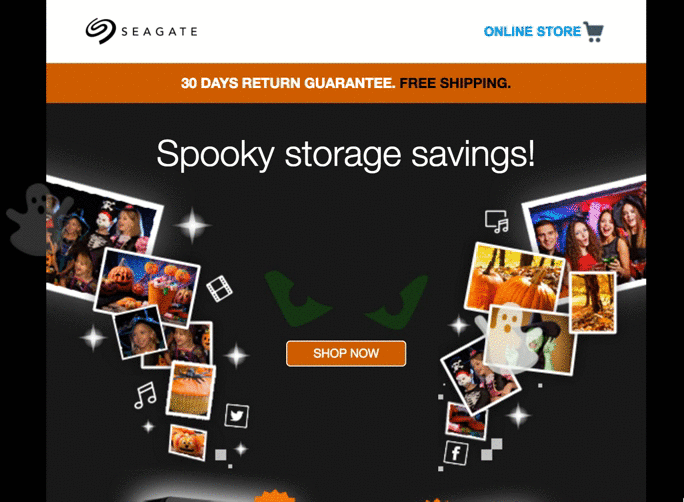 Benefits of AMP emails
Benefits of AMP emails include:
Simplified customer journey: AMP emails streamline the path to purchase or other actions, such as form submissions or subscriptions. Unlike traditional email campaigns that redirect users to a website, AMP allows users to complete actions directly within the email itself.
Real-time relevance: AMP emails can display up-to-date information, ensuring that users receive the latest offers or promotions. This helps avoid situations where users open an email to find expired deals or out-of-stock items.
Reduced error risks: Traditional emails are prone to design or formatting errors, which may require sending follow-up emails to correct mistakes or apologize for any inconvenience caused. With interactive AMP emails, errors can be easily rectified within the email editor, minimizing the impact on recipients.
Increased engagement with content: While standard emails direct users to a website for further engagement, AMP emails enable users to interact with content directly within the email. This includes features like games, surveys, quizzes, and more, enhancing user engagement and increasing the likelihood of capturing their interest.
Differentiation from competitors: Despite AMP technology being available for several years, its adoption among brands is still relatively low. Implementing an email marketing strategy with interactive AMP emails can help your messages stand out from the crowd, setting your campaigns apart from competitors and increasing their chances of success.
Drawbacks of AMP emails
Drawbacks of AMP emails include:
Higher cost and complexity: Creating AMP campaigns is more expensive and complex as it requires the involvement of developers. Even with in-house specialists, the time spent on defining requirements and developing interactive elements is significantly greater than for regular email creation.
User understanding and fatigue: The audience may not grasp the new format or simply become tired of dynamic emails. Not all brands require the AMP format since users are accustomed to standard emails. Moreover, the prevalence of interactive campaigns can lead to the quick loss of novelty.
Compliance with provider requirements: Sending AMP emails through certain providers, such as Gmail, may necessitate additional registration and domain reputation management to avoid being marked as spam or receiving numerous complaints. Accomplishing this task may not always be quick.
Limited availability across mail servers: AMP emails are not universally supported by all mail servers. It is crucial to create an HTML copy to ensure proper display of interactive content in any email client. Currently, full AMP support is available in Gmail, Mail.ru, and Yahoo Mail.
How to launch an AMP email campaign
Let's consider the example of Gmail and Mail.ru.
Step 1: Check domain quality
Before applying, ensure that your domain meets the requirements of the providers.
For Gmail, consider security requirements and configure SPF, DKIM, DMARC settings. It's also necessary to send 100+ emails per day for several weeks. Avoid a high volume of emails landing in the spam folder or receiving complaints.
For Mail.ru, also check SPF, DKIM, DMARC settings. The provider requires sending over 5000 emails per month for three consecutive months. The domain should be registered in Postmaster service.
Step 2: Create an AMP email and submit it to the provider
Gmail
Create a real email with interactive elements (a test email won't work). Learn how to create an email following Gmail recommendations and requirements. Attention! Prepare two versions of the email: AMP and HTML. Send the finalized version directly (without forwarding) to the email address:
ampforemail.whitelisting@gmail.com

The email should already contain all the dynamic elements. Use Gmail validator to check the correct display of interactive components.
Mail.ru
Add dynamic elements to any existing email, following the provider's requirements. Validate the finalized email using Mail.ru validator tool.
Step 3: Register
Gmail
After sending the interactive email, fill out the application form and wait for a response. For more information on using AMP in Gmail, refer to the guidelines.
Mail.ru
Submit your application via email to postmaster_amp@corp.mail.ru. The formatting of the application is flexible. Make sure to provide the email address from which the AMP email campaign will be sent, along with your contact information. The provider will add you to their whitelist. Refer to Mail.ru guidelines for further details.
Step 4: Wait for a response and start sending the emails to users
Google promises to respond to the application within 5 days, while Mail.ru does not specify the confirmation timeframe. Do not send AMP emails until you receive confirmation from the provider, as sending them prematurely may result in blocking.
Ideas for AMP Emails
The possibilities for interactivity in emails are limited only by the skills of your developers and the imagination of marketers. However, there are some ready-made formats that are worth trying in your email campaigns.
Quiz with answer options
Conducting a quiz within the email itself and then offering a bonus for successful completion can be an engaging interactive experience. This format can be suitable for various industries, but it is particularly effective for educational projects. For example, English language learning services can use this format to allow users to test their language proficiency by selecting the correct and incorrect answers.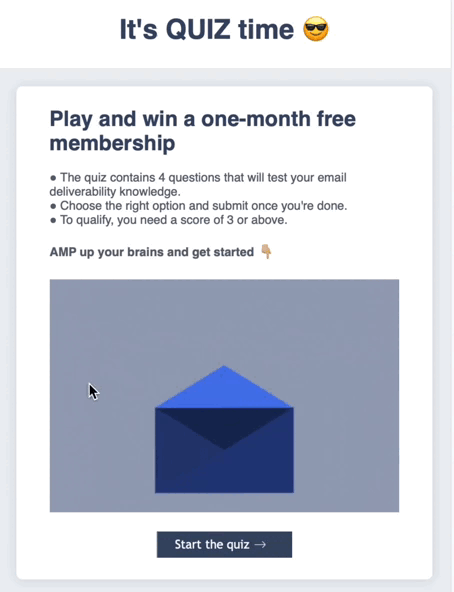 Giveaway
The simplest and most popular option is to ask the user to spin the wheel of fortune directly in the email. However, there are other variations as well. For example, users can choose their prize from one of several closed online boxes or chests.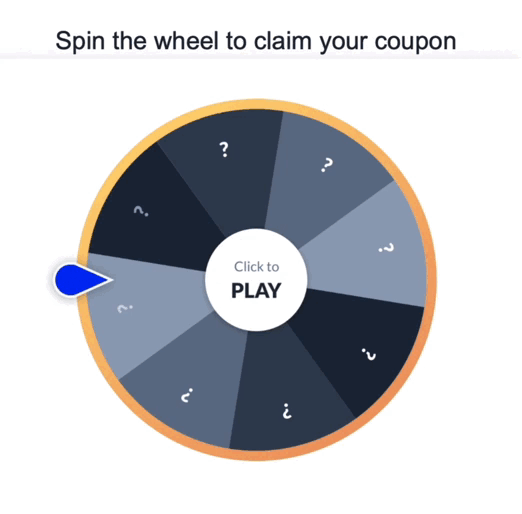 Game in an Email
An excellent tool for engaging users. Offer them to navigate a maze, solve a puzzle, guess a word, or find a hidden object in an image. As a result of the game, reward them with a discount, bonuses, or free materials.
Countdown Timer
If promotions and discounts are time-limited, an effective technique is to show customers how much time is left until the end.
Dynamic images
Provide the ability to scroll through images in a carousel. Even better, allow customers to rotate and view the product from different angles without leaving the email. Customers will certainly appreciate this time-saving feature.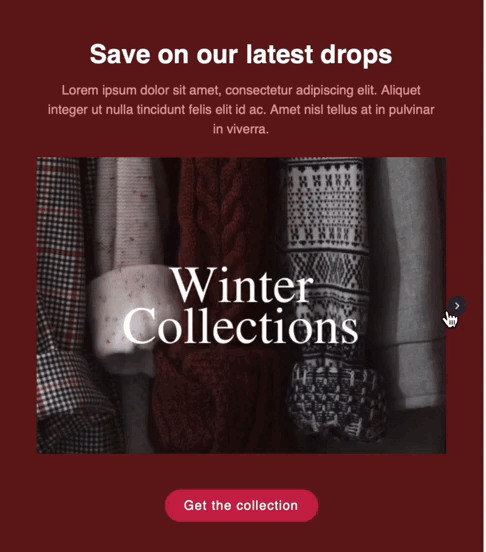 Order placement in email
Another way to simplify and expedite the purchase process is to allow customers to select the product, size, filling, and other product options directly in the email, so they can add it to their cart and proceed with the payment without any unnecessary clicks!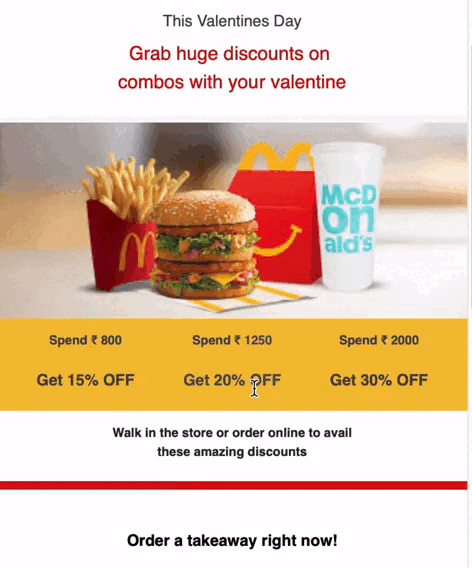 Appointment or meeting booking
This approach is suitable for businesses that operate on the schedule of their specialists. In an AMP email, customers can select a date and time for their visit to a doctor, beauty specialist, psychologist, trainer, or any other service provider. Additionally, you can use this method to facilitate booking requests for consultations with a callback from a specialist.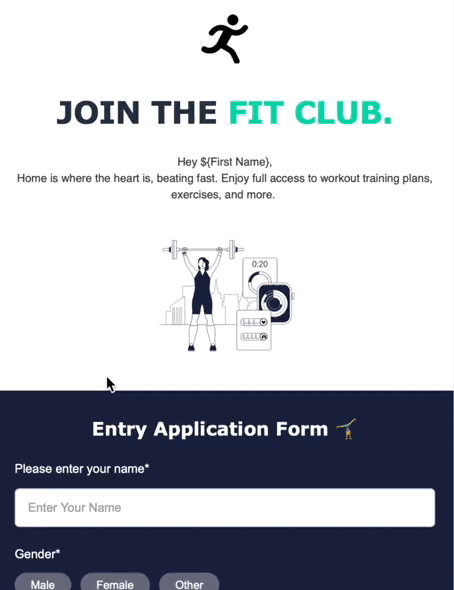 Survey or feedback form
Encouraging customers to leave reviews is not always easy, and asking them to visit a website and go through a registration process can be even more challenging. However, incorporating a feedback form with open-ended questions or rating scales can simplify this task. Ask users about their satisfaction with the product, service, or even the email itself.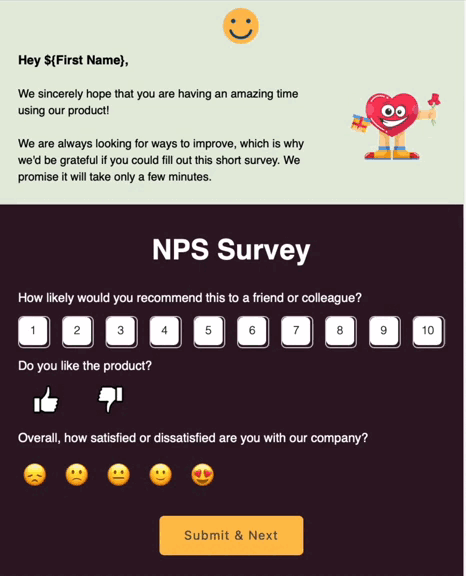 Credit calculator
Including a loan or mortgage calculator in the email is another effective approach for sales. By providing customers with the ability to calculate monthly payments for a desired product, such as a smartphone, it becomes easier for them to make a decision and make a purchase.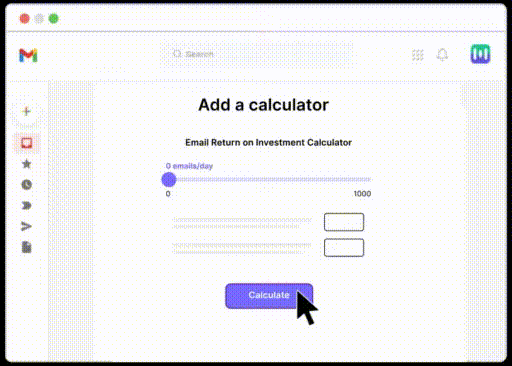 Registration form
In AMP emails, registration forms can be added for events such as conferences, online or offline meetings, and more. Multiple fields can be included for free-form input or selection from a dropdown list, allowing users to easily register for the desired event.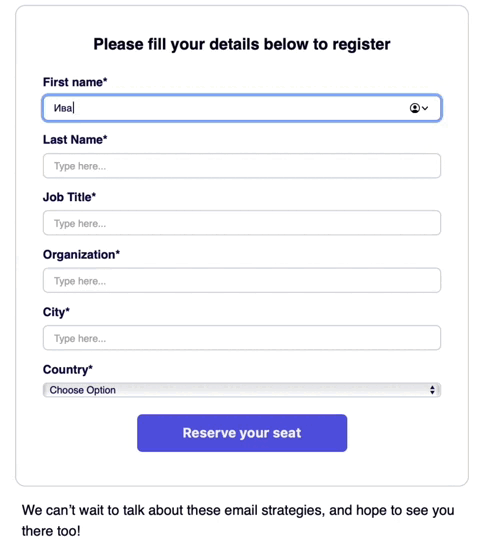 Summary
AMP emails are a format of email newsletters that include interactive elements that can change in real-time. The dynamic and diverse range of options sets these emails apart from standard HTML emails, which typically support only text, images, GIFs, and buttons that redirect to another resource.
Interactive emails enhance audience engagement, differentiate a brand from others, and increase conversion rates because users don't need to perform additional actions or visit a website. However, creating AMP campaigns requires more time and specialized skills, often involving developers. Additionally, not all email providers support the AMP format. Nevertheless, interactive emails provide the opportunity to bring content to life, such as incorporating games, giveaways, order or booking forms, surveys, and other interactive features directly within the email.
You might be interested in: