How to Use Gamification in Marketing
Date: 2023-04-20 | Time of reading: 8 minutes (1557 words)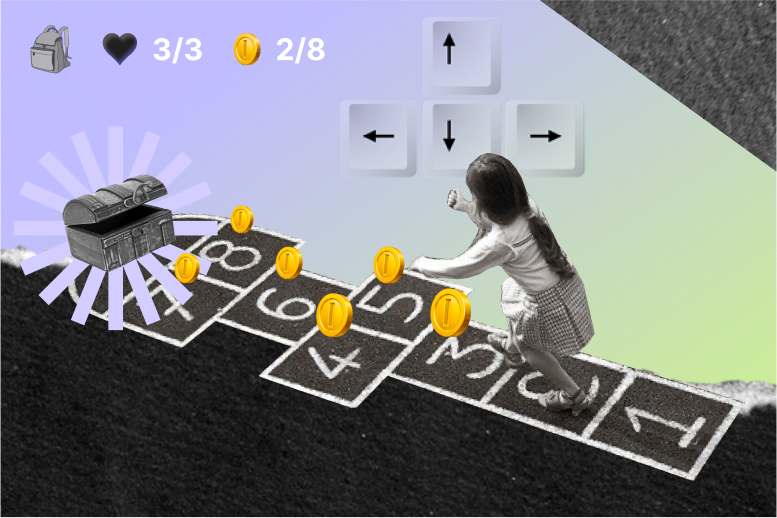 In the world of an "epidemic" of banner blindness, users are increasingly not noticing online ads and other types of advertising on the internet. This behavior is typical for 86% of website visitors.
Brands have to find new ways to attract the audience's attention and engage users in their content. One of such tools is gamification, i.e. using game elements in marketing campaigns. Gamification is more noticeable than regular advertising and often more effective.
From the article, you will learn what gamification is, its pros and cons. We will also provide examples of game mechanics that well-known brands are already using.
What is gamification
Gamification in marketing is the use of game elements to promote a company, its products, and services. Typically, quizzes, quests, competitions, lotteries, and giveaways are used.
For example, a customer doesn't just accumulate points through a loyalty program, but enters a world where everyone has their own rating. They progress from level to level and earn points that can then be converted into a discount.
Elements of gamification are used in retail for promoting mass-consumer products, education, and even banks create games to engage customers in serious financial topics. Gamification is a method that has almost no limitations in terms of business directions. Gamification tools are even used in B2B sales. Games work in two main directions:
Attracting new users, when the goal of gamification is to draw a user's attention to the brand's content in the general flow and leave contacts (lead generation).

Involving the user in the product, so that customers stay with the brand and do not leave. This is especially relevant for language learning services, where users do not drop out of lessons, including due to the thrill of wanting to reach the next level and get a higher rating. That's why gamification is so popular in education.
Games may seem to be a kind of a "magic pill," but actually they are not. Gamification in business is an interesting promotion method that can breathe life into any marketing campaign, but it also has its drawbacks. We will tell you about the pros and cons of gamification.
Advantages of gamification
It makes the brand more recognizable, especially when the gaming project becomes "viral".

Gamification techniques engage users and keep them staying with the brand. Playing is more interesting than just receiving content in a newsletter.

It increases sales: digital gamification is more noticeable than standard advertising and it brings leads that convert into sales. Also, brands offer additional products through games and increase the average check.

It sells brand products natively: it seamlessly integrates them into the game plot.

It increases loyalty, because the company communicates with users through games, draws attention, and creates emotions.
Disadvantages of gamification
Gamification technology is not equally useful for all businesses. The audience of serious companies simply won't understand why you launched a game. Such a move is unlikely to bring results.

It is also important to evaluate the resources of the brand, because gamification of processes is an investment of money and time in its creation. Often you need to involve technical specialists or a whole team (your own or invited).
How to create gamification in marketing
The steps for implementing game mechanics in marketing may vary across different businesses. The process could look like this:
Set a goal and determine how the use of gamification will solve your business objectives. Do not choose this tool just because you want to be trendy.

Choose your target audience: you need users who will be interested in gamifying their life in the brand's world.

Think about the format: a game with a set of points/rankings, quiz, quest, competition, lottery, and so on. Also, decide which marketing channels you plan to use for promotion: messengers, SMS, email newsletters, and others.

Define what motivation the user will have to participate in the project: what they will receive (bonus, emotions, status).

Write a scenario with detailed actions for the user. This is also where the mechanics of gamification are thought out, where it is determined what the user will receive bonuses for and how much, and how to use them further.

Think about what tools (software and others) are needed to implement the idea and where the game mechanics will appear: on the website, in a chatbot, in an application, etc. Write a technical assignment for the team that will implement gamification.

Test the chosen gamification method on a small group and fix the errors.

Launch the game for all users and track the results.
Gamification: examples of usage in marketing
The use of gamification is a popular approach, especially during holidays and important events such as premieres and various gatherings. Below are some examples of gamification.
Japanese KFC's game "Shrimp attack"
An outstanding decision of Japanese KFC outlet was performed due to their collaboration with Nintendo and promoted their new line of shrimp food. Nintendo developed a video game that suggested defending a castle from the shrimps attacking it. The users got virtual reward coins for their successful attempts and could spend them as real money at the nearest KFC location. Due to such a smart idea the sales increased up to 106%.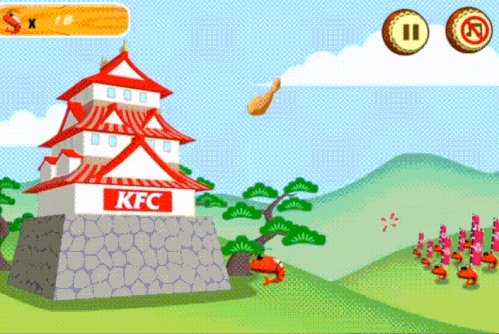 Making a pizza of your own with Domino's Pizza
In 2011, Domino's Pizza launched an original game in their mobile app: users could create their own pizza online and order it at the nearest location. As a result, sales increased by 30% that year. But that's not all: the company invited the best pizza makers to work for them.
M&M's Eye-Spy Pretzel
In 2010, M&M's launched candies with a new pretzel flavor. After a few years, they decided to reload the new flavor and posted an easy game M&M's eye spy pretzel on Facebook. The result was 21,000 likes and 6,000 shares, which ultimately revived interest in the legendary brand.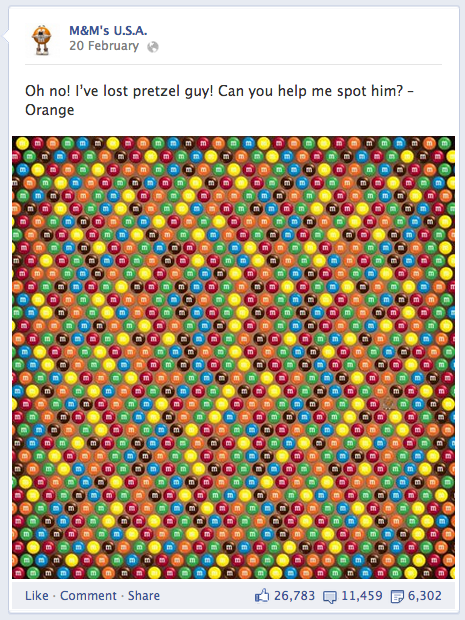 Starbucks
Starbucks is known for staying on top of technology trends, and one of the ways they do this is through their "My Rewards" program in the Starbucks app. This program allows customers to earn stars or points every time they make a purchase, and after collecting a certain number of stars, they can redeem them for discounted vouchers at their local Starbucks. Additionally, customers may receive free items like coffee or sandwiches during their visits.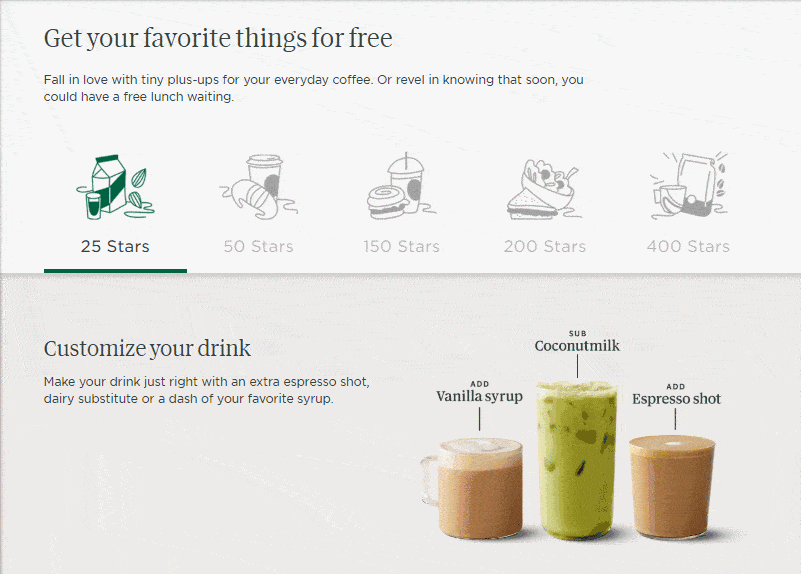 The wheel of fortune by Gap
The clothing store Gap provided the newsletter with the wheel of fortune. You can never lose because you get your discount of a fixed amount of dollars, or you get some percent off for a purchase.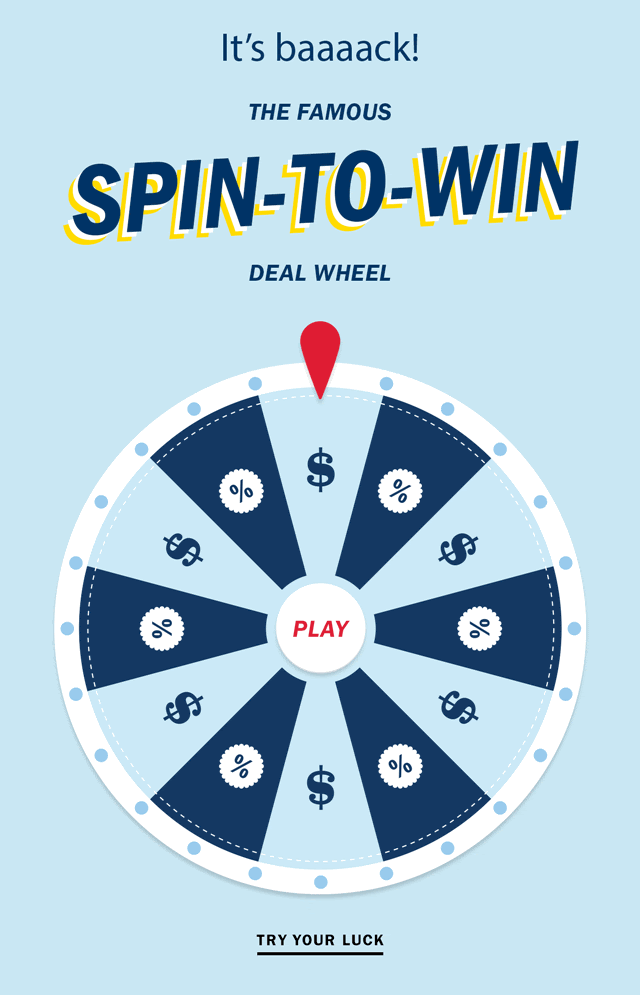 Pepsi, For the Love of It campaign with AR game
In 2020, Pepsi launched a promotional campaign that utilized augmented reality (AR) technology, featuring four globally recognized football players, namely Lionel Messi, Paul Pogba, Mo Salah, and Raheem Sterling. The campaign introduced Pepsi cans with exclusive QR codes that could be scanned to load AR versions of the football players on users' phones. This allowed users to participate in a virtual kick-up game and share their experience on Instagram. The AR game was part of a cross-channel digital experience called Pepsi, For the Love of It, which aimed to boost customer engagement and enhance brand recognition.
The Australian Sink a Sub
In 2020, the Australian brand Subway, together with Wunderman Thompson Australia and New Zealand, introduced a gaming experience called Sink a Sub. This game is set on a virtual battleground at sea and aims to transform how customers interact with the brand's most iconic product, the submarine sandwich. Every customer who purchases a sandwich and a drink at Subway locations in Australia and New Zealand got a code for the high-sea gaming experience, where they can participate in a game that involves sinking a submarine sandwich on the digital gameboard.
Summary
Gamification in marketing is the use of game mechanics to promote a company instead of traditional advertising. This method is chosen to attract new users and engage existing ones. It includes games with point accumulation and ratings, quizzes, lotteries, quests, competitions between users, and so on.
Gamification increases loyalty and sales, is suitable for many businesses, but usually requires investment to develop such projects. To implement gamification in marketing, first set a goal and define which business tasks it will solve. Next, mechanics, scenarios, and a technical task for the team are outlined. When launching gamification, it is worth testing it on a small group before opening the game to the entire audience.
You might be interested in: