Email Marketing Trends in 2023
Date: 2023-04-06 | Time of reading: 11 minutes (1995 words)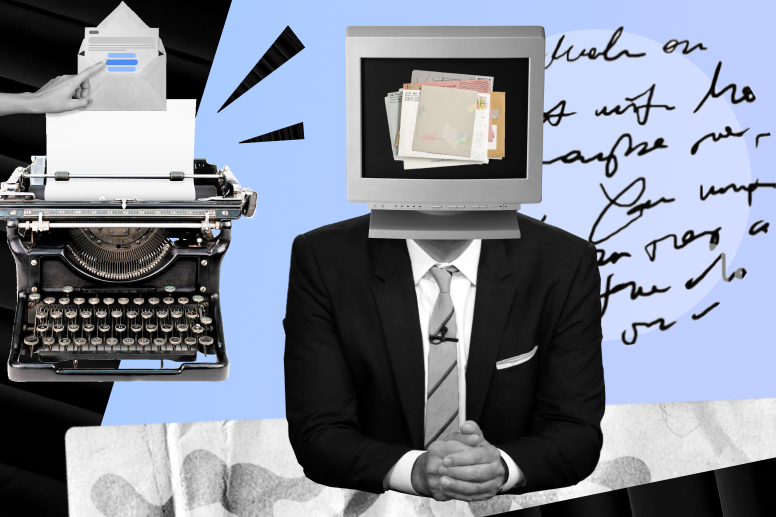 In 2023, a looming crisis continues to threaten, leaving companies in limbo. Many brands have started to save their budgets and form a "safety cushion". Others are mastering new tools and searching for email marketing trends and technologies that can support their business in difficult times.
Whether to choose a wait-and-see strategy or to bet on development under crisis is still an open question. In any case, it is high time to strengthen your position and get ready for changes.
Email is the most effective channel during the crisis
Periods of decline and recovery in the economy constantly succeed each other. Crisis phenomena are cyclical: they have occurred more than once and will continue to occur in the future. The key mistake businesses make in times of crisis is extreme economy and making ends meet. Meanwhile, studies tell us that in times of instability, the best results are achieved by those companies that invest thoughtfully and systematically in marketing.
At the top of the list stands the analysis of the effectiveness of your promotional channels. If you reallocate resources to the most promising channels, your marketing will be far ahead of the competition when the recession is over.
A recent survey by marketing experts, Email in a changing economy, said that email marketing has a recession ROI of 41.8%, which is the best of all other channels.
There's no magic: it's just email that allows you to set up targeting with personalized offers for users. A personalized approach increases loyalty and boosts sales, which are key factors during an economic downturn.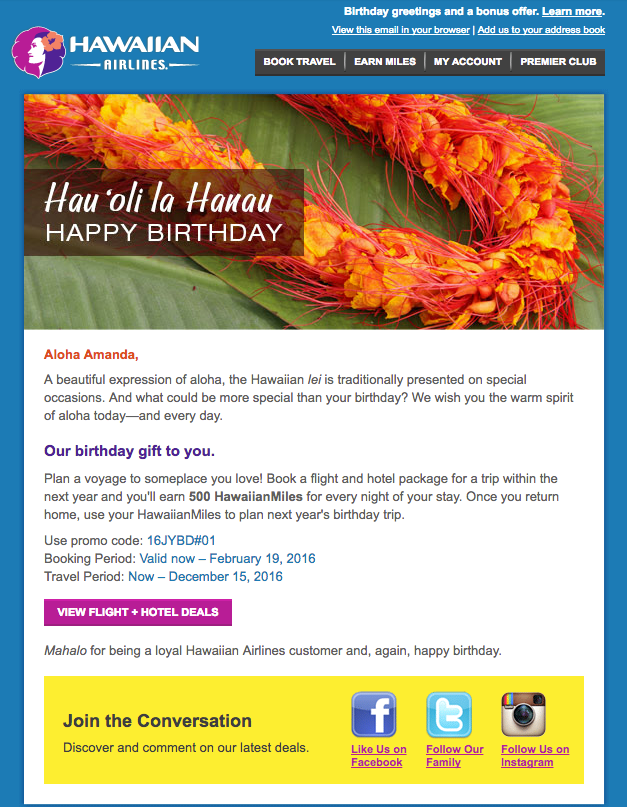 Open Rate is not enough for reliable analysis
As 2022 has shown, the email open rate metric does not provide a detailed picture of the real state of affairs in a company. Moreover, new data privacy rules have recently been implemented, IP activity is often disguised (take Apple's policy, for example), and therefore taking into account Open rate alone has become extremely inefficient.
The top marketers began 2023 with a review of key metrics: they go well beyond Open rate.
"There are several metrics that email marketers can use in addition to open rates to measure the effectiveness of their email marketing campaigns, including click-through rates, conversion rates, bounce rates, and unsubscribe rates. In addition to these metrics, you should also consider factors such as the quality of the email content and the relevance of the messages to the recipients. By looking at a combination of different metrics, you can get a more complete picture of the effectiveness of your email marketing campaigns."
Kate Nowrouzi, VP of Deliverability and Product Strategy at Sinch Email
Zero-party data lead to hyper-personalization
About 50 emails are received daily by 20% of email users. Simple segmentation and personalization like "Hello, John!" no longer work. The value of the product and the company to the customer is preserved when they are provided with their own specific solutions that can meet their individual desires and needs.
Personalization is possible through the collection of customer data. It's always been a challenge, and with the changes in customer privacy rules, it's become even more difficult. Writing a really thoughtful, a personalized letter is a serious job. The more modest the set of customer data a company has at its disposal, the more impossible the task gets.
That's why hyper-personalization and hyper-segmentation are the trend in 2023. In order to comply with all legal requirements for the security of personal data, companies are turning to zero-party data, which is data that users share with the company themselves.
Particular attention should be paid to application forms: the more unobtrusive the collection of information about customers is, the more enjoyable it is to continue to communicate with them.
Interactivity is the key to increasing customer engagement
Over the past few years, interactivity has become a commonplace. But in 2023, brands will have to maximize their creativity in email to get users' attention.
There's a fierce war for customers in the users' inbox. Link clickability gets increased by creating a user experience within the email. Interactivity in emails means, for instance, the possibility to do a survey without leaving the email. It's great when you can make an appointment to see a doctor right away, or specify where and when a package should be delivered.
"In 2023, it will be more important than ever to leverage interactive email. Marketers can utilize technologies like AMP for Email to create dynamic updates for shipping notifications, appointment reminders, and more. This will allow recipients to take action directly within their inbox, and it will help marketers to differentiate their brands from competitors and create a stronger relationship with their customers overall."
Megan Boshuyzen, Sr. Email Developer at Sinch Email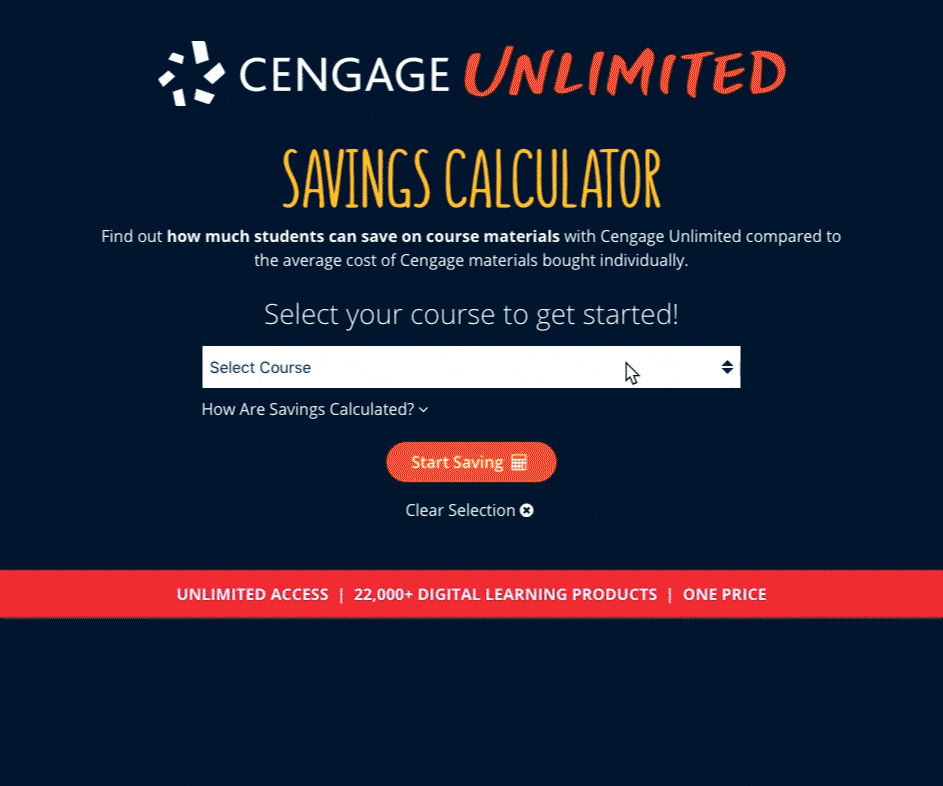 Interactivity is required in emails not only for entertainment and stylish design. First and foremost, it simplifies the customer journey: it frees the visitor from unnecessary actions, buttons, links and forms. This has a direct impact on ROI.
Email marketing is getting smarter with the rise of AI
Social media feeds and topical blogs are full of reports that AI will soon replace human jobs, manage companies, and surpass the capabilities of the human brain. Some AI-based high-performance resources, such as ChatGPT, have been launched, and the internet is buzzing about it, too. The AI market is expected to grow by 38% in 2023 (according to Omdiash research).
Some specialists are very frightened by this prospect. But we believe that there is no need to be afraid: AI is an excellent tool in the hands of a competent marketer. It is possible to apply its capabilities to the sphere of email newsletters and get far ahead of the competition.
Artificial Intelligence improves the speed and quality of management decisions and optimizes the newsletter management process. AI is able to generate relevant email headers, search for inactive email addresses in the mailing list, and more.
Anyway, progress is unstoppable, and AI will become even more popular in 2023. If you lack the skills and abilities to work with this extremely powerful tool, you still have time to catch up.
These are the images generated by Craiyon, AI image generator, based on the "email marketing" query:
Mail deliverability increases if you check email when registering
What is a good email database? Some would say that the most important thing is a rich mailing list base. That's probably what beginners would say. Seasoned marketers know that the secret to a good base is engagement. The main thing is to have the email open and read by the recipient, otherwise there's no point in a newsletter.
It's even hard to say which is worse: if your email list is half-full of inactive or non-existent emails, or if the recipients are active but not interested in the newsletter and often send your emails to spam. Both of these damage your company's reputation, reduce deliverability, and cancel out all the effort you put into it.
The process of cleaning the contact database can be endless: you send a letter, then check the status and delete invalid addresses. After a while the procedure gets repeated. From time to time you apply retargeting to the process, and sometimes you clean the database yourself, which is routine work. Of course, there are automation services, but sometimes it is not enough to use them.
Double opt-in at the stage of registration saves you from a lot of problems. It's an effective way to keep your contacts organized and active.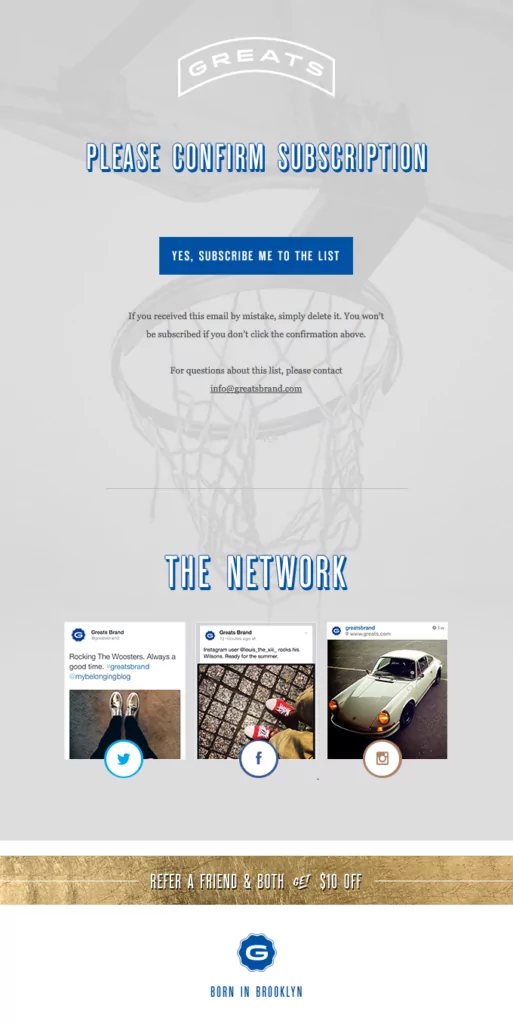 User data security comes first in 2023
There's a lot you can see on the Internet, for instance, scammers. In the past, the most common scam scheme involved scammers introducing themselves as distant relatives and reassuring you of a large inheritance. Or you'd get emails from an unknown address saying that your email address had taken part in a raffle and won an iPhone. People no longer believe such tricks. Now scammers are claiming to be banks or famous brands.
This is a serious problem for companies. To solve it, technicians have to take extensive actions to protect users' personal data from leaks. It often happens that customers become victims of a phishing attack without a leak. In this case, it's absolutely not the company's fault, but the incident will bring down the level of trust in the company.
Last October, SlashNext presented a report stating that phishing attacks increased by 61% over the year, and no improvement in this area is expected. With all of this in mind, email security is becoming a top priority for brands. The methods to tell the real email from the fake one are constantly being developed: BIMI, warning messages, and other methods.
The entire customer journey should become omni-channel
Customers often communicate with a brand by engaging multiple channels at once. Realizing the importance of this communication, businesses have begun to incorporate an omni-channel approach into their marketing campaigns. However, having multiple channels does not guarantee a consistent experience. And that's very important.
A truly omni-channel approach is characterized by consistency and coherence of messages.
"Consistency is key when building out an omnichannel experience for your customers. It's not about incorporating channels just to check a box - additional communication channels should add value for your customers and not distract them from their journey. You must take their communication preferences into account, and ensure your messaging stays consistent so the customer experience remains the same regardless of the touchpoint."
Chelsea Mellonas, Sr. Lifecycle Marketing Manager at Sinch Email"
Customers like brand authenticity most
It's impossible to raise customer loyalty without establishing strong connections with your customers, especially in times of crisis. It's not just about finding effective communication channels or creating a personalized experience: customers remember authentic brands. These are companies that stand out for their values, they are unique and recognizable. Such companies are more successful in promoting their services and products because they are heard and trusted by consumers.
Undoubtedly, there are risks. Stock photos and template email designs are now a thing of the past. To bring authenticity to the company, you need to move to personal communication.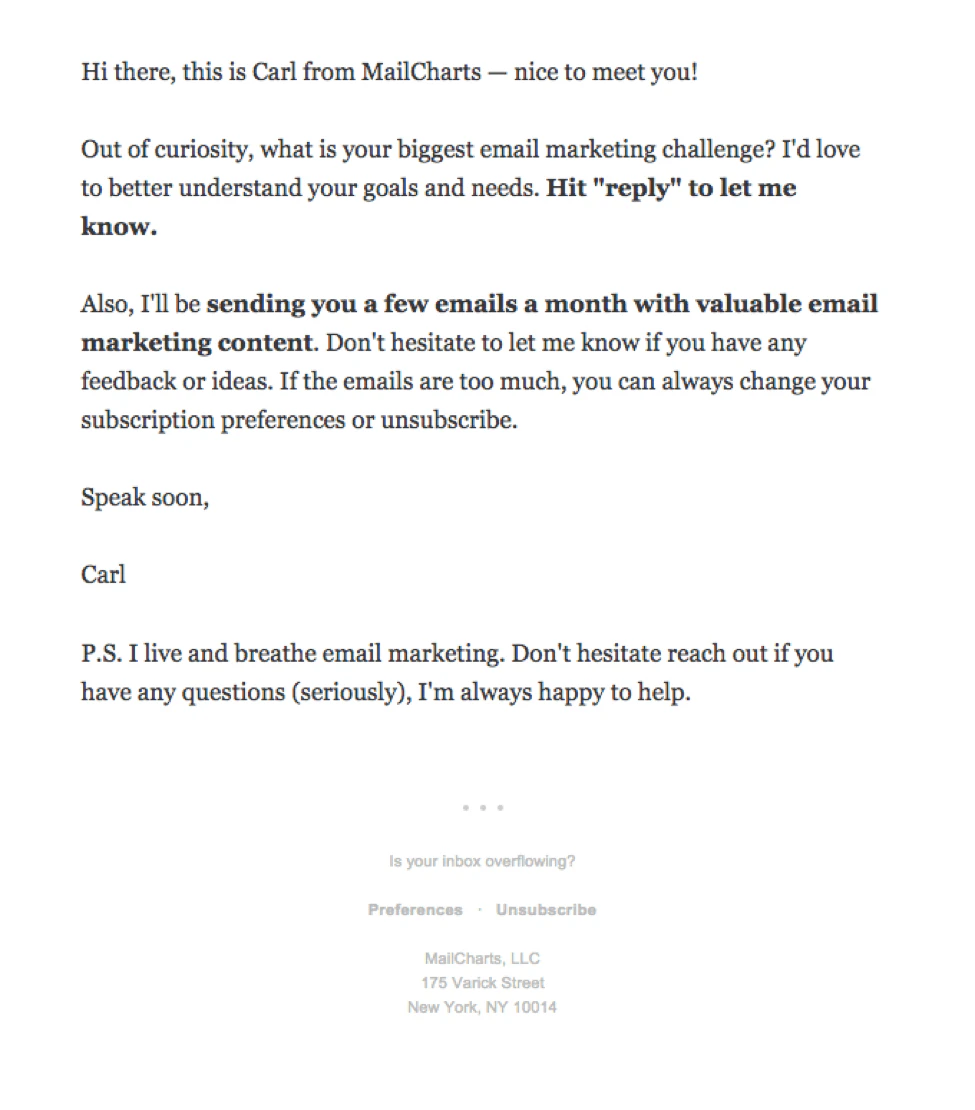 "An easy way to show you're an approachable brand is to change your From Name to something like "Julia at Mailjet." I get way more responses when I send from me than when I send from The Mailjet Team. A/B test this to see how it works for your audience and make it a gradual change so that your subscribers learn to recognize the name. Then, you can start carrying it through to your email copy. When a company does this, or swaps out stock imagery for something more unique, it really shows how much time and effort they've put into their emails, which leads to more loyalty and engagement."
Julia Ritter, Email Marketing Manager at Sinch Email
Conclusion
How can you prepare for the challenges of 2023 in email marketing? Companies should consider new metrics for evaluating email effectiveness, personalize content, and add interactive elements to it. At the same time, they need to comply thoroughly with all legal requirements for personal data security and take full advantage of omnichannel and AI capabilities.
Meeting the challenges of our ever-changing world is not always easy. But the good news is that you don't have to apply everything at once. Don't try to be perfect in every trend. A lot depends on having reliable partners around you. Stay curious: test, experiment, and find effective tools for your company. With this approach, your email marketing will smoothly move forward.
You might be interested in: