Inbox or Junk Folder: Cause and Effect
Date: 2017-08-03 | Time of reading: 3 minutes (657 words)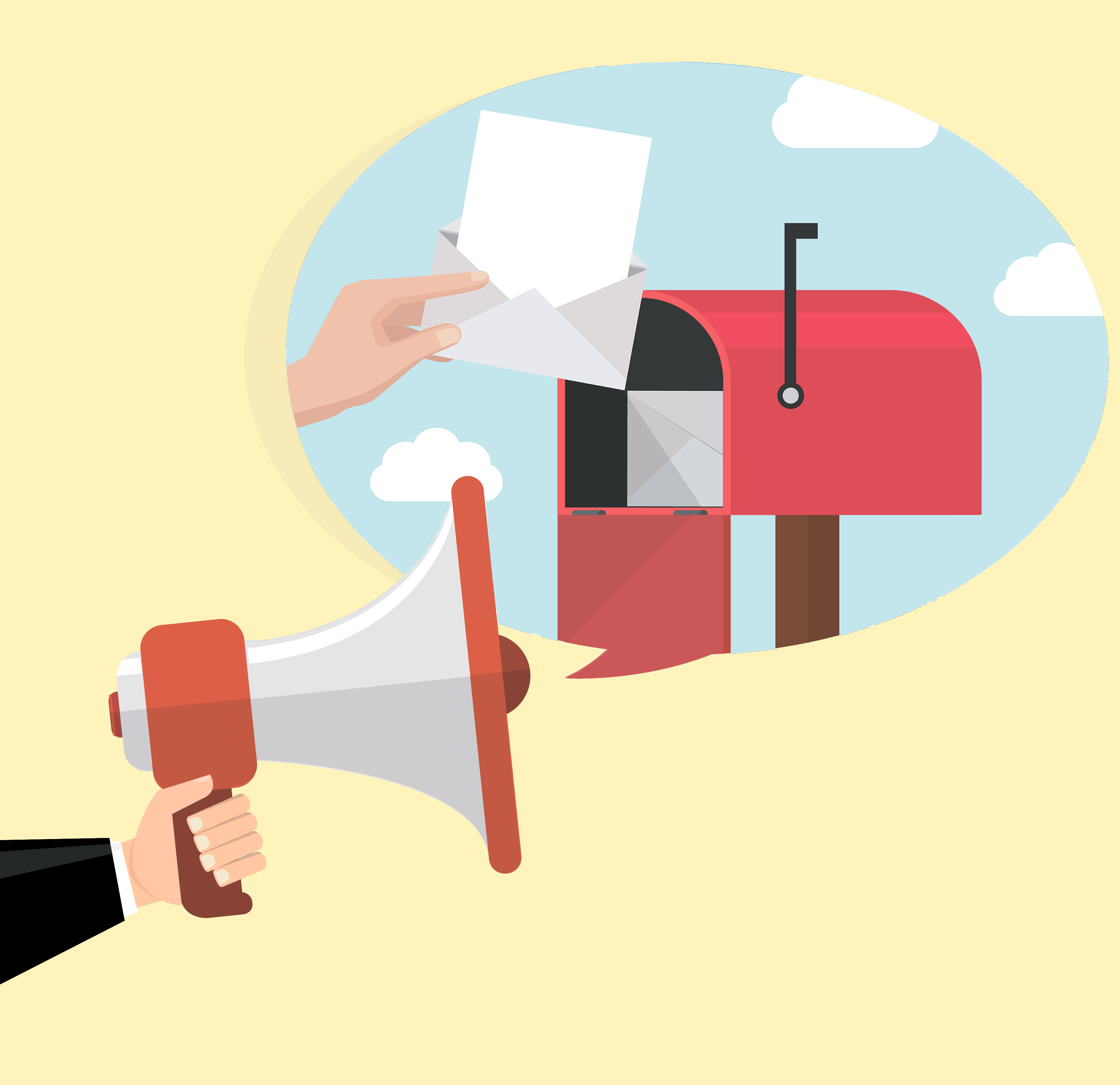 To go «inbox» is the main aim of sending emails to a customer. Even if you protect yourself from all email spam filters, your email chains can still end up in a junk folder. 50% of your success depends on your answer to the following questions:
«What IPs shall be used?»,
«How to warm up IPs?»
«What shall be done before sending emails?»
There're lots of articles about it. What's the use of writing one more? The point is to show you the possibilities of our own product.
Platform tools that provide delivery to the "Inbox":
Warm up your IP
Altcraft platform is installed on customers systems. It means that emails are sent from their IP addresses. If your IPs are not ready for mass mailing this can be solved by increasing gradually the limits of sent messages.To succeed, it's important to control all changes in your sent email chains (opens, claims, clicks). You should also use all tools of postmaster profiles.
Postmaster profiles give an opportunity to analyse mail system responses to the sent emails and helps to diagnose technical mistakes that must be fixed. You can always use the following mail servers: Yahoo, Mail.ru, AOL, Gmail or Yandex Postoffice. Mind that possibilities and functions of postmasters differ.
Some tips to warm up IPs:
Don't send more than 2500-3000 emails a day, that means a hundred an hour.
Increase your sending limit gradually and slowly up to 15% a day, in case more than 95% of sent emails was delivered the day before.

What is the use of a virtual sender?
It is no secret that some sources deliver better to the selected mail servers than others.The existence of a virtual sender allows to unite IPs into groups depending on whether they are accepted by mail.ru, yandex.ru etc or not. Platform possibilities enable to set one or several rules for sending for one marketing campaign via different email channels.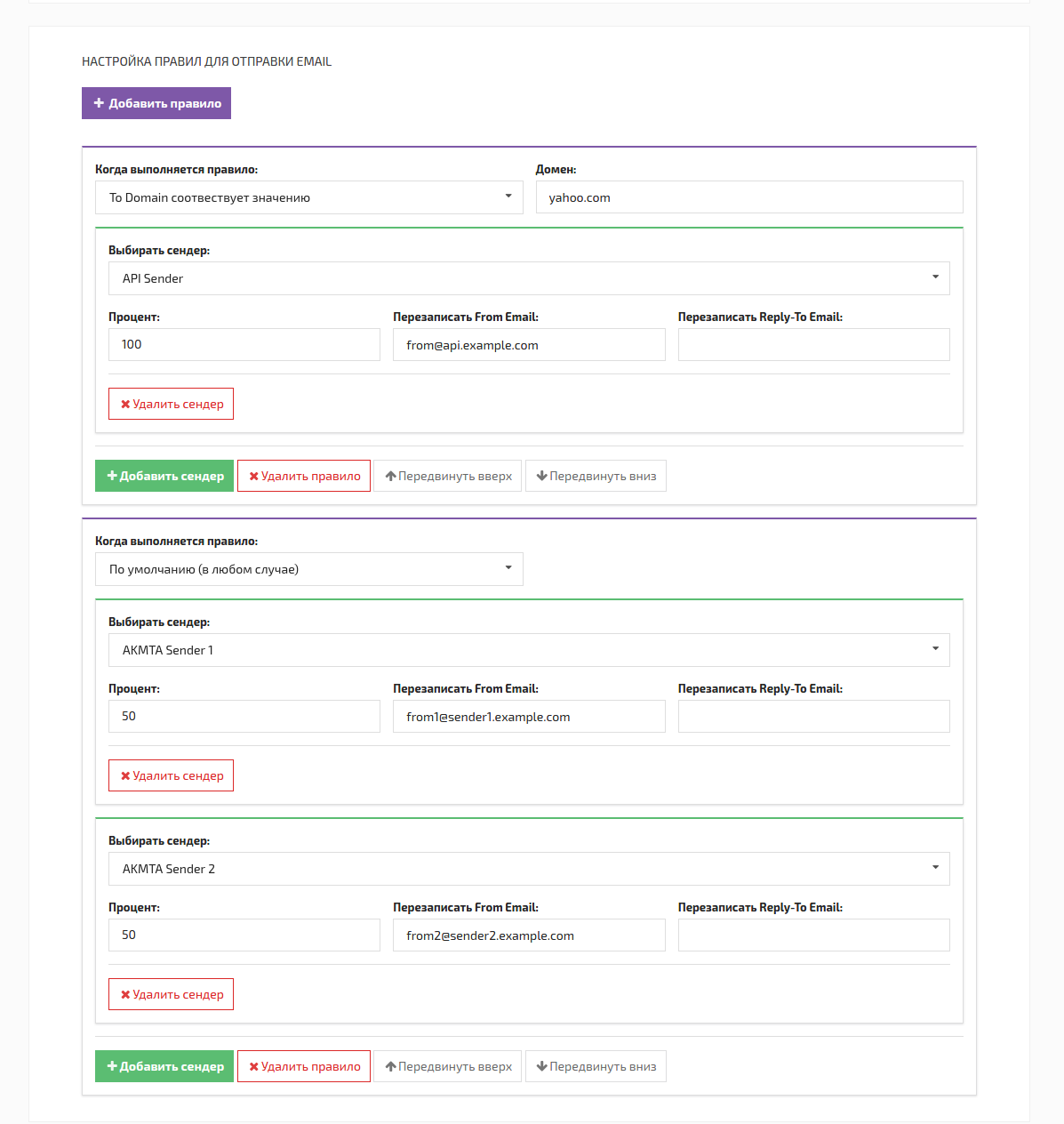 How we think about your IP reputation
A possibility to unsubscribe from your emails is very important. If customers follow unsubscribe link it means it's high time to pay attention to your marketing strategy. The worst is when they mark you like spam. In this case you are losing your customers and can find yourself on a blacklist of email service providers. To uphold your reputation Altcraft platform informs you about a mistake and prevents saving and sending out an email if there's no «unsubscribe» link.

Our sender module is able to react correctly to any ISP answer while sending an email. For example it can stop your sending from one source and direct it to another in case there are some temporary mistakes. Flexible sender helps to keep up reputation of your sending source, while email service providers don't accumulate spam scores to your statistics.
Special focus on those who press "Spam"
Complaint handling is necessary for two reasons.
The first one is to maintain your good reputation of API that are used for sendings. Deleting customers from your sending list enables to prevent them from marking your as a spam for a second time. Our platform handles complaints automatically by means of FBL technology (Feedback Loop).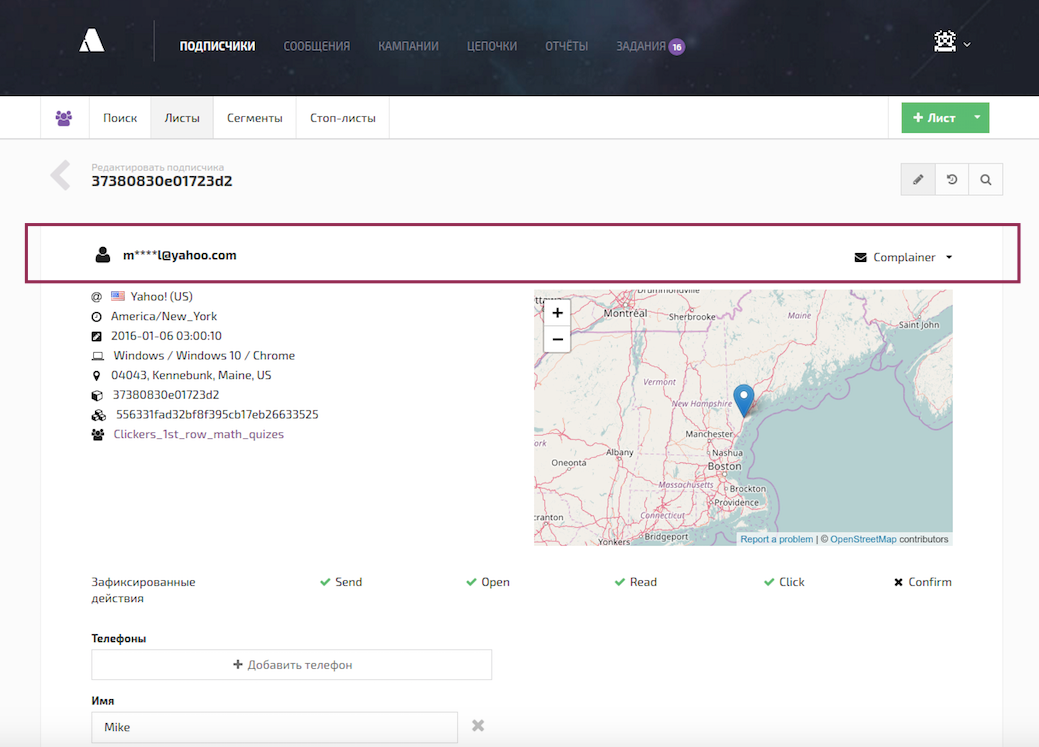 Second one is a possibility to track the number of spam complaints for each definite campaign, analyse their content and make changes. It prevents from being marked as «spam» by your customers.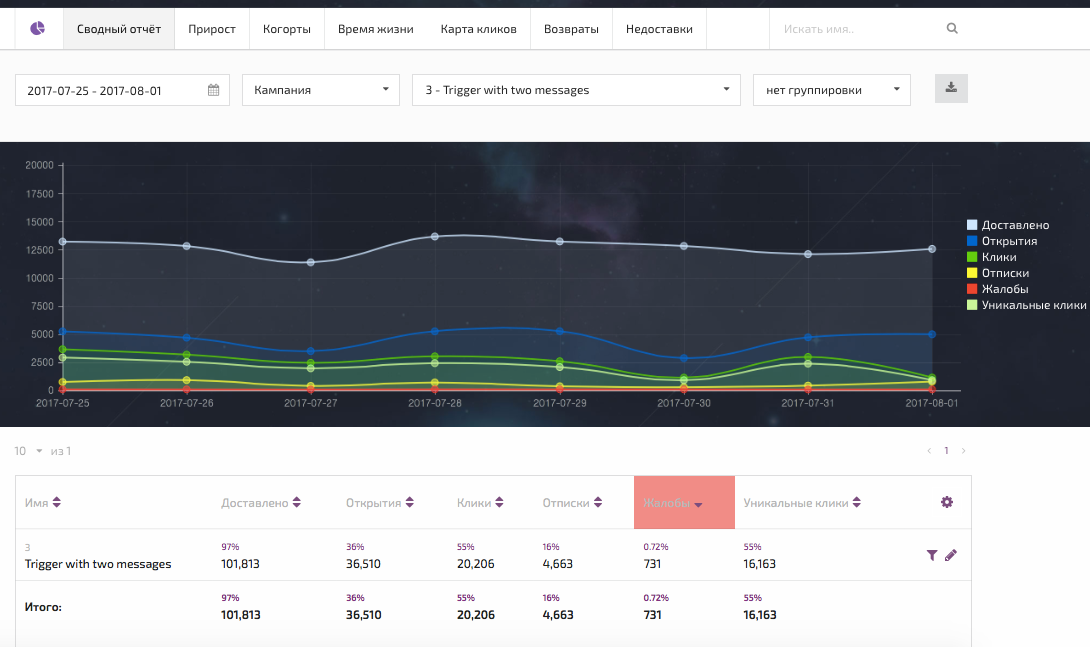 Reputation of sending sources is your reputation. If a cloud service doesn't control the quality of information sent by all its clients, your efforts to improve the content would be in vain, as all emails are sent from a shared pool of IPs. Altcraft platform ensures independence in communications and realization of marketing strategies.
You might be interested in: