Mobile Marketing 101: Push Notifications
Date: 2021-10-15 | Time of reading: 7 minutes (1363 words)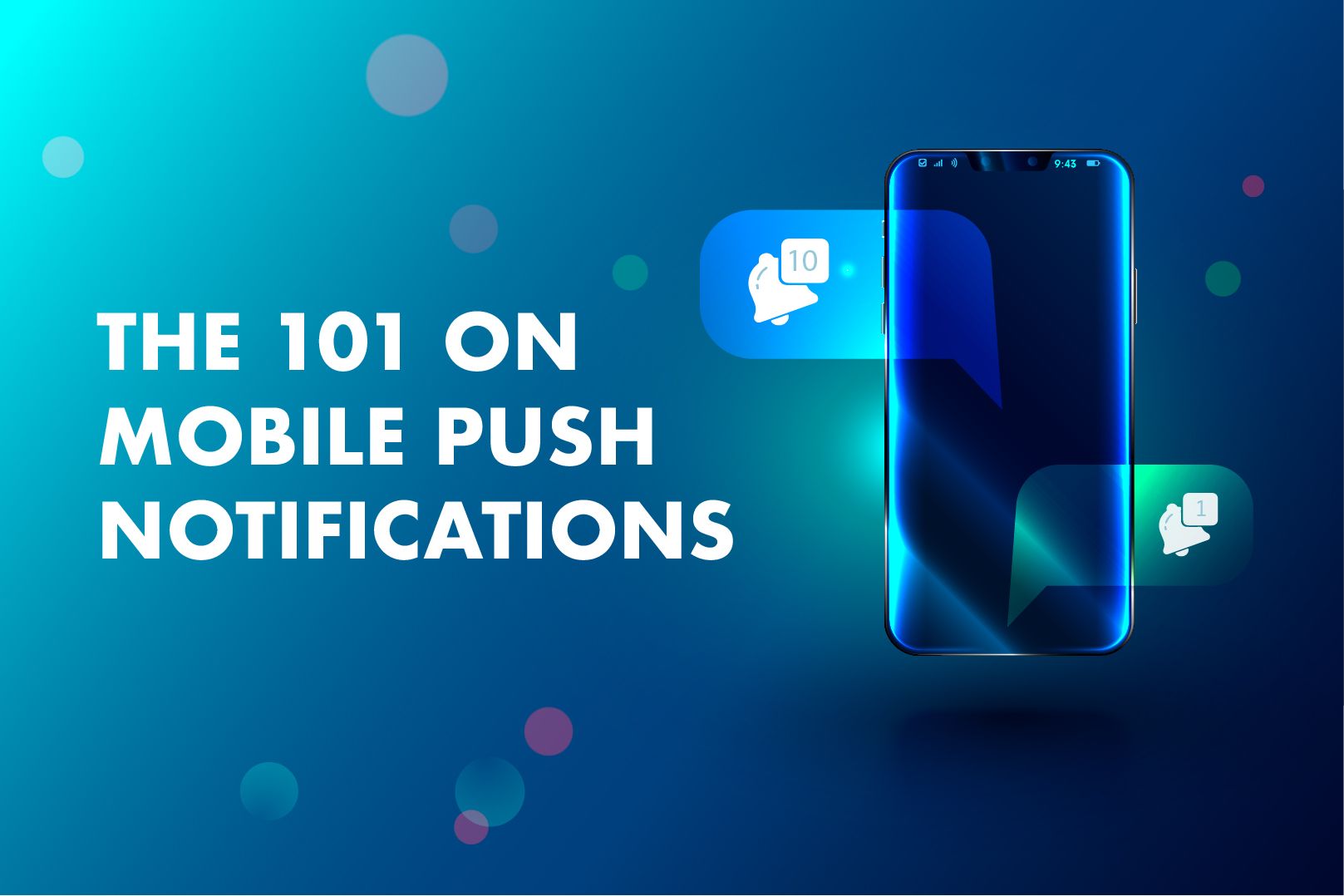 Today, a significant majority of the global population access the internet through mobile devices rather than laptops or desktops. In the past, mobile marketing has been described as "the latest marketing trend" or "future of marketing." The truth is mobile has become an undetachable part of life, and for this reason alone, mobile has come to rule the world of marketing.
In this mobile-dominant landscape, where millions of apps compete in app stores, customer retention is now the biggest challenge for brands. Enter mobile push notifications – a new-age marketing tool with the ability to revolutionize the way you engage with and retain customers, whether potential, existing, or lapsed.
Let's demystify mobile push notifications by explaining how they can play an instrumental role in shaping the fate of your business.
What Are Mobile Push Notifications?
Every time you get breaking news updates, extreme weather notifications, or updates about your Amazon delivery on your smartphone – that's a push alert conveyed directly to your device based on your personal preferences.
What is a push alert? Push alerts are actionable, attention-grabbing messages sent to your device through an app. They can potentially include a customized notification tone, brief personalized messages, and the ability to complete certain actions without opening the app.
It's important to understand the difference between web push and mobile push notifications. Web push notifications are the messages sent to users through desktop or mobile web. These alert-style messages typically slide onto the top or bottom right-hand corner of a desktop screen. On a mobile device, web push notifications are received on the notification screen. On the other hand, mobile push notifications are the messages that pop up on mobile devices from installed applications.
A basic mobile push notification typically consists of some text and a deep link embedded within a call-to-action. Over time, mobile push has evolved to include enhanced visual and functional options. Today, with rich push notifications, you can attach media such as music, static images, animated gifs, or short videos (on iOS) for a more engaging experience.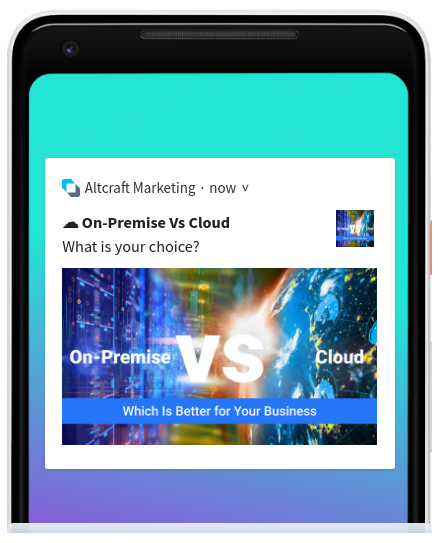 Rich push preview in the Altcraft editor
App push notifications have become exceptionally important for re-engagement campaigns, especially when paired with deep linking technology, which seamlessly routes users to the desired conversion action within the app.
In a deeply competitive mobile landscape, mobile push is a dynamic marketing tactic that introduces an easier, better way to communicate with customers directly. Push messages are a way to connect with your audience and promote long-term, high-value engagement.
In essence, mobile app push notifications are used to engage, re-engage, and retain customers.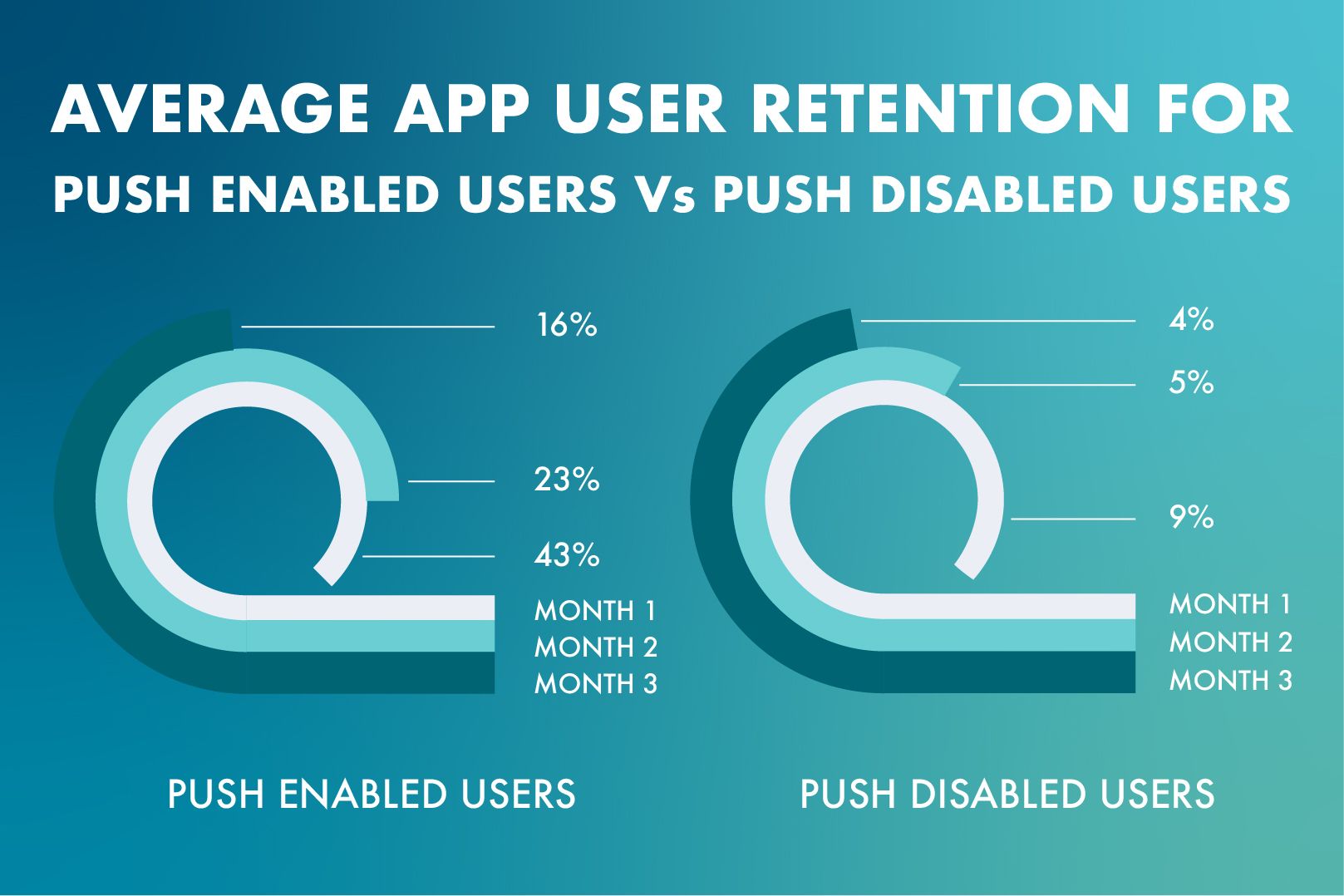 How Do Push Notifications Work?
Characteristically, push notifications are contextual, timely, personalized messages featuring a quick-to-the-point alert or call to action. They can pop up at any time; users don't have to be using the app or their devices to receive them. More importantly, they look like your everyday SMS text messages on the notification panel.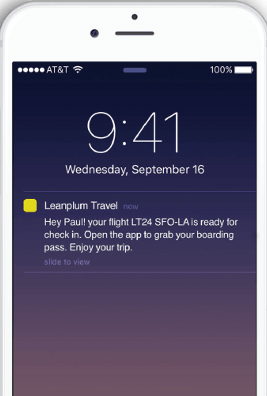 Now, the push notification journey begins at user install. When a person downloads an app, they typically receive a prompt to either block or allow notifications – it's a preference they can change whenever they want to in their app or phone settings.
So push notifications can only be sent to users who've installed your app and enabled notifications. Each mobile platform has a service that supports push messages. For instance, Altcraft relies on push notification providers to deliver notifications:
Apple Push Notification (APN) service for iOS platforms

On Android:
FCM (Firebase Cloud Messaging) for Google-enabled devices, and
HMS (Huawei Messaging Service) for Huawei devices
The great thing about app push notifications is that they can be targeted to specific demographics of your user base.
Benefits of Mobile Push
Push notifications can significantly enhance your customer experience allowing you to grow and retain your customer base.
As a communication channel, push notifications facilitate a timely flow of information, allowing businesses to easily interact with their audience. And they're considerably less intrusive than other forms of user engagement.
Let's look at some of the reasons why you should add mobile push notifications to your marketing mix.
You can send messages even when users aren't actively using your app. All that's required is an internet connection.

Easy opt-in experience. Usually, users must subscribe or opt-in to the service to receive these messages. All they have to do is simply select "Allow" when prompted.

Increased engagement since messages are sent in real-time. And this is how push notifications increase app engagement numbers and the number of visitors returning to a website.

Higher conversion rates. The messages are personalized, offering users a great non-invasive experience that boosts conversion rates.

Reduce efforts in the customer journey. With deep links and a powerful CTA, you can direct users to certain actions within the app – another way to boost conversion.
Nothing is perfect – not even mobile push notifications. Some of the disadvantages of this marketing channel include:
Users must opt-in, and almost one-third of them choose to opt-out or disable notifications which can impact marketing reach.

Are easily confused with ads which can make them feel invasive.

They have a character limit. Basically, they're one-liners making it difficult to communicate effectively.
Even with their shortcomings, mobile push notifications are still a vital element of any mobile marketing strategy.
Mobile Push Notifications Strategy
How do you increase app engagement? First, let's start with the mistakes that tend to derail push notification campaigns.
Too many notifications – You don't want your messages to come across as spam. The fewer the notifications, the more likely you are to engage rather than irritate your customers.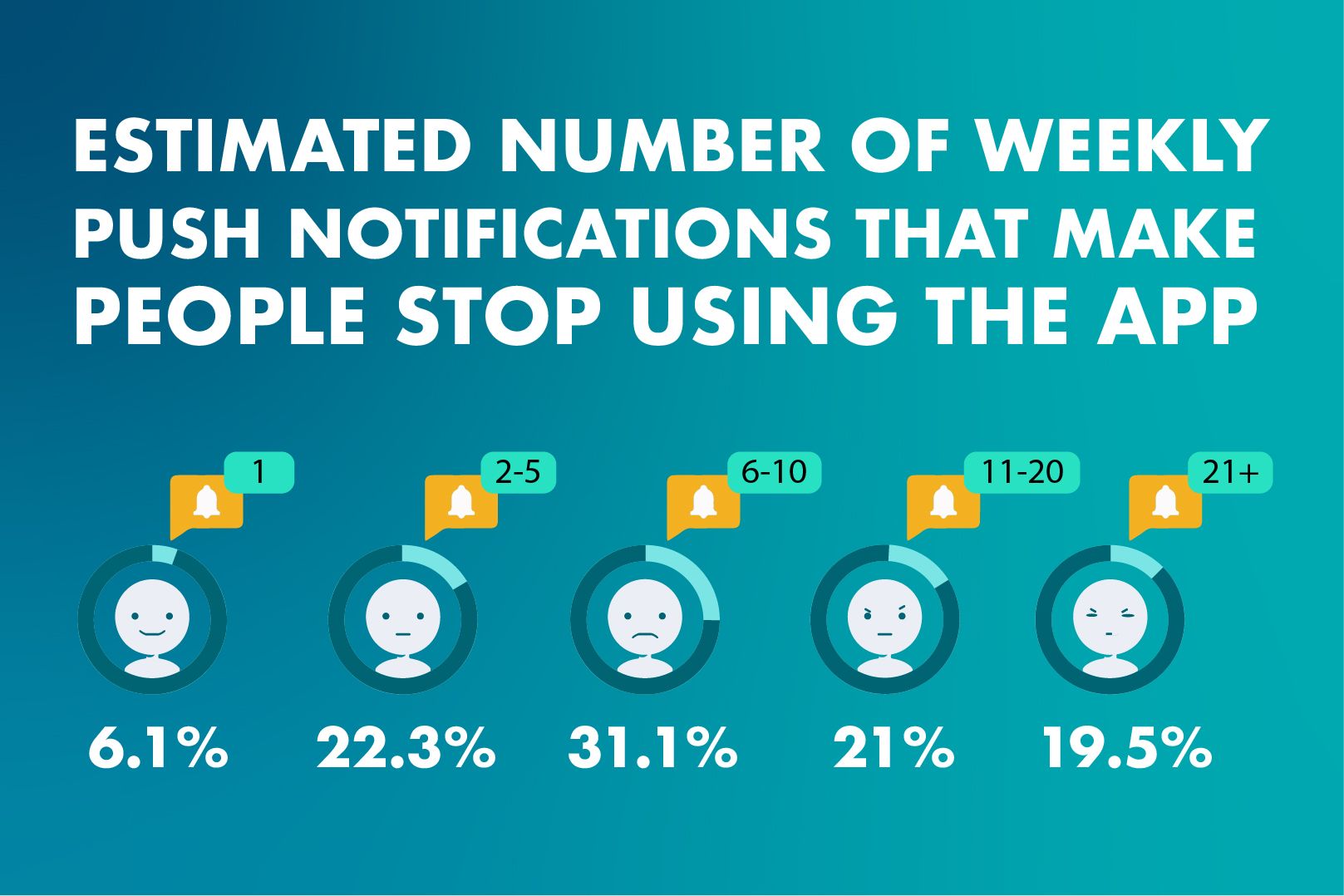 Ignoring time zones – It's not just about tailoring message content. You also have to send the right message at the right time. Poor timing will more likely get your app uninstalled.

Poor copy – Push notifications are designed to be brief, so make sure the information delivered is relevant and intriguing.

No expiration – If the sale is over, get rid of the notification from the system. Otherwise, it could lead to terrible experiences for customers.
Push mobile notifications are one of the best marketing tools you have at your disposal for re-engaging users. Here are some tips to help you design a user-centric push notifications strategy.
1. Market to people, not devices
People want personalized and relevant push notifications. Generic messages are nothing but an annoying distraction. To engage your users, you must first understand them. A great example of this is Netflix. Based on user streaming habits, the Netflix app sends push notifications informing users of shows they'd like or when new seasons of their favorite shows become available.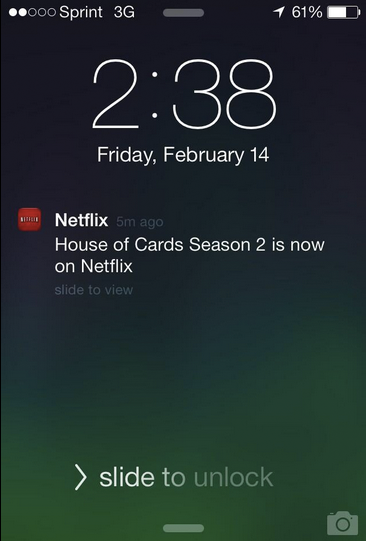 To do this, start by mapping user behavior. Did they view a product or read a post? How long was their app session? The Altcraft platform, by way of AK-Pixel technology, collects, analyzes, and enriches user data allowing you to deliver push notifications that are personalized to user behavior. This way, you get to increase engagement and build a relationship with your audience.
2. Segment your audience
Good marketing is personalized marketing. Accurate audience segmentation allows for perfectly tailored messages that suit your user behavior and needs. It's the era of big data – details about user demographics, browsing habits, and interests are readily available for you to customize your messages.
3. Get the Opt-In
Returning to the subject of operating system push notification services, it's important to note that the APN service requires iOS users to grant permission for an app to send them push notifications. Android does not. The majority of iOS apps show a standard opt-in message when the app is first installed.
A better approach would be to create a customized welcome message that briefly explains the value of opting in. It's important to make a great first impression.
Big Impact, Low Effort
Yes, mobile push notifications are worth all the hype. App push notifications expand your marketing reach, and they take very little time and effort to set up. So, what are you waiting for?
You might be interested in: