7 Top Digital Marketing Trends in 2021
Date: 2021-02-18 | Time of reading: 8 minutes (1455 words)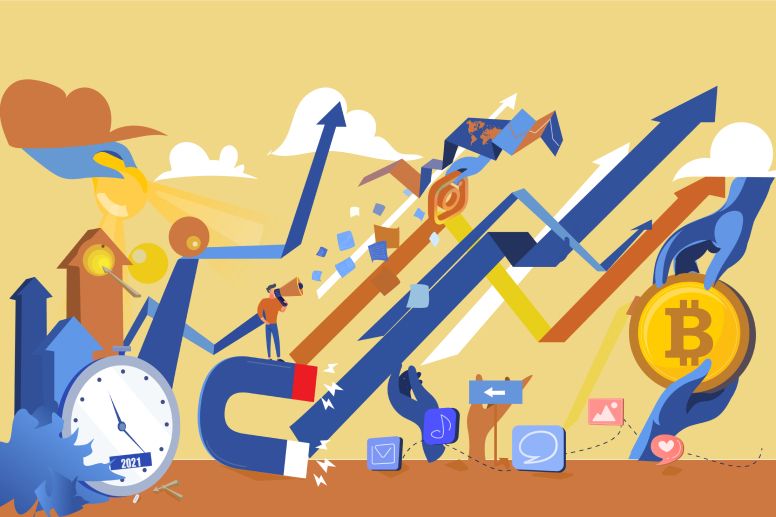 The unpredictability of the last year made changes in various areas of activity. It didn't leave out internet marketing either and dramatically changed the way brands interact with customers. Let's find out which digital marketing trends are worth your attention in 2021.
1. Live streaming
Because of the pandemic companies cancelled offline events where previously they could present their products to customers in person. However, a solution to the unpleasant situation was found out quickly enough: brands started live streaming and webinars. According to Social Media Today, in 2020 the number of live streams on Facebook increased by 50%, on Instagram - by 70%.
In 2021, companies decided to keep many meetings virtual. They moved to online and got a new audience. The people from other locations who did not have the opportunity to attend presentations even in normal times joined them.
The platforms on which live streams were held only benefited from this. Amazon made a good profit from streaming on Amazon Live, where famous brands promoted their products online. In the last quarter of 2020, Amazon's revenue was $125.6 billion, and revenue for the year was $386.1 billion. As a result, the company's profit for the whole year increased by 38%.
During live streaming the instant shopping became available through a click. So in this way customers got an opportunity to purchase a product they liked immediately. This feature is still available.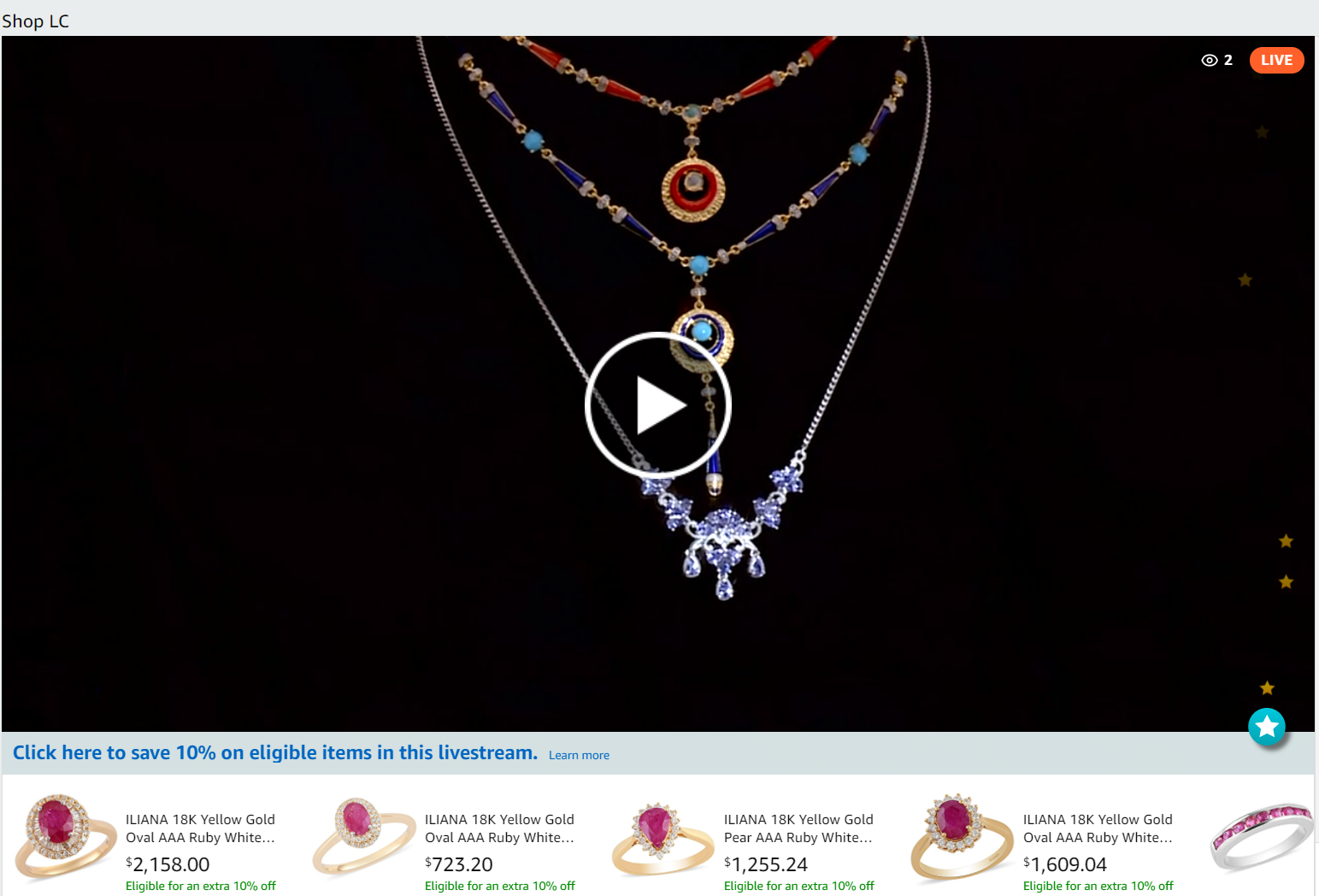 Example of a live streaming of a brand on Amazon Live
2. Social media as the main shopping channel
COVID-19 came from out of the blue and made people stay at home. As a result, they began spending more time on social media. Previously, marketers used social media only to bring people to the site or to promote a product, but now they get a real opportunity to make social media one of the main shopping channels.
In May 2020, Facebook and Instagram rolled out Facebook Shops. Now companies can create digital storefronts that look like product catalogs. It turned out to be a great alternative to offline shopping, but it became a threat to stores that failed to switch from in-person to online sales.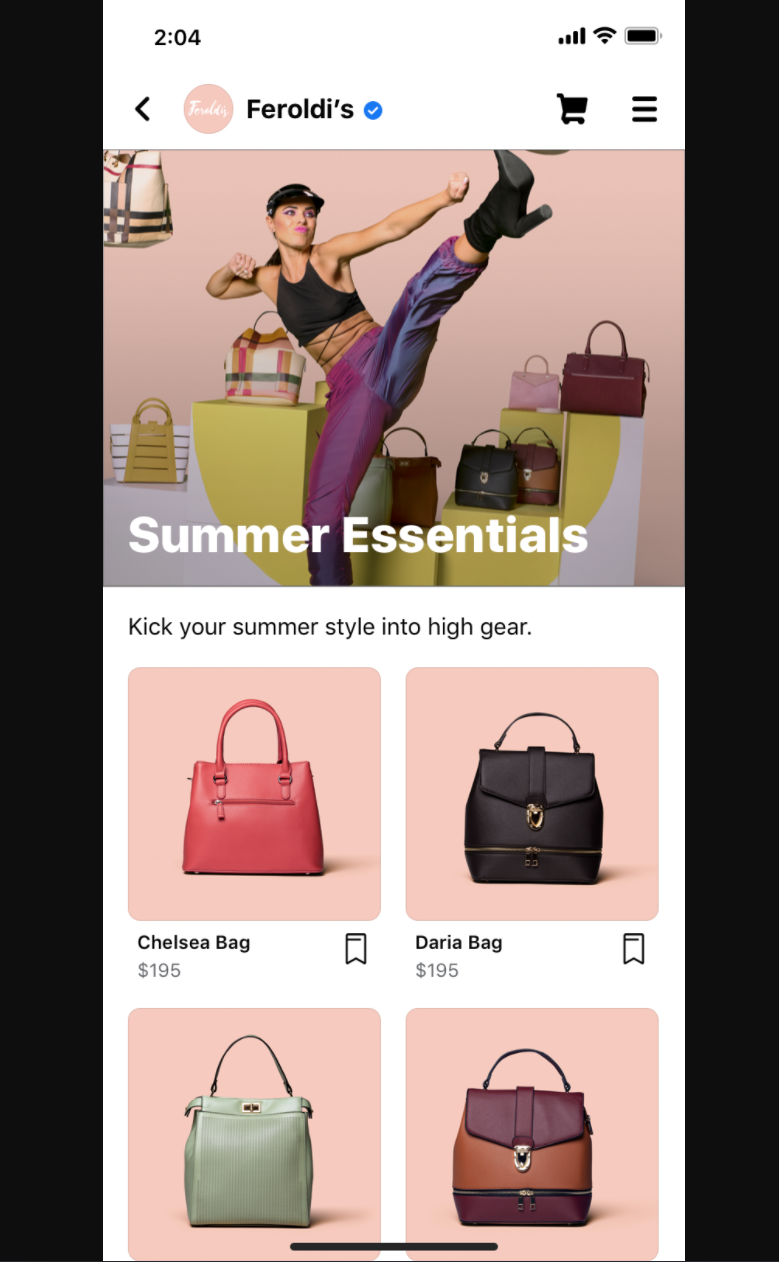 Store on Facebook Shops
3. Augmented Reality
Today Augmented Reality surrounds us on all sides. It's one of the new technologies in marketing. We use masks on Instagram, pick up clothes by uploading a photo to the app and putting it on the outfit we want. Today experts advise marketers to research AR deeper and apply it creatively in digital marketing.
Many companies are already introducing augmented reality into their operations. Cosmetics store Sephora has created an application where users can see through their phone camera if certain colors in their makeup fit them in real time. So the person will most likely order products online and not go away to look for another brand.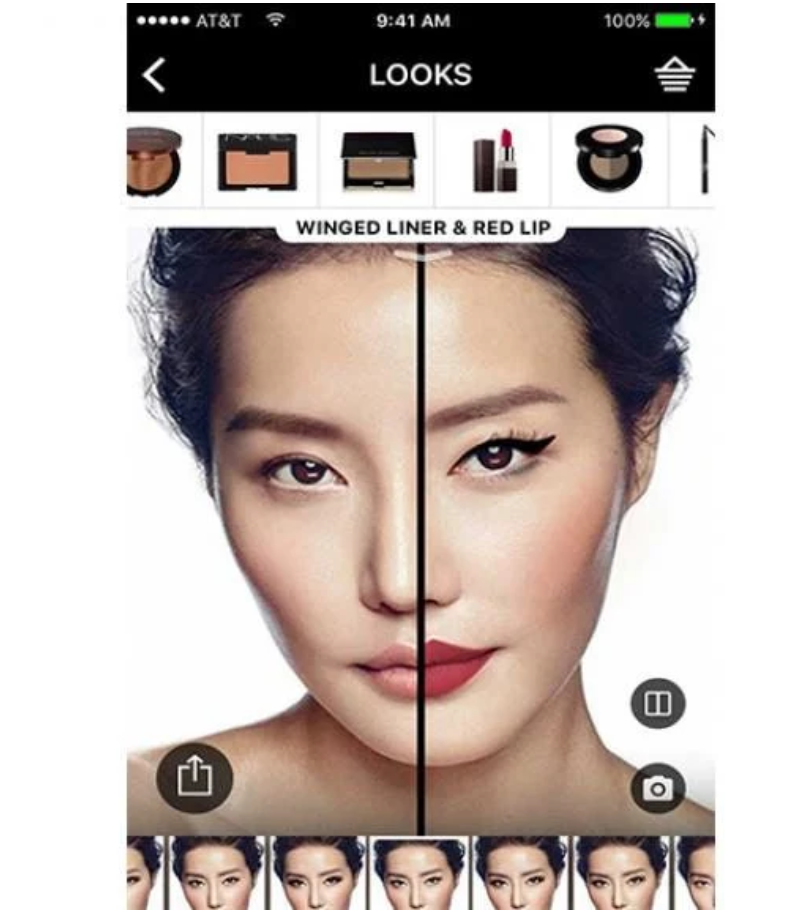 AR in the app of cosmetics store Sephora Threekit conducted a study, which found that:
71% of users would buy more often if they could use augmented reality;
32% of consumers are already using AR for shopping;
61% of users say that they prefer brands with experience of augmented reality;
40% of shoppers are ready to pay more for a product they test out through AR;
17% of consumers will be using AR monthly by 2022.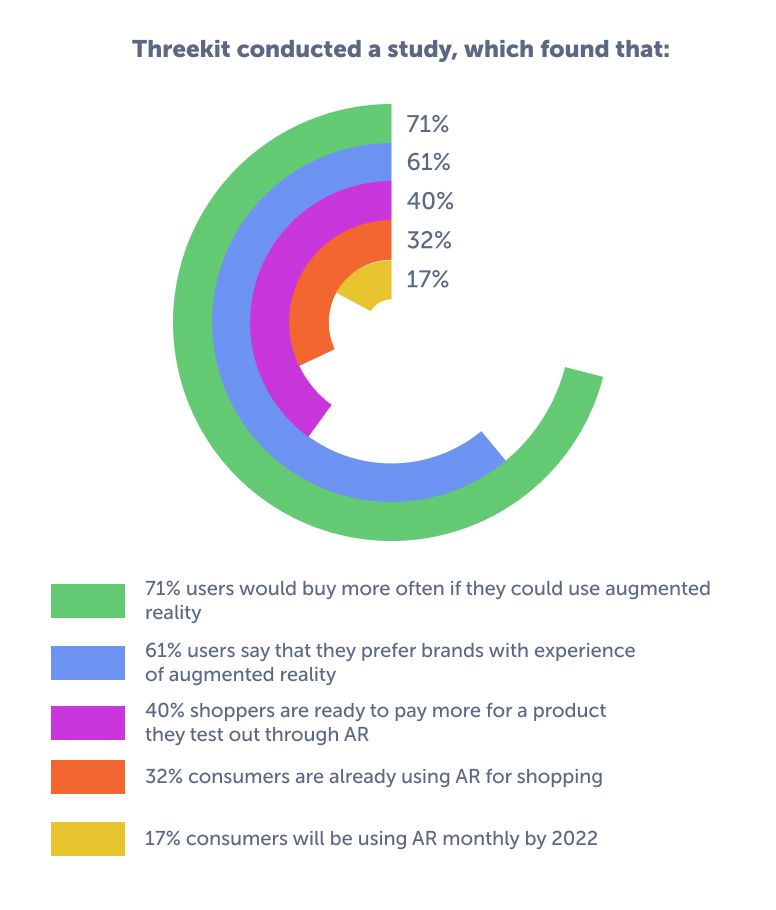 4. Mobile apps as the key to business growth
In the third quarter of 2020, the usage of mobile apps increased by 25% in comparison with the same period of the last year. The total hours of engagement reached 180 billion. That's why marketers need to prioritize their marketing strategy for business development apps.
Another important event happened in the work of mobile apps. Since fall 2020 Apple has banned iOS apps from direct access to IDFA (the Identifier for Advertisers). Now they have to ask for confirmation, and it's up to people whether to use IDFA or not. That's hardly possible that they will choose IDFA.
What does this mean for business? The impossibility of accurate targeting will reduce the effectiveness of advertising several times, and companies will have to spend more money on attracting new customers. Facebook will be the most affected because its revenue depends on advertising a lot.
However, all of this does not prevent marketers from communicating with customers through applications using Push Notifications. This way they can notify them of new products, promotions, sales, etc. It doesn't always result in a purchase, but it raises brand awareness among customers a lot.
Altcraft Marketing allows you to send Push Notifications to apps. Users of our platform can interact with their customers through different communication channels, which greatly enhances their marketing strategy.
5. «Ephemeral» content
Snapchat set a trend for «ephemeral» content. That's where photographs that exist for only 24 hours first appeared. Other platforms noticed the popularity of short-lived images and developed their counterparts. Instagram Stories and Facebook's MyDay are the most popular.
Now companies are widely using Instagram Stories for sales. Lots of stores regularly post photos of the products to the stories in their accounts. They also attach links to the desired page on the site. Consumers can go to the online store and buy the product they like with just one click. According to TechJury, 70% of Instagram users watch Stories every day, so this is a great way to attract more customers to your brand.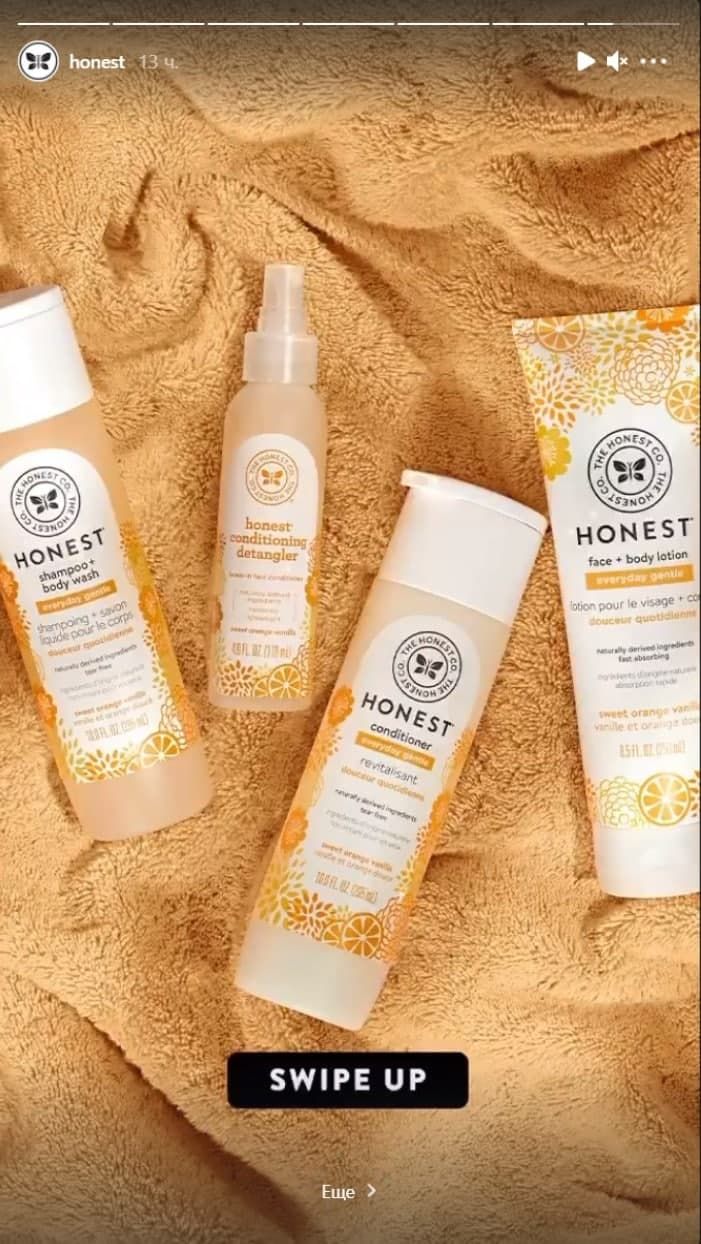 Selling link in Stories using the beauty store HONEST as an example
6. Voice and visual search technologies
In 2020 users really like voice search. It can be explained by the fact that now this type of technology is the most available. Many people use smart speakers to set a search by a voice from anywhere in the apartment while they are busy with their hobby.
Such services as Yandex SpeechKit and Cloud Speech API do an excellent job of recognizing voice requests. The first one is based on a voice assistant and is adapted for business solutions in three languages: Russian, English and Turkish. The second one converts speech to text using APIs on the base of Google artificial intelligence technologies and recognizes over 125 languages.
SEO specialists found out that the results of voice request are very different from the results of the text request. In 2021 companies should optimize the content for voice search. It'd be better if they would make it simple and spoken in order to synchronize it with the requests. Google is going to do the same in Chrome by 2022.
Search by images through the Google Lens tool also became rather popular. Users can just take a photo of something interesting and find the information. That's why visual design will play a big role in SEO.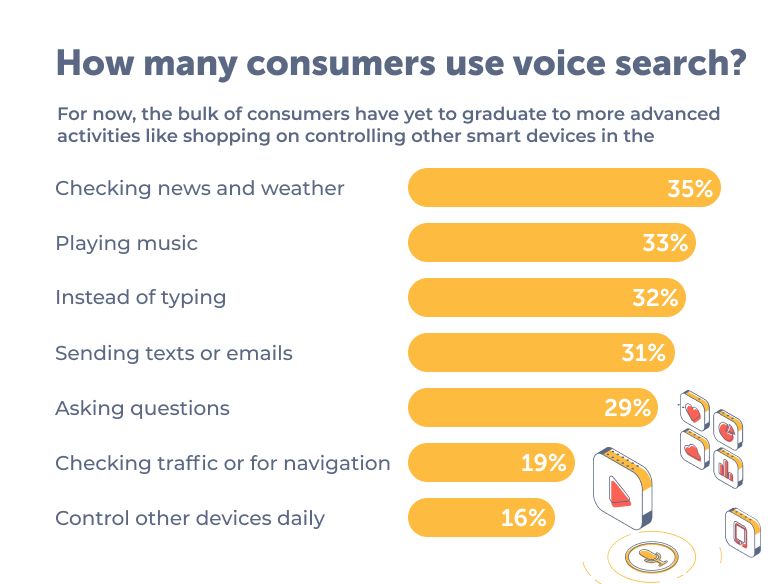 7. New policy in cookies work
Back in 2017, Apple made an unexpected announcement at WWDC: the company blocks all third-party cookies in Safari. Google Chrome is going to do the same thing by 2022.
Let's take an example of what this decision will lead to. You visit the Forbes magazine website. This website contains a banner ad from new.ingwb.com. If you click on a banner, a cookie file is set. This file belongs to the ad domain new.ingwb.com. Then you go to another site, and there you click on the banner ad new.ingwb.com again. As a result, the advertiser will receive cookies as soon as the ad loads and then he can use cookies to track the user's browsing history on all sites where you clicked on his ad. Now advertisers will not be able to set their cookies in Safari and Chrome, that's why they can't track the customer journey.
This is a new milestone for digital marketing. In 2021, special attention will be paid to the privacy and protection of consumer data. Now the organizations that use on-premise software in their business will get an advantage. Altcraft Marketing is one of the platforms that create such software. All this will allow companies to push their API and set pixels to their domain and to bring analytics directly to the platform.
Summary
Seven top digital marketing trends let you increase traffic to your website, attract new customers, keep the old and raise sales. The main advertising trends of 2021 are:
Live streaming
Social media as the main shopping channel
Augmented reality
Mobile apps as the key to business growth
«Ephemeral» content
Possibility of voice and visual search
New policy in working with cookies
That's the future of marketing. Keep in mind that these trends also influence your competitors, but if you rely on top trends, your approach to business development will let you stand out in the mark.