Meet the New Altсraft User Interface
Date: 2019-03-28 | Time of reading: 4 minutes (898 words)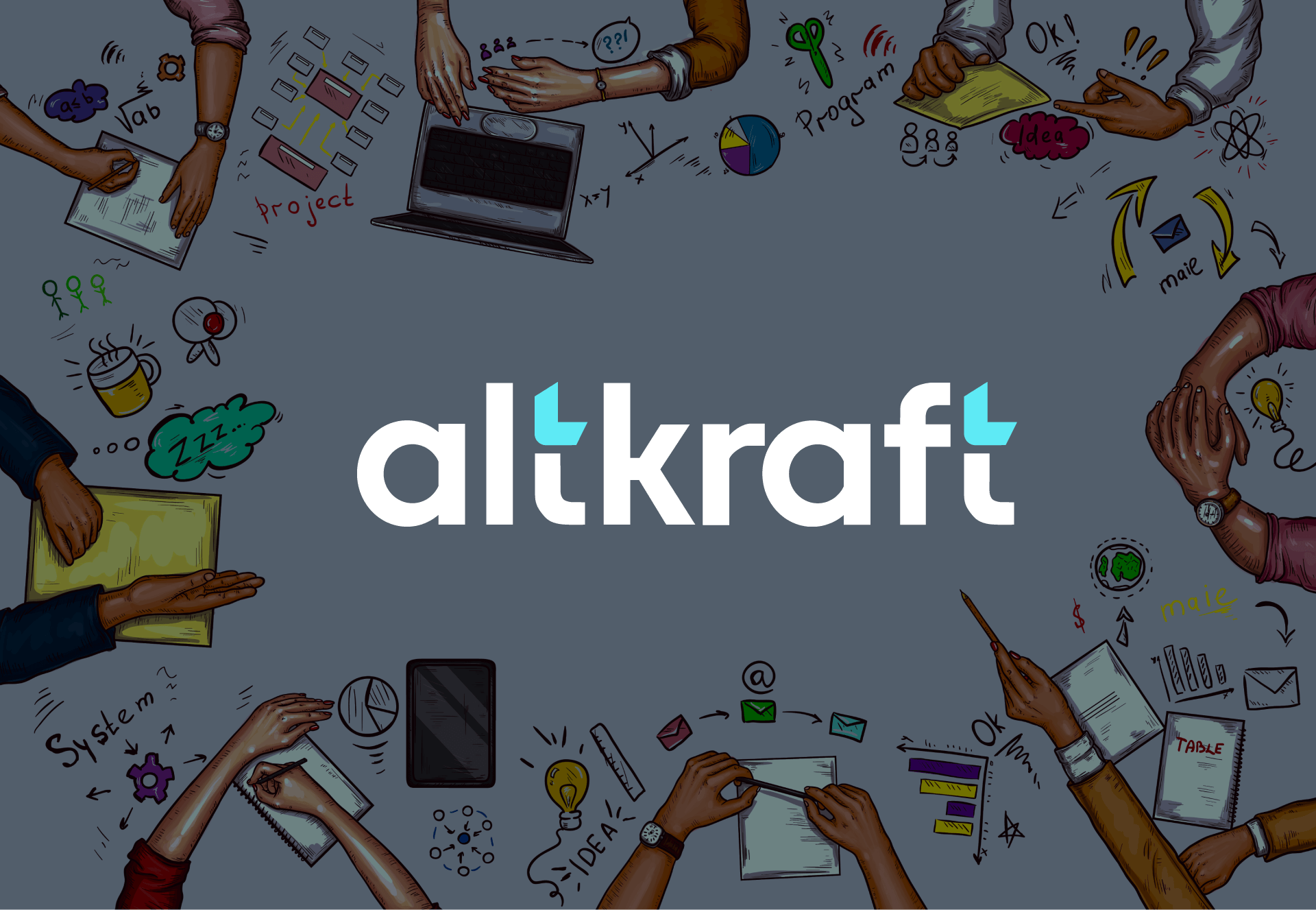 The beginning of the year caught our team preparing a massive update for Altcraft Marketing Platform. And now we are glad to inform you: the new release is ready and running - as a cloud solution or as a package for on-premises deployment. Contact our team if you haven't yet received your update!
To introduce our platform's new features and improvements we are starting a series of articles. The first one - you are reading it right now - will be about the one thing, marketers face every day working with Altcraft. Just take a glance at the new Altcraft MP user interface. We have optimized it to provide you with flawless user experience - make your work more enjoyable and save your time.
At an arm's reach
The new navigation menu will quickly take you where you need - it is placed on the left side of the screen and its child elements are available when you expand a parent category. For example, you can quickly switch from databases to different campaign types.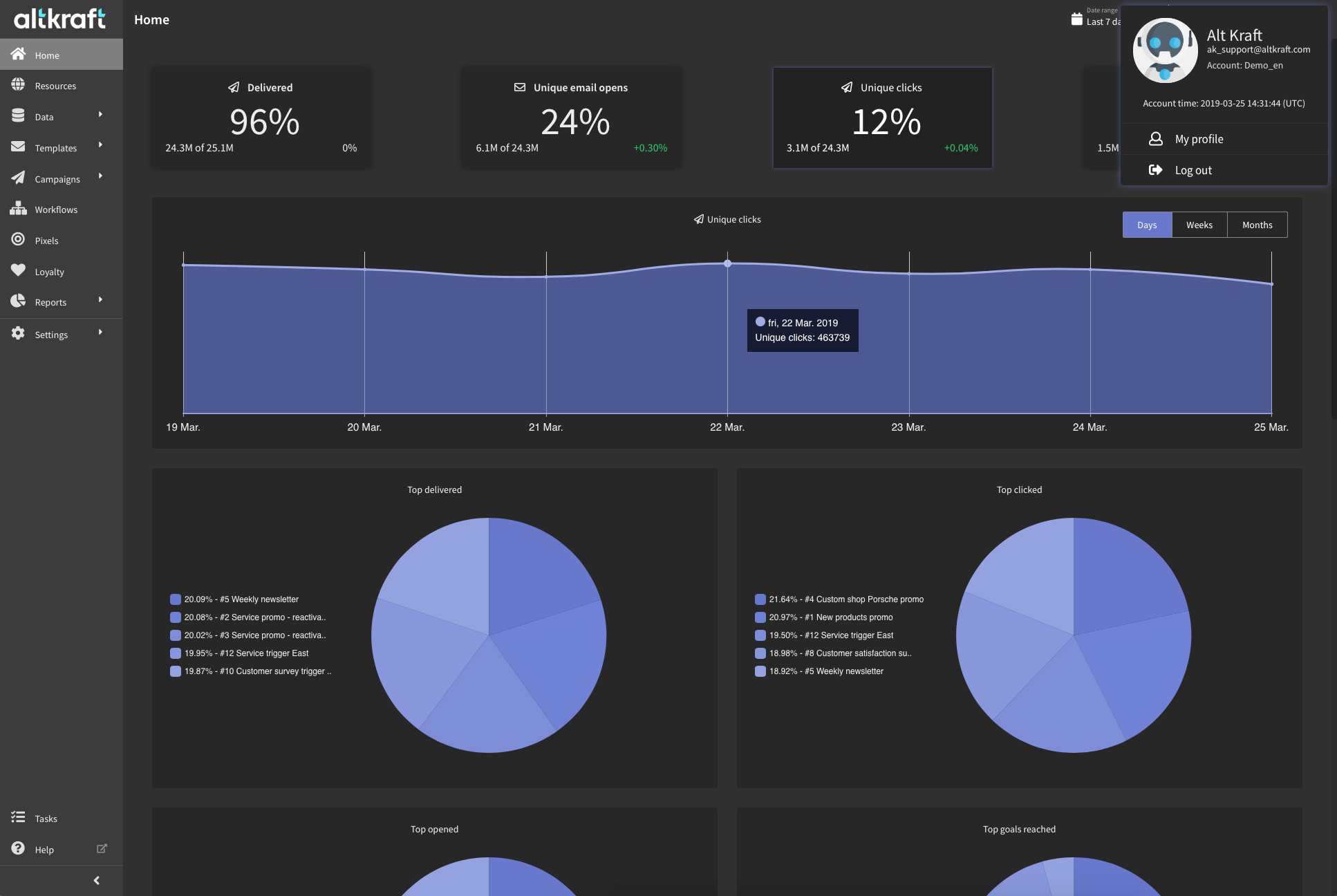 Master settings are also available from the main menu - only for users with master privileges of course. Action audit tool is among these - a new feature for supervising Altcraft platform user activity.
Prefer full-screen mode? Then you can minimize the navigation menu.
Users can now upload custom avatars for their profiles. Clicking a userpic at the top right corner of the screen will open user profile settings. There you can set up access, language and notifications preferences.
A couple of clicks closer
We have transformed the look and feel of Altcraft Platform's object browsers: databases, customer profiles, templates, campaigns, workflows and all other objects are now displayed as tiles with important information about each object. You will need to open object details less - and that will significantly save your time!
Don't search for object quick action icons - we have replaced them with a dropdown menu in object tiles. And when you are browsing templates or campaigns - just click a message thumbnail for quick preview.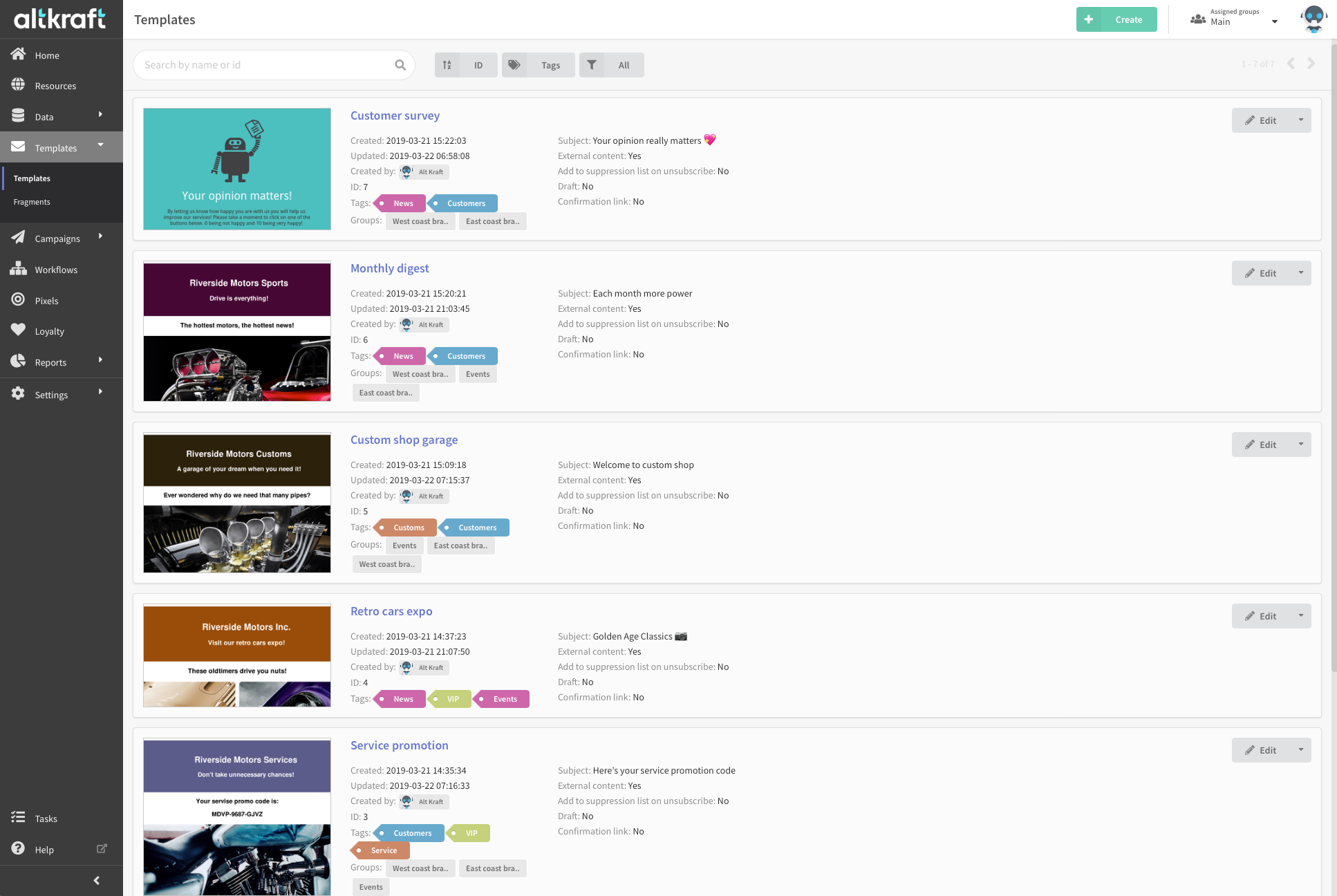 Need to view or edit an object? Just сlick its name on a tile! The same is true for databases - you can quickly browse database profiles.
You will find any object easier with the new search engine. It supports searches by name or ID - or by custom tags that you can assign to obects.
A framework for performance marketing
We value both your time and your marketing analytics precision. Thus various changes were made to improve and optimize Altcraft MP reports. It has become possible to display all performance indicators on one page in Summary reports - there are more than 70 different parameters, relative and absolute. All summary report settings are saved for a specific user - so you will always get only relative statistics.
Moreover, we added new grouping possibilities for deeper end-to end marketing analytics. Every report is supplied with an interactive graph representing customizable parameters as curves for daily, weekly and monthly visualization.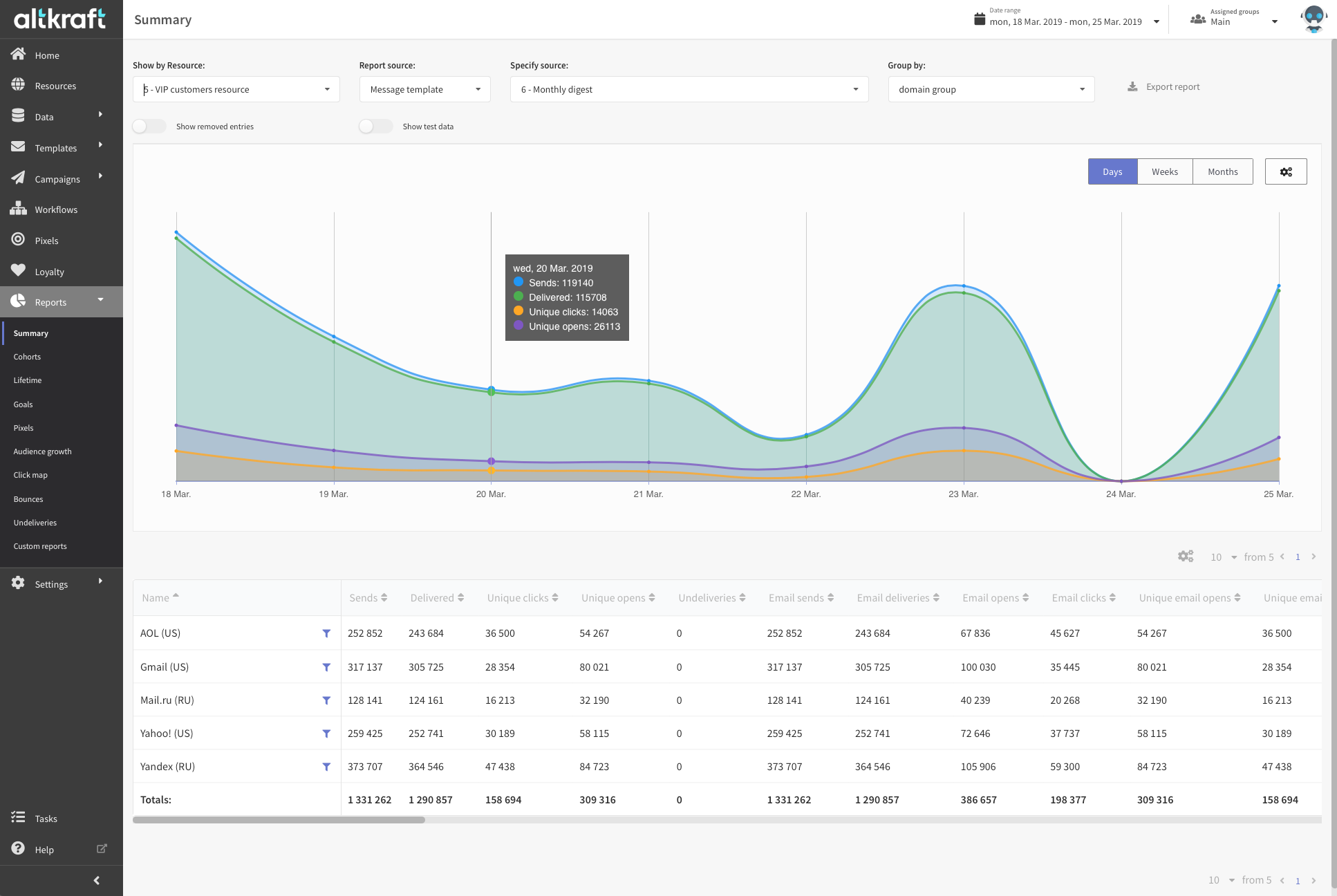 The new homepage dashboard design is aimed to provide you with the most important statistic for account groups. The upper part of the dashboard contains tiles with key performance indicators for deliveries, opens, clicks and reads - and an interactive graph for these parameters.
Each KPI tile is customizable - you can choose a parameter to be displayed, for example Push sends or SMS clicks. And when you select a tile - Alkraft will draw a corresponding graph with day, week and month curves.
The next part contains top charts for marketing campaigns with the highest delivery, open, click and conversion rates. Selecting a campaign will open a corresponding summary report with detailed statistics. You will easily detect and timely react to increased customers' interest towards specific campaigns in order to maximise your profit.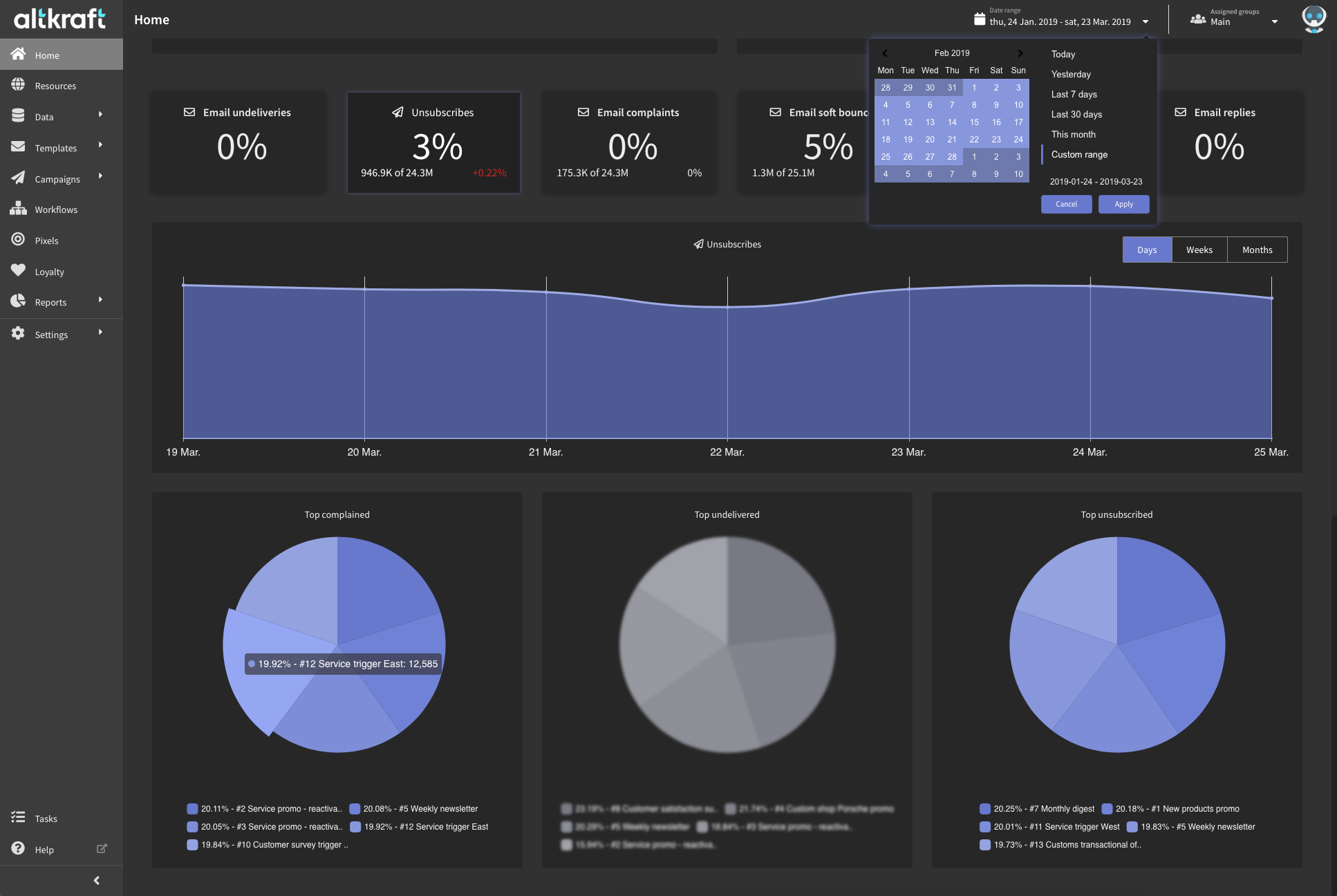 The lower part of the dashboard displays negative performance indicators: undeliveries, soft and hard bounces, complaints and unsubscribes. You will now spend less time solving messaging problems - for you will know when something is just starting to get wrong. Clicking a campaign in negative top charts will also open a summary report for the campaign in question.
Inside out: features driving design
Rest assured, Altcraft MP's new graphical interface is much more than a mere face-lift. It has appeared to make our awesome new digital marketing tools easy and enjoyable to use. We have developed brand new platform modules, rebuilt and improved the existing ones, optimized internal processes and applied necessary fixes.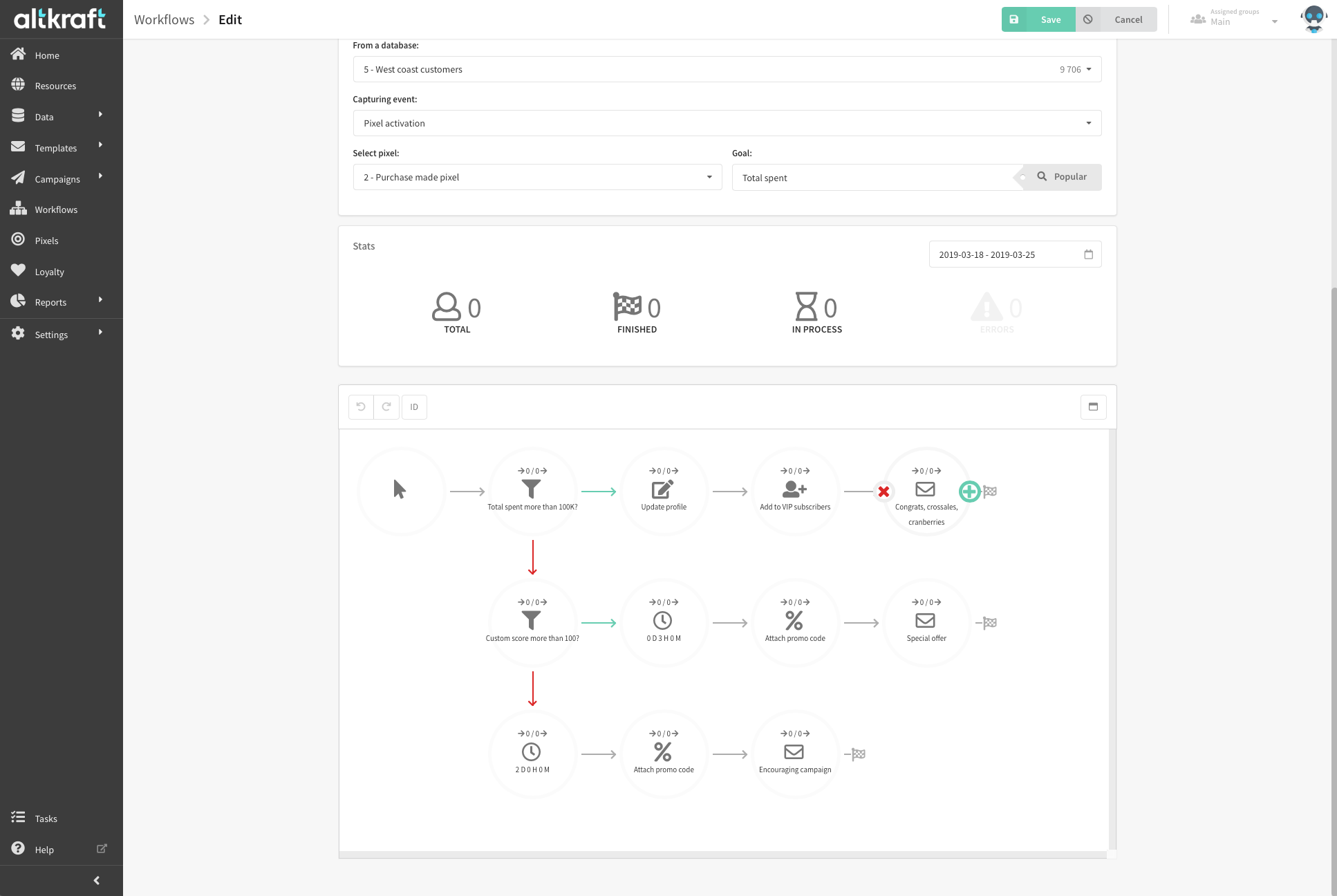 One of the main features to be introduced is AK Pixel, a technology stack for tracking your customers' online behavior. You can use action tracking data for precise behavioral targeting, customer scoring, sales gamification and ROI analytics with Altcraft pixel and goals reports.
However, the most significant changes happened to the customer data management system. We have replaced multiple subscribers lists with customer profile databases. One profile now contains all the necessary customer data: demographics, action history, loyalty programs and multiple omnichannel subscriptions organized into publishing resources.
Read about these and other new features in the following articles!
You might be interested in: