SMS Marketing: Advantages, Examples
Date: 2022-06-23 | Time of reading: 8 minutes (1598 words)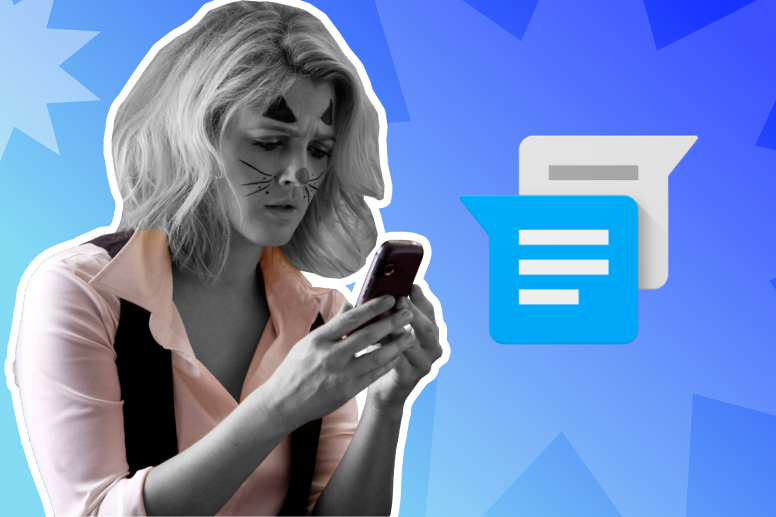 Ever since sending the first SMS in 1992, the technology has grown globally and has become a marketing tool: five billion people around the world send and receive text messages. Despite new promotion and communication channels, short text messages continue to serve its purpose. The open rate of short text messages reaches 98%, when the average open rate of emails is only 20%. Such a result is a significant reason to introduce SMS into marketing.
SMS marketing complements advertising campaigns, improves communication with customers: 71% of users say that they communicate effectively with businesses through an SMS channel. In this piece, you will learn about the advantages of SMS marketing, how to send SMS messages properly and see examples.
What is SMS Marketing
SMS marketing is a promotion of a company's products or services with the help of short text messages using mobile phone operators' services.
SMS campaigns build communication with customers:
Help to sell — show special offers, promotions and advertisements.
Inform about the status of orders, changes in plans, remind about events.
Engage — invite customers to participate in different events and share their opinion about the company.
An SMS campaign can either be a part of a marketing strategy or the only channel of communication with customers. Please note that SMS advertising shouldn't be intrusive lest you want the user to block the company number. It's more effective to combine text messages with other communication channels.
Advantages of SMS marketing
Speed
The user receives a text message from the company faster than any other communication channel works. 34% of people read SMS in the first five minutes after receiving it. Email campaigns and push notifications are less effective because most people don't check their email boxes daily and usually turn off notifications. SMS won't go to spam like emails and won't disappear like a push notification.
Price
An SMS campaign is not expensive. Although there are alternative free tools (messaging apps), SMS remains an effective method of promotion. Reliability justifies the cost of this channel: you don't need the Internet to send a text message, so it's more likely that the recipient will receive the message quickly. Also, SMS is a common way of communication for people of different ages — not everyone uses email and messaging apps regularly.
Personalization
Use targeted short text messages for advertising campaigns — only a certain segment or specific users will receive your messages. Your customer will get an individual discount or confidential information about their order. Also, address recipients by their names. This approach is more effective than sending out impersonal text messages to all customers at once.
How to Start an SMS Campaign in a Proper Way
Comply with the legislation of the country
There are laws on advertising, according to which companies need to get subscribers' prior agreement to text messages and immediately exclude them from the list on demand. That's why it's better not to use other companies' lists of phone numbers. Sending out text messages to your database after receiving customers' permission (preferably written) is a safe option for business. Also, you can buy phone numbers from third-parties only to find out that it's not your target audience.
Make sure that your messages are easy to understand
A simple and clear text is the main rule of a good message. No one wants to read your message and try to guess what you mean. Your text messages should be short and reader-friendly. It doesn't mean that you can't be creative, just don't forget about simplicity. In the message, specify your offer and how and where to get a bonus: go to the website or to the offline store, make a call.
Make the sender's name recognizable. Here, try to be as simple as possible: an excessively creative name will make your audience think that the message is from scammers. Use a name your customers know well to send text messages.
Example. A subscriber receives a message from the mobile phone operator Verizon with information about their plan, the name of the operator is specified in the sender's field. On another day, this subscriber receives a message from a four-digit number that, on behalf of Verizon, asks them to click on the link and take a survey. The subscriber doesn't trust this message and doesn't follow the link.
Keep it brief
Your customers don't want to read long and complicated text messages. Be brief, stick to the topic, but always add a CTA so that your customer understands what to do next.
Don't send too many messages
If customers consider your texts intrusive, they're more likely to block your number. Don't send messages about all the promotions, all the company news and every new article in the corporate blog. Short text messages should contain only useful and urgent information. Take into account the customer's time zone: hardly anyone will be happy to receive a text message in the middle of the night.
Segment and personalize
Custom-tailored approach works. A text message in which the customer is addressed by name and offered personal discounts is more appealing than a message that is meant for everyone. Segment customers by activity and degree of loyalty.
Use interactive content
To keep communication with your customers, add links to the company's resources to your messages: websites with products, pages with discounts, quizzes, surveys and so on.
Don't forget about analytics
Keep track of the opening and purchase rate after sending text messages so as not to pay for messages to inactive customers. Clean your database and exclude users who don't interact with your messages. Test different versions of texts and leave only effective ones.
Ask customers to confirm their numbers
Sometimes a person can specify an incorrect or inactive number. Then the company will be wasting money. Set up Opt-in — your customer will enter a code from SMS into a special field to confirm their number.

Automate the sending of short text messages
Let customers receive your text messages immediately after placing an order. Let them know that you have seen their order and will respond soon. Create an SMS welcome series for new or potential customers.
Example. Jewelry brands have cross-promotions with other stores. Customers receive coupons for a jewelry gift together with their purchase receipts. The condition is to join the loyalty program and leave a number. A person leaves their agreement and becomes a potential customer who will automatically receive short text messages from the company.
Wish your customers happy holidays
This is a good way to remind the audience about your company and increase customer loyalty.
Examples of SMS Campaigns
Promotions and discounts
Be sure to include details: a discount percentage and promotional period.
Collecting feedback
Ask your customers to leave feedback after they make a purchase or receive an order. A text message is a quicker way to ask your customer to leave feedback than email.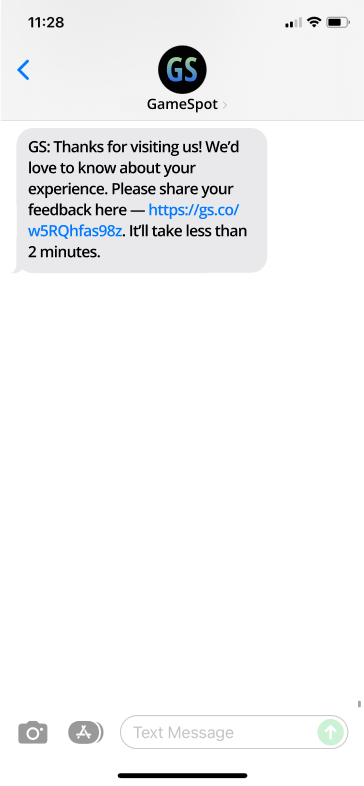 Notifications of order status
It's important for the customer to know that their order is being processed and will be delivered. If you specify the order number in your text message, and not in email, you do your customer a favor.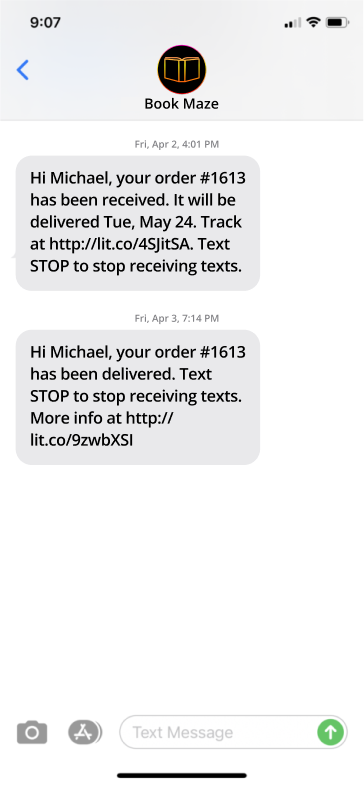 Reminders about a specialist visit
It's a useful idea for beauty salons, clinics and educational companies. The customer receives a confirmation with appointment time and then a reminder. Now, the customer won't forget about it.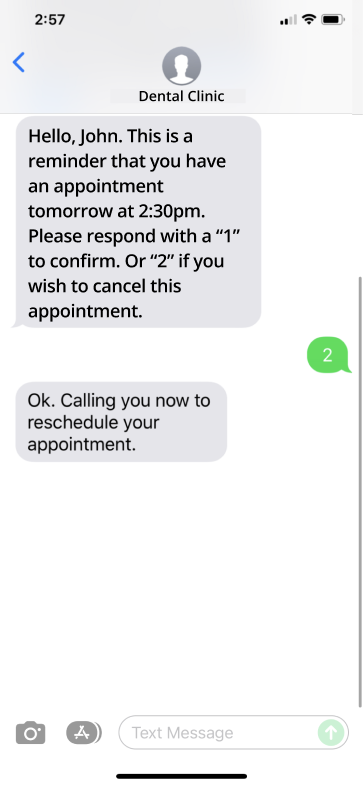 Wishing happy holidays
Don't forget to wish your customers a happy birthday and so on. Customers get your attention, you receive their loyalty.
Information about changes in plan
Mobile operators and banks also use SMS messages to inform customers about changes in rates, account balance or new products.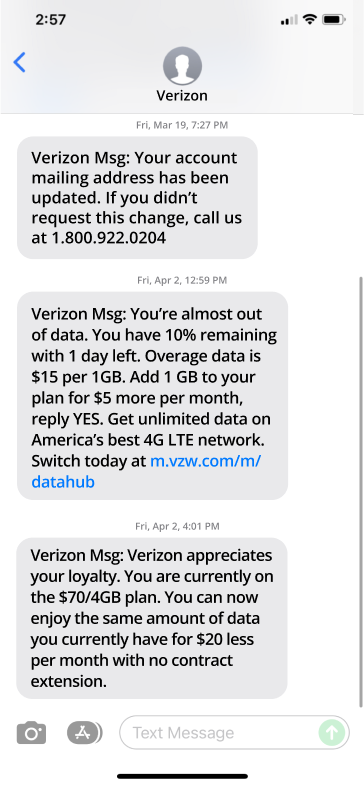 Tools for SMS Campaigns
Companies use either a separate service for SMS campaigns or a direct integration with the provider's gateways of their marketing system. In the first case, it's usually necessary to upload the database with phone numbers to the service. In the second case, the customer's number is linked with other data in the profile.
This functionality is supported by Altcraft Platform. Customer data is stored in a single profile and it makes it easier for you to personalize text messages, emails and push notifications.
The platform already has ready-made integrations with mobile phone operators and offers options of individual approach to each customer.
Conclusion
SMS marketing is a quick way of promotion and communication with customers. Being a reliable channel of information delivery, text messages are not expensive. A message won't go to spam and will definitely reach your customer. With short text messages, you can advertise your products, inform customers about promotions, order statuses, changes in plans and tell other company news.
It's important to take into account the laws of the country. For example, there are laws according to which you need to receive the customer's agreement before sending out your messages. Also, it's important to check numbers using confirmation codes. Effective text messages are short and clear, always contain a call to action. Don't forget about personalization, don't send too many messages, remember about time zones (no one wants to be woken up in the middle of the night).
SMS marketing is a tool that is used in combination with other marketing methods or separately. You can use special services or the functionality of all-in-one marketing platforms, like the Altcraft Platform, to send your messages.
You might be interested in: