Data Quality Audit: How It Can Benefit Your Marketing
Date: 2023-03-09 | Time of reading: 5 minutes (939 words)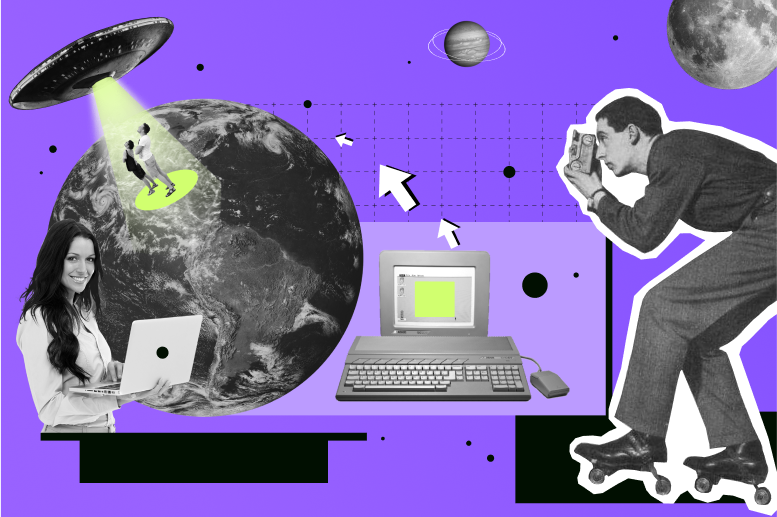 The world generates 2.5 quintillion bytes of information every day, with the Big Data market reaching $274 billion in 2022 and the analytics platform market following suit. This upward trend shows no signs of slowing down.
Data is highly valuable for businesses, serving as an inexhaustible source of inspiration for marketers and providing insights into consumer habits and expectations. Through data, companies can make informed predictions about their growth and select effective methods for outcompeting rivals.
However, processing large amounts of information is a challenge. Without quality analytics, the data collected is nothing more than meaningless numbers.
Data analysis, first and foremost, involves checking the authenticity of the information. But that's not all. The main task of the audit is to determine how the collected data can help the company solve the set tasks. Without accurate data, companies can't make informed decisions. Let's explore data auditing in more detail.
How data auditing can benefit your business
Data can be a lifesaver for a company, as long as the sheer amount of it doesn't overwhelm management. Storing a large volume of information can be costly, and it needs to be organized and utilized correctly. This is where a data audit comes in. Data auditing can:
Consolidate disconnected databases from various departments. Auditing, using cloud tools, can combine information across the entire company. This allows marketers to utilize valuable information collected by the sales department.
Resolve data integrity issues. Company databases often contain duplicated, incomplete, or incorrect information, which cannot be used as a basis for business decisions. Relevant and reliable data is needed to solve business problems.
Comply with regulations. To maintain order in business processes, many companies establish internal regulations for handling information, while some industries are regulated externally. Auditing helps ensure compliance with prescribed rules, avoiding fines for violations of data storage and usage deadlines.
Avoid data leaks. Data leaks occur when third parties gain unauthorized access to information that is not intended for them. Personal data security issues can be significant for companies, which is why they are vigilant in this area. Data auditing highlights vulnerable areas.
Phases of data auditing
Step 1. Planning
At this stage, it is necessary to develop a step-by-step plan for the audit and assign responsible individuals for its preparation, conduct, and presentation of results. The success of the entire «operation» depends on how well the planning is done.
Step 2. Inspection and information gathering
Find out what information is currently stored in the company. How it is collected, how long it should be stored, and most importantly, how it is used in business processes.
Step 3. Analysis and evaluation of data collected
Evaluate the situation for compliance with legislation and regulatory acts. Check data security and determine the procedure for employees' access to information.
Step 4. Development of recommendations
Develop correct business processes and implement them in practice. Reject and replace non-working algorithms. Provide recommendations to employees on how to work with information. Remove excess data, set current storage periods for information that quickly becomes obsolete. Provide access to information for those employees who need it for their work.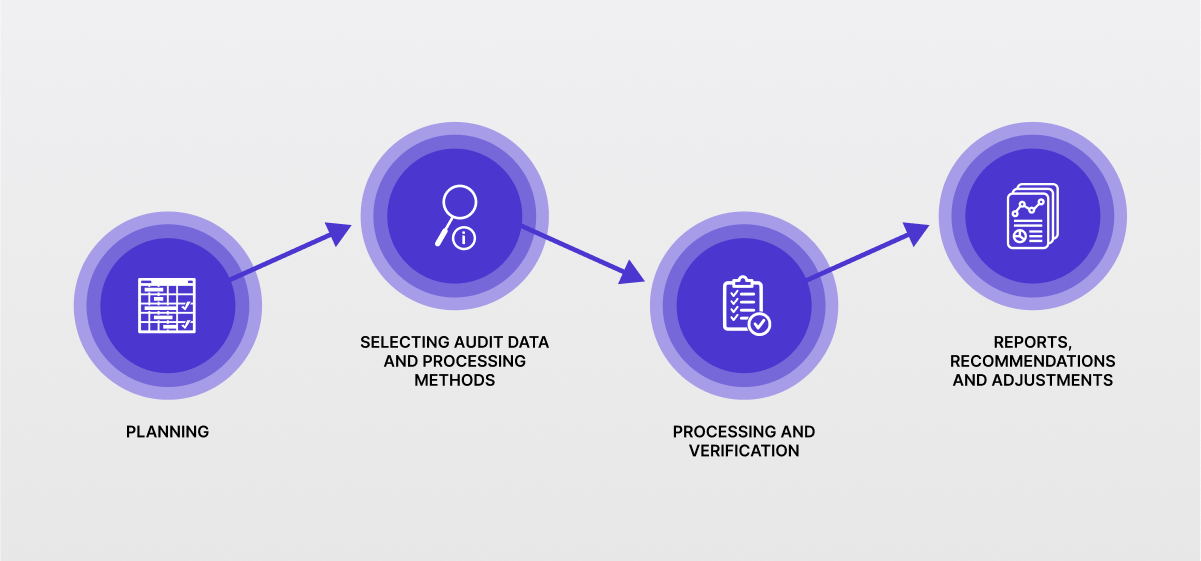 Who is in charge of data auditing?
Data scientists are usually the ones responsible for conducting data audits. In some cases, it may be appropriate to form a team of competent individuals to monitor information usage, make budget decisions, and set priorities. The team's work typically results in internal policies and data processing strategies that are then shared throughout the organization. This is how employees are trained to work with data within the company.
Why is data audit automation needed?
Based on the analysis of events of the past three years, it can be confidently stated that customer information quickly becomes outdated: their behavior and desires change so rapidly and unexpectedly. Data quality auditing is necessary for modern businesses, as it provides the opportunity to make relatively accurate predictions of the near future. However, processing large amounts of information manually is practically impossible.
This is where data management automation platforms come in. They completely take over routine and labor-intensive processes such as cleaning the database of duplicates, monitoring information sources, and clearing the database of clutter. All of this is necessary, but it is not practical to do it manually.
Automating data auditing is beneficial for the company. It significantly frees up employees' time that they can spend on more critical and creative tasks. Moreover, the results obtained are more accurate and reliable than if the database were processed by a human. Robots do not make mistakes, do not get distracted, do not tire, and their vision does not «blur». Therefore, in this regard, they work much better than a human.
How to choose a data audit automation tool
Platforms designed specifically for collecting and storing marketing data can help you with this task. Artificial intelligence has made significant advancements in this area, enabling precise targeting of marketing campaigns and reaching interested audiences.
Smart platforms identify new visitors using JavaScript tags and track their IDs, gradually building detailed profiles that include behavioral characteristics, demographic data, and purchase history. The data is not mixed up between users, processed accurately, and subjected to analysis.
When selecting a platform, it is important to look for the ability to segment users into target audiences in real-time. Businesses find it easier to succeed in the market when they have accumulated enough useful information. The key is to ensure that this information is relevant to improving current business processes within the company.
You might be interested in: