A Webinar As a Marketing Tool
Date: 2023-07-27 | Time of reading: 9 minutes (1698 words)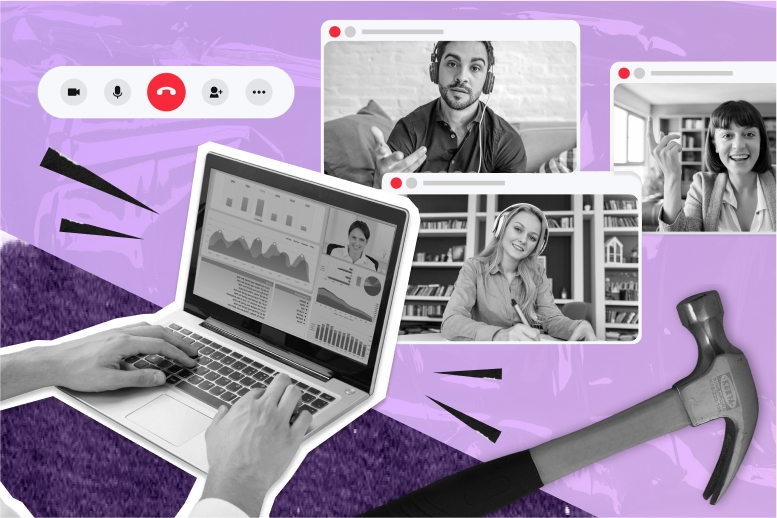 According to statistics, 20-40% of webinar participants become qualified leads – potential brand customers. Online events have long been working in marketing: they expand the audience and attract new buyers. Through webinars, not only do they educate users, but they also build marketing communications.
Online events have their advantages over offline meetings – they are accessible, require relatively small investments, and have the potential to reach thousands of people. Conducting an internet meeting does not require special technical skills, but preparation with a clear action plan is important.
In this article, we will explain what webinars are, the different types of webinars, and the advantages of this format. You will learn how to conduct an online meeting and choose the right platform.
What is a webinar
A webinar is an online event conducted in real-time. Speakers present to an audience through a special window on the screen, while a presentation or screen demonstration is shown simultaneously. Other participants communicate through a chat, asking questions to the host or reacting to their words. Occasionally, webinar attendees are given access to participate in the broadcast.
Online webinars are used for education, promoting products, and business meetings. For marketers, this format provides an opportunity to gather contacts of potential clients, build trust with the audience, and share important information. Video webinars can reach anywhere from a few dozen to several thousand people.
Classification of webinars
Webinars are categorized by objectives, open or closed, the format of the speaker's communication with the audience, and price.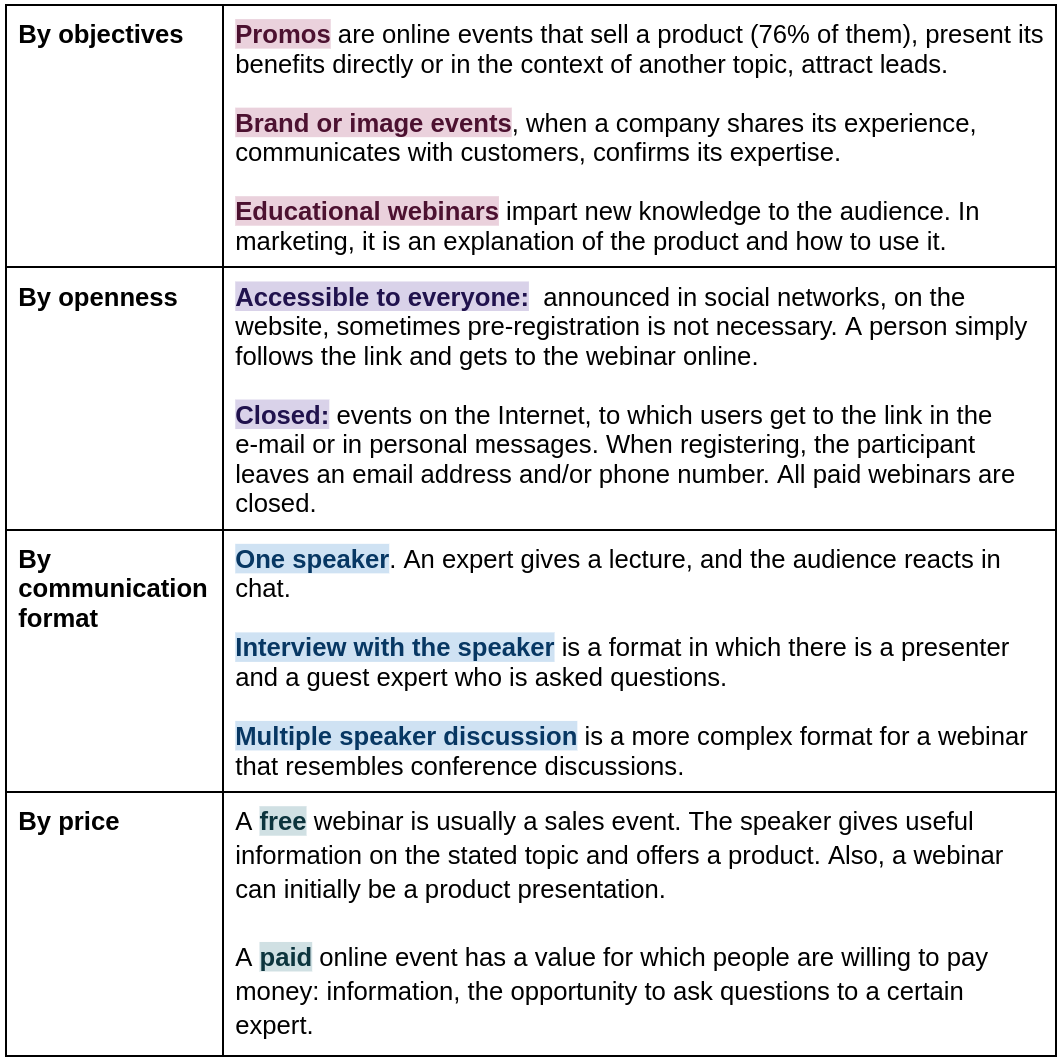 Advantages of webinars
Reaching a larger audience than offline. For in-person events, participants spend time and money traveling to the venue. An online meeting covers a wide geography - a person anywhere in the world simply receives a webinar link at the scheduled time.
Convenience and simplicity. To participate in an online event, all you need is a smartphone or computer and headphones. Usually, no additional software installation is required because the webinar platform works in the browser. The participant of the online meeting stays at home and can listen to the speaker while doing other tasks.
Interactivity. During webinars, it is easy to engage with a group through questions, quizzes, surveys, and even organize games and pair work. An educational webinar is just as effective as an in-person meeting.
Increasing the customer base. When registering, usually, information such as email and phone number is requested. The user receives a confirmation email with a link to the meeting or a notification in messengers. The contact will remain with the company even if the person did not attend the online event but automatically gave consent to receive email newsletters.
Promoting products and services. A webinar is a visual tool for presenting digital platforms, training programs, personal consultations, and more. The question-answer format increases the chances of making a sale because objections are immediately addressed, and trust is increased.
How to get ready to the webinar: a step-by-step guide
1. Define the purpose of the webinar and its position in the sales funnel. Determine what result you want to get: to sell, to educate, to build loyalty and trust, to recruit an audience, to collect contacts of potential customers, and so on.
2. Choose a topic and write a webinar script, also prepare a presentation and additional materials to send to participants. Follow logic and consistency and don't make the online event too long. The optimal time is 60-90 minutes.
Sample plan for a free webinar:
Introduction and audience engagement: Greet participants and perform a connectivity check. Ask a few questions to engage the audience and outline the sequence of topics.

Lecture with valuable content: Deliver a presentation or lecture that provides useful information relevant to the webinar's theme.

Interactive session: Engage participants through interactive elements. The speaker can ask questions to the audience related to the topic. This interactive block can be repeated multiple times during the webinar.

Product promotion within the context: Showcase and promote your product or service within the context of the webinar's theme. Explain how it relates to the topic and its benefits.

Q&A session: Allocate time to answer questions from participants. This allows for direct engagement and provides an opportunity to address any queries or concerns.
3. Decide on the platform for conducting webinars. The choice of platform will determine the format of the event. For example, some services offer interactive polls, while others provide only a chat function. At this stage, a moderator may be needed to address technical issues, assist participants, distribute materials, and more.
4. Prepare technically. Test the webinar platform, subscribe to the appropriate plan (if the service is paid), test headphones, microphone, camera functionality, and other technical aspects. It's advisable to conduct a rehearsal of the event with the moderator.
5. Create a simple and clear registration form and set up reminders. Having many registrations for a free webinar does not guarantee that all participants will join. Design reminder scenarios via email, SMS, or send notifications about the event's start through messaging apps to ensure that nobody forgets about the meeting.
6. Conduct the live broadcast and offer something to the participants. Consider how to continue communication with the audience after the webinar ends: send special offers, materials, request feedback, or follow-up. Some organizers send out recordings to their mailing list.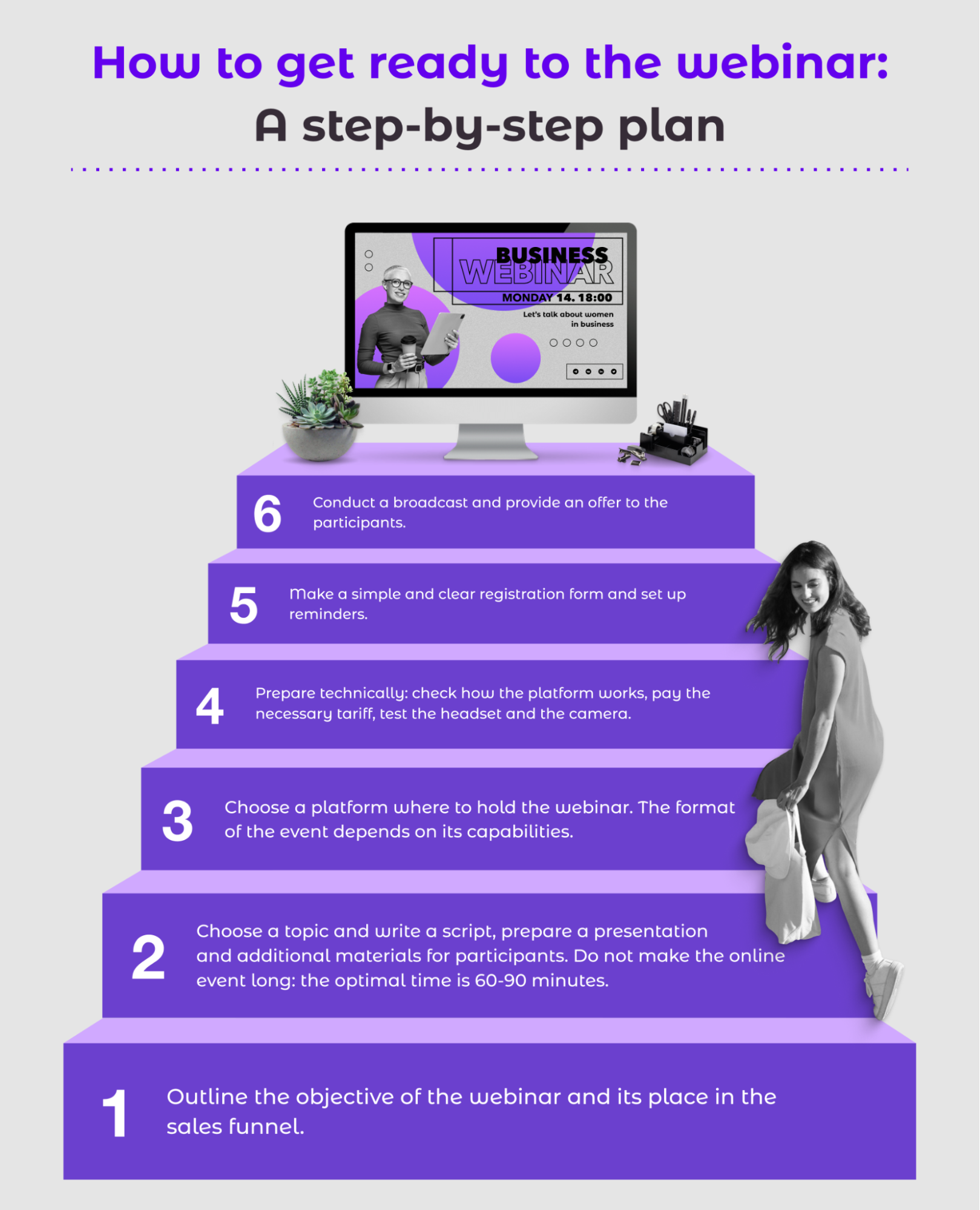 How to record a webinar: Many platforms have a built-in feature. Another option is to use third-party applications to record the screen and audio.
How to draw attention to a webinar
How to tell your audience about the online event:
Post information about the webinar on the brand's social networks and partners.
Publish the news on the website.
Run targeted and/or contextual advertising.
Buy a post about the webinar (or repost) on blogs or bloggers.
Do an email newsletter to your contact base, or in messengers.
Spread the word about your webinar in the media.
Webinar platforms: paid and free webinars
Webinars have long been used in marketing and other areas, so there are enough paid and free services for online events on the market. Let's talk about some of them.
One of the most popular and well-known programs for online meetings is also used for conducting webinars. It features recording of the session, presentation and screen sharing, as well as a chat function.
The free plan is limited to 100 participants and 40 minutes, after which you need to recreate the online conference. The highest paid plan allows up to 1000 participants and 30 hours of usage, along with cloud storage.
Now, the platform has a separate service called ZOOM webinar, which offers interactive polls and quizzes. This service is available for a fee.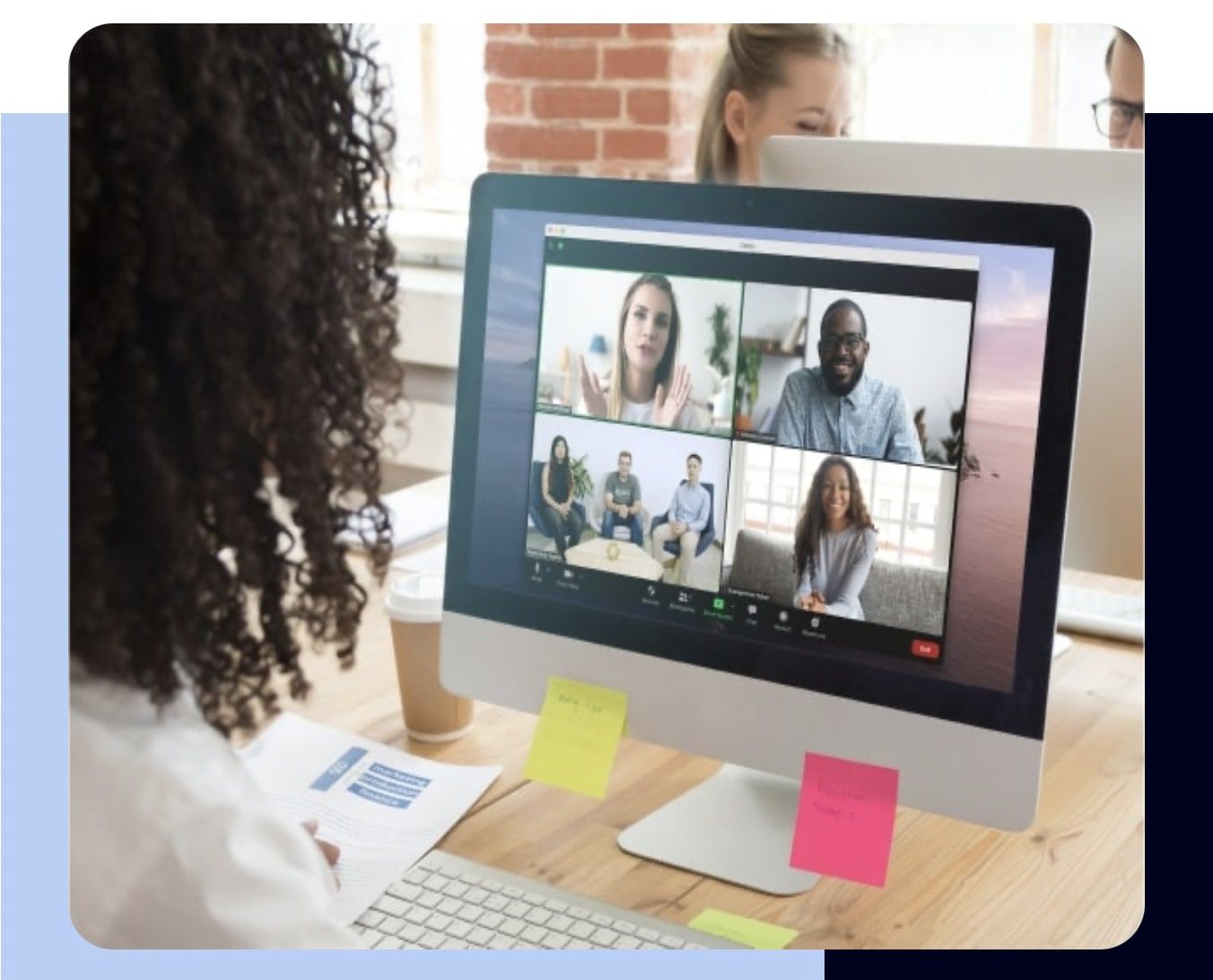 Google Meet is a simple unified service for online meetings with fast event creation and the ability to plan and integrate with your calendar. A webinar link can be generated with a single click. In the free version, up to 100 people can participate in an online meeting with a time limit of 60 minutes. Paid subscriptions increase the time limit to 24 hours, and up to 500 participants can attend the webinar.
Recording a webinar is only possible from a computer with a Google Workspace subscription. Additional bonuses include noise cancellation features on certain devices.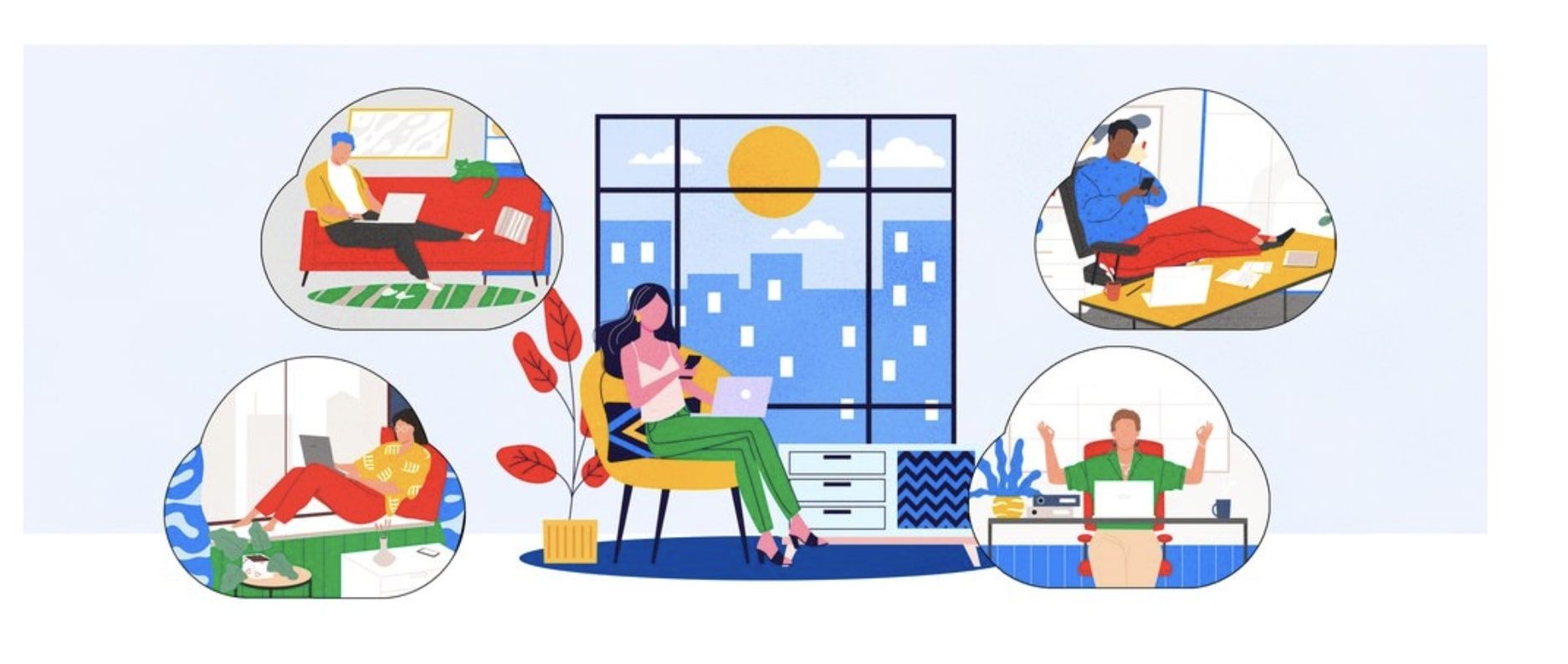 Live streams on YouTube are always free, but they lack the specialized webinar features such as polls and quizzes. However, they offer advantages such as unlimited participants, automatic recording that can be made private, screen sharing, and a chat function.
One downside is that verification is required before starting a live stream, so it is advisable to plan the webinar on YouTube in advance.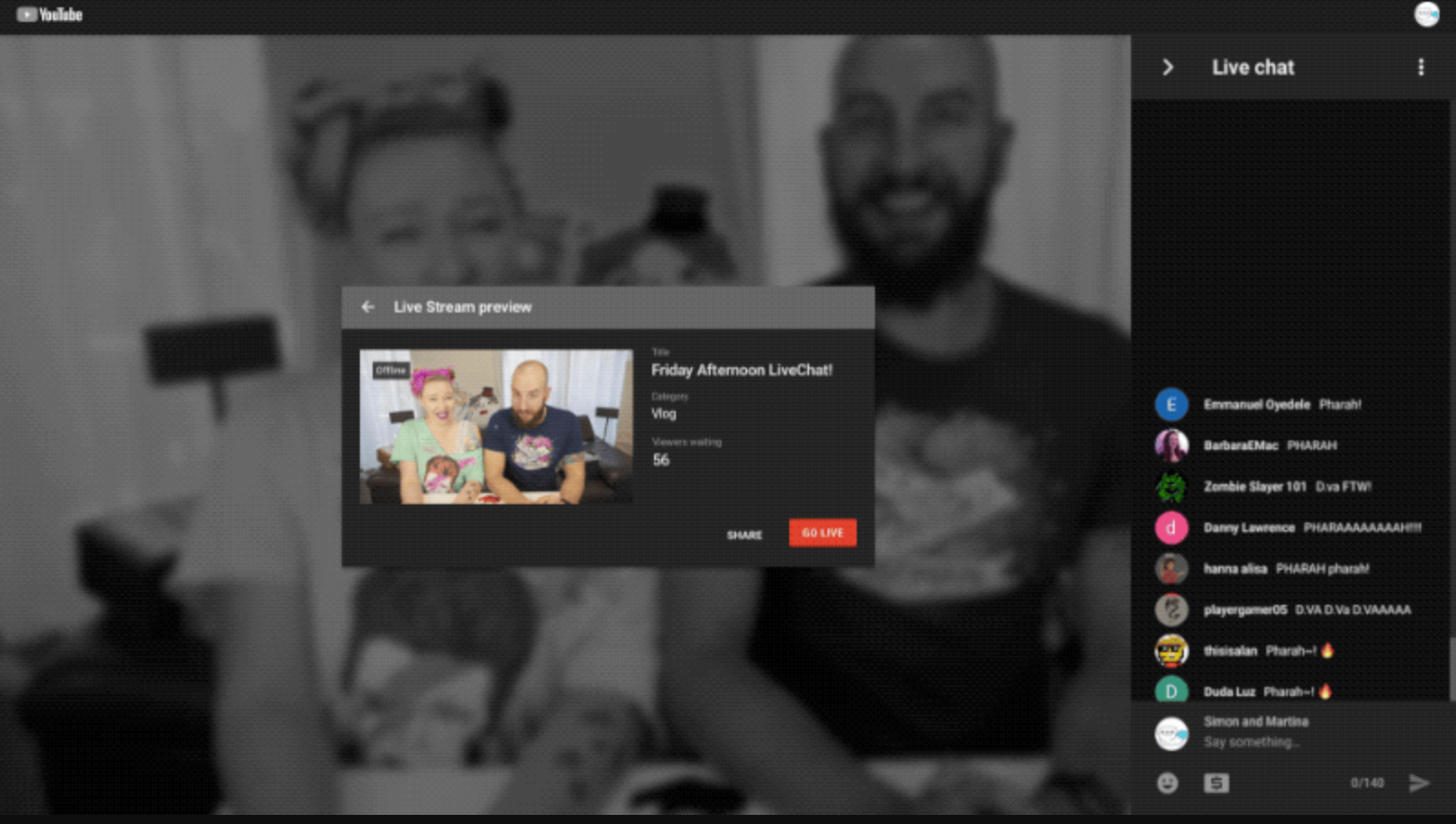 GoTo is a leading platform for webinars and online meetings, offering a comprehensive set of features for seamless virtual collaboration. With GoToWebinar, users can easily schedule, host, and manage interactive webinars. It provides features such as customizable registration forms, engaging audience interaction tools like polls, surveys, and Q&A sessions, and robust analytics for tracking webinar performance. GoToMeeting offers powerful online meeting capabilities, including HD video conferencing, screen sharing, and collaborative tools like whiteboarding and file sharing. With its user-friendly interface and reliable performance, GoTo provides effective solutions for engaging webinars and productive online meetings.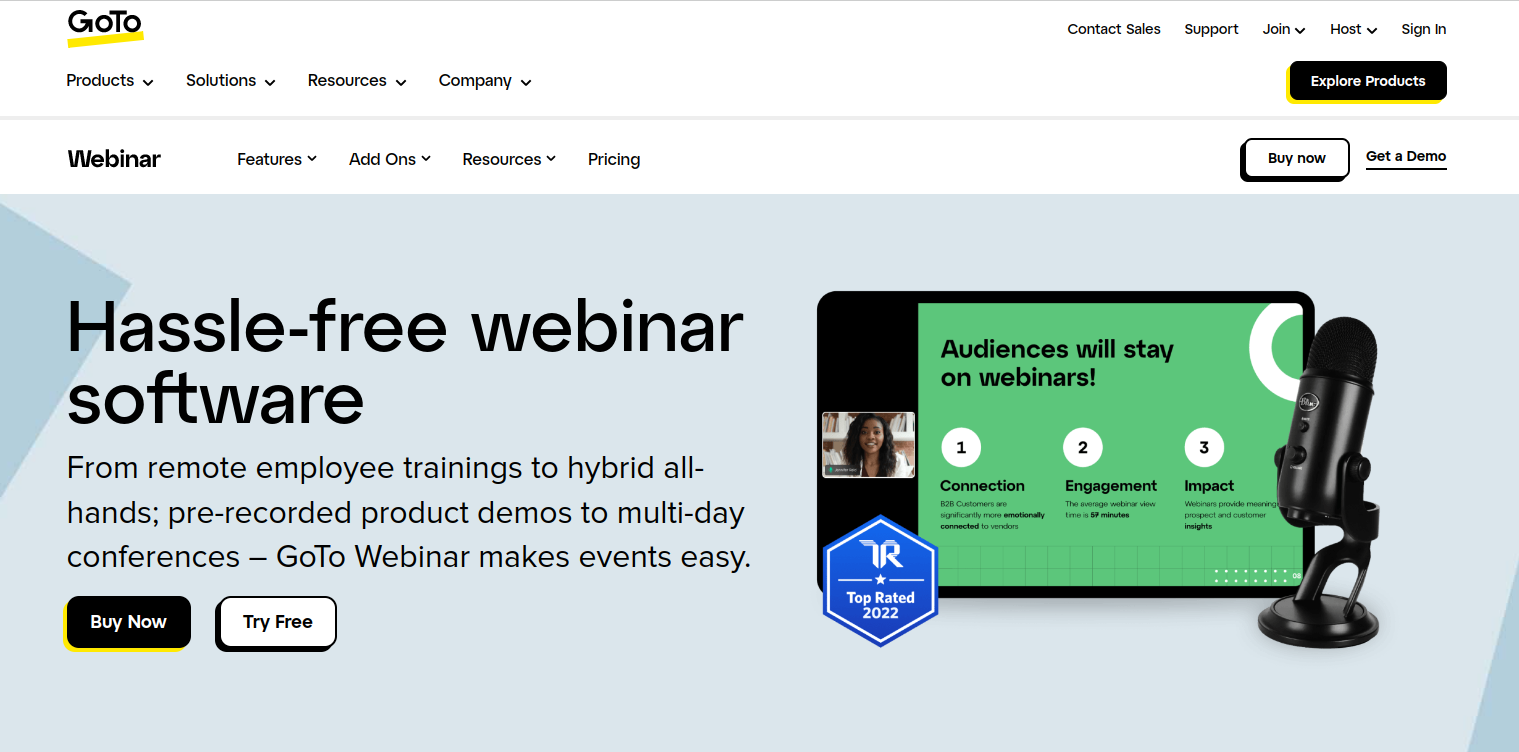 Webex Events is a feature-rich platform designed for hosting large-scale webinars and virtual events. It offers a wide range of interactive features, including customizable registration pages, audience engagement tools like polls, surveys, and Q&A sessions, and the ability to host events with up to tens of thousands of participants. Webex Events also provides robust content sharing capabilities, such as screen sharing, document sharing, and breakout rooms for interactive sessions. With its reliable performance and integration with other Cisco Webex tools, Webex Events offers a comprehensive solution for impactful and engaging online events.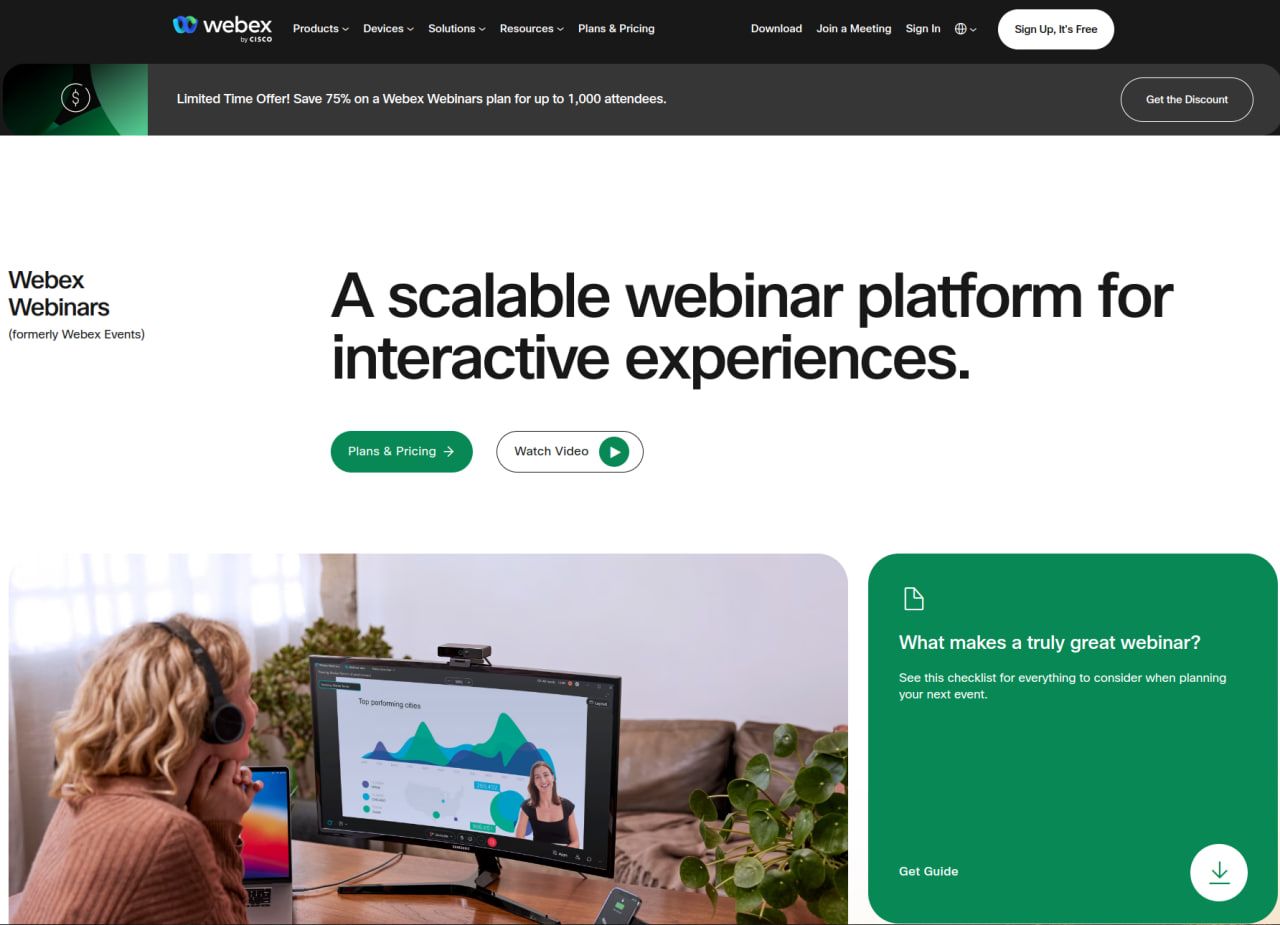 Summary
Webinar is an online event with one or more speakers. Participants react to the speaker's presentation only with messages in the chat, less often they get access to the broadcast. The webinar window has features to add a presentation, screen sharing. Some platforms add interactivity through polls and quizzes.
Through webinars, brands expand their audience, attract new customers, and present their products and services. To prepare a webinar, you need to write a script, choose a platform and check its technical features. It is important to hold an online event with a moderator who will monitor the sound, the work of the platform, and help participants while the speaker continues the lecture.
When creating a webinar, you should at once think about its promotion through social networks, website, media, targeted or contextual advertising, and mailings.
You might be interested in: