What are Webhooks
Date: 2022-07-21 | Time of reading: 4 minutes (797 words)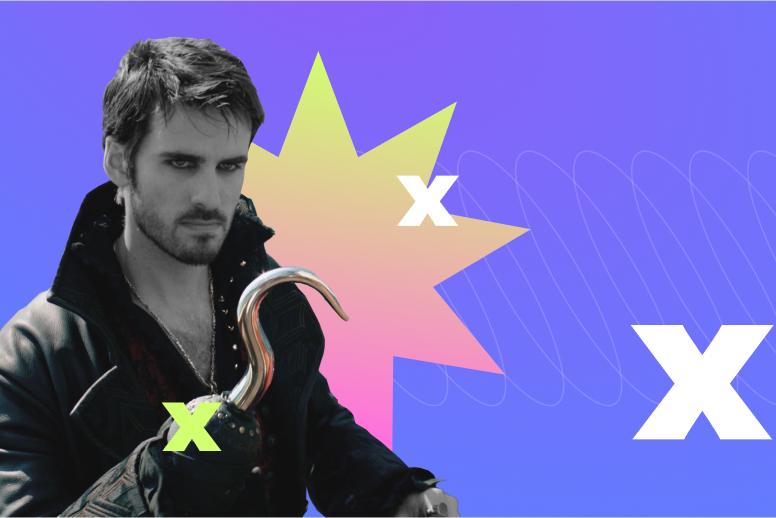 The human body knows exactly when to eat or sleep. We don't have to ask ourselves every time, «Are you hungry?». A signal received at the right time, without prior request. Webhooks work in the same way. Let's look into the subject: what it is and what advantages it brings.
Webhook is the easiest way to communicate
The technology consists in sending system notifications to a specific URL in real time, as soon as the expected event has occurred. There is no need to regularly request a report on the state of the system. This is how APIs work. WebHooks will make themselves known if something happens.
Let's consider some examples. Often after a meeting with friends, we ask them to report back as soon as they get home. We ask because we care about them. What's next? Your friends get home and text you, as promised. Your request in the language of technology is a command. The moment when friends get home is an expected event. Your phone to which messages are delivered is a unique URL that ensures the privacy of correspondence.
Bank cards work in a similar way. For example, you are waiting for a salary. To know about account replenishment, you can set up notifications about transactions in the mobile application. This is how the command is set. Now the system will automatically notify you of any changes in the bank account. The system will send an event notification to a unique URL — phone number, email or push.
Webhooks are needed to exchange event data between independent systems. They are used in data management services, when setting up automatic debiting of money for the services provided. When funds are debited from the account automatically, the client needs a receipt confirming the payment. For this, a banking service and a webhook programmed for activity at the time of debiting are used. Thus, the client will automatically receive all checks.
Why webhooks are used
Here are some reasons why businesses should use webhooks:
Work efficiently with data.
Easy automation.
Consolidation of independent systems.
Any business collects and processes data. Often the results are used in several applications at the same time. The question is how to deliver them there without confusing algorithms and loss of information. In that case, webhooks are necessary. There are many other tools that work with events, but only webhooks send information to external systems as soon as the trigger fires. Think about bank notifications: you set them up once, and you no longer have to request information - the system itself will notify you of all changes.
Managers working with Big Data will highly appreciate this tool, because instant access to the necessary information is often the key to success. The efficiency of work is also increased by the fact that the specialist gets rid of the need to manually check the status of the system each time.
Automation of routine processes is elementary with webhooks. They especially help in data management and data transport processes. The user sets up the command, defines the target event, and specifies the action to follow. The webhook will automatically transfer the necessary information online to the specified URL. Close control and manual control will be a thing of the past.
Imagine a situation where you want to set up user alerts that are sent every time a purchase is made. Automating the described process is fast if you connect webhooks to this.
Webhooks build a direct connection between applications, thereby achieving specificity and accuracy. It's not necessary to combine several code elements in order to unite the data system. It's much simpler than the API. At the same time, all information is secure and under full control.
Action Hooks in Altcraft Platform
Advanced marketers have long appreciated webhooks: they make marketing easier, more accurate, and more effective. Optimization in the field of work processes is achieved, and the quality of data management is improved. Modern CDP has long provided users with this tool for work.
For example, Altcraft Platform developed Action Hooks. It is a tool that sends notifications to external systems when an event is recorded in the platform. This includes system actions such as message delivery, profile import, triggered customer actions seen by pixels on your website or app.
Events are recorded in all connected databases or in a particular one. Captured events are sent in one batch in JSON format over HTTP or sent to the broker's queue asynchronously. As you have already noticed, the described technology provides unlimited possibilities for integration. Improve your marketing — connect external BI, DMP and CRM and other tools.
You might be interested in: