Influencer Marketing: How to Build Your Strategy
Date: 2021-08-27 | Time of reading: 9 minutes (1683 words)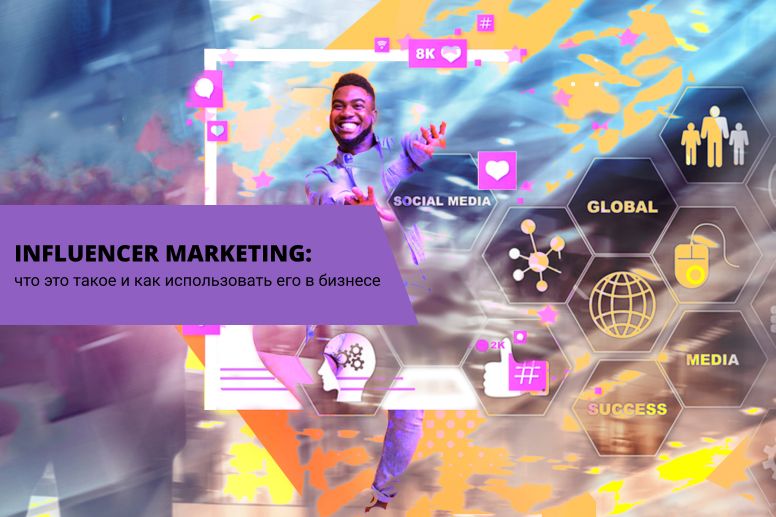 Influencer marketing is on the rise. From 2016 to 2020, investment in this type of marketing increased from $1.7 billion to $9.7 billion. Such brand trust proves that influencer promotion works. Let's try to figure out what influencer marketing is and how to build a strategy for working with influencers and track the result correctly.
What is Influencer Marketing
Influencer Marketing is promoting products or services through opinion leaders, or influencers. An influencer is not only a celebrity but also a blogger, an expert in his field, who runs social media. You don't need to have a million followers to become an influencer.
The effectiveness of influencer marketing does not depend on the number of subscribersю The engagement of the audience in the influencer's content — that's what matters. Now people trust small bloggers whose audience does not exceed 3000 subscribers, more than large ones. Why? There are no strangers and you can feel free.
By audience size, influencers are divided into several groups:
nano-influencers — 1,000 followers or less;
micro-influencers — 1,000 – 100,000 followers;
macro-influencers — 100,000 – 1 million followers;
mega-influencers — more than 1 million followers.
The difference between influencer marketing and direct advertising in a native way. Product promotion doesn't look like advertising. From the point of view of the subscriber, a blogger is just a friend who recommends what he likes: products, places, entertainment. Advertising becomes part of the content, and the audience perceives it loyally. The influencer knows his audience well — he knows what topics subscribers like, so his account is a ready-made channel for communication and promotion on social media.
Influencer Marketing Campaign Types
Direct recommendation is a call to follow a link or take a desired action.
Review is a detailed description of your product, or several products along with yours to make it look more natural.
Product placement is a technique where the brand is mentioned natively in a frame. Bloggers took this technique from the cinema industry. Remember what brand of sneakers Marty McFly wore in the second part of the trilogy? That's right, it was Nike!
Unboxing is a format when an influencer receives a product from you to test it out in front of his audience.
Giveaway — contests on Instagram. You supply bloggers with your product or service and he promises to give this present to the followers who subscribe to his sponsors.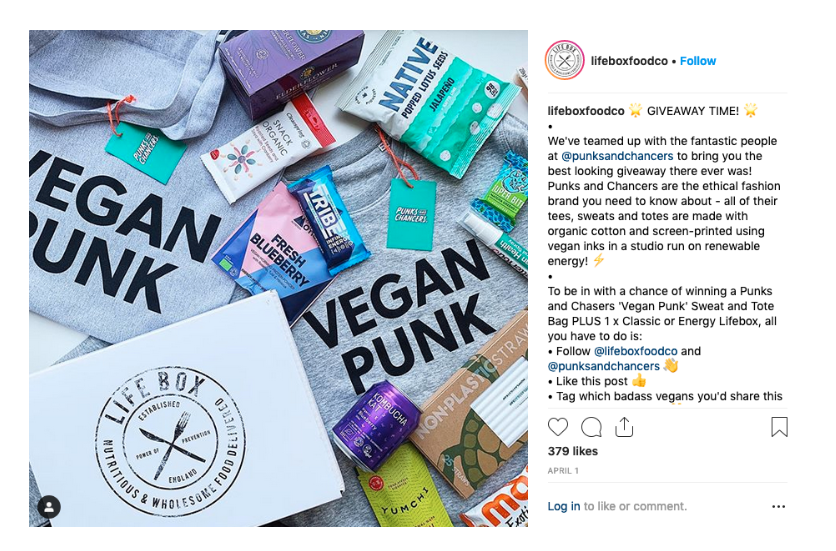 Lifebox Food and Punks and Chancers use giveaways on Instagram
Influencer Marketing Strategy
Influencer promotion is a type of social media marketing, and proper marketing is impossible without a strategy. You can't just pick the most popular blogger and invite him to promote your brand. Even if an influencer has a million followers, the return will be minimal if his audience does not suit you. To start social media promotion through influencers, find the influencers in your niche, set the budget and goals of your campaign.
1. Find influencers and decide on the payment
It is easy to find a blogger with a suitable audience if you deal, for example, with beauty topics. For complex technical products, you will have to spend more time searching.
Three ways to find an influencer in your niche:
Use special services. Look for bloggers on the topic you need through paid platforms: Epicstars, GetBlogger, LabelUp, Adlab.io, Easyprbot, Efir.io, trendHERO. These tools provide topics, account statistics, and ad prices.
Blogger agencies. For example, Feedstars, Blogger Brand can help you select the influencer that suits you, but you'll have to pay a commission for the service.
Search yourself in thematic communities and specialized media or in the list of speakers at conferences. It is not the fastest option, but cheap.
The advantage of cooperation with influencers is the ability to work on a barter basis. Usually, micro-influencers with a small number of subscribers agree to such conditions.
Check influencers
Not all bloggers are really popular. In fact, their audience may not be real.
Social media promotion is also a "dark" method that creates the appearance of success and misleads advertisers: bot followers, fake likes, bought comments. The platforms try to struggle with cheating, but it's not always effective. That's why before collaborating with an influencer, you should check it yourself.
Boost subscribers, likes and comments
There are 10 thousand subscribers, but only 20 likes on the post. Looks suspicious, doesn't it? Perhaps most account followers are bots. A lot of inane comments — "awesome content", "nice", and just emoji are also signs of cheating. How to check if you are looking at the account that employs bots? Use Panda Rank, LiveDune, Hype Auditor, FakeLikeInfo and other services.
The normal engagement rate is 8-10%. When the indicator is lower, subscribers are not interested in the content. If the percentage is higher, it's time to suspect cheating. The exception is peak situational moments of popularity growth.
For example, before the participation of the Italian group Måneskin in Eurovision 2021, there were no more than 3 thousand comments on the posts in their account. During the competition, the number increased to 10 thousand. On the publication with the winning award, subscribers left a record 27 thousand comments.
2. Assess the risks of working with bloggers
Influencers are non-professional advertisers. Some of them do not even understand what social media marketing is. In most cases, the audience liked their content because it appeared at the right time. Not everyone is good at advertising. What could go wrong?
Just because an influencer's content is successful doesn't mean the ads for your brand will be the same. Before offering, find previous advertisers and ask them for feedback on working with the blogger, see other ads that were made by this blogger. Ask yourself if you are satisfied with its quality.
How to avoid mistakes? Set a clear task and agree on the approval of advertising before publication, provide additional materials and examples. But don't write a detailed script. Let the blogger do his things. His audience subscribed to his content. If he goes along with the script, like a puppet, the followers will notice it. They are unlikely to be happy.
3. Set your budget and stick to it
Some influencers can ask for a payment over your budget. In this case, offer barter plus payment or percentage of sales. But don't overestimate the influencer. Expensive is not always good. Remember, sometimes several micro-influencers are better than one macro-influencer.
One ad integration with a very famous blogger will have a short-term effect — people look and forget. With several bloggers, you can test different ad formats and create the effect of your brand's presence everywhere. That's how RICHE did this on Instagram.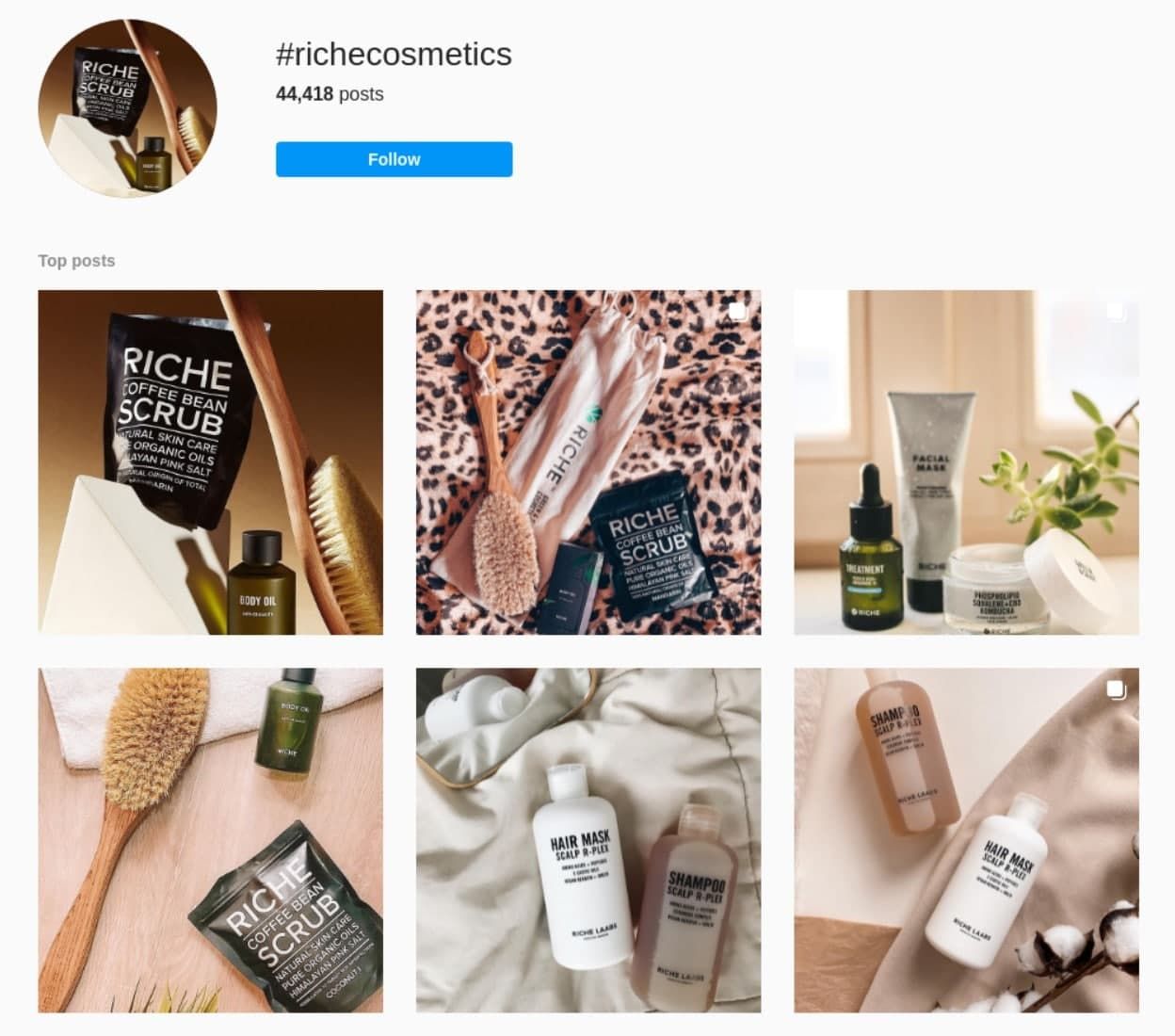 RICHE advertising campaign on Instagram
How much does social media influencer marketing cost?
The unspoken industry rule is $100 per 10,000 followers
Another way is to count based on actual engagement: likes, comments, shares. Influencers that follow this pricing model charge $250 to $750 per 1000 engagement, on average.
Of course, any division is conditional, and the real price may differ from the general rules.
4. Set promotion goals
Promotion is a process that should always start with goals. Why do you need Influencers? What kind of result do you expect from them?
Possible options for the goals of influencer marketing:
Brand awareness — more people will know about your product and not confuse it with another.
More sales — increasing in units sold during the campaign.
Increasing brand loyalty — the number of people who trust your brand speak positively about it.
Engaging your audience in your content. A blogger can advertise not a product, but your resources and useful guides and other materials, which will later lead to a purchase.
Increasing the number of subscribers in your social media accounts.
5. Track influencer campaigns
Assessing the effectiveness of influencer marketing depends on your goal.
How to evaluate sales:
Give a unique promotional code to an influencer. This way, you will find out how many purchases his audience made.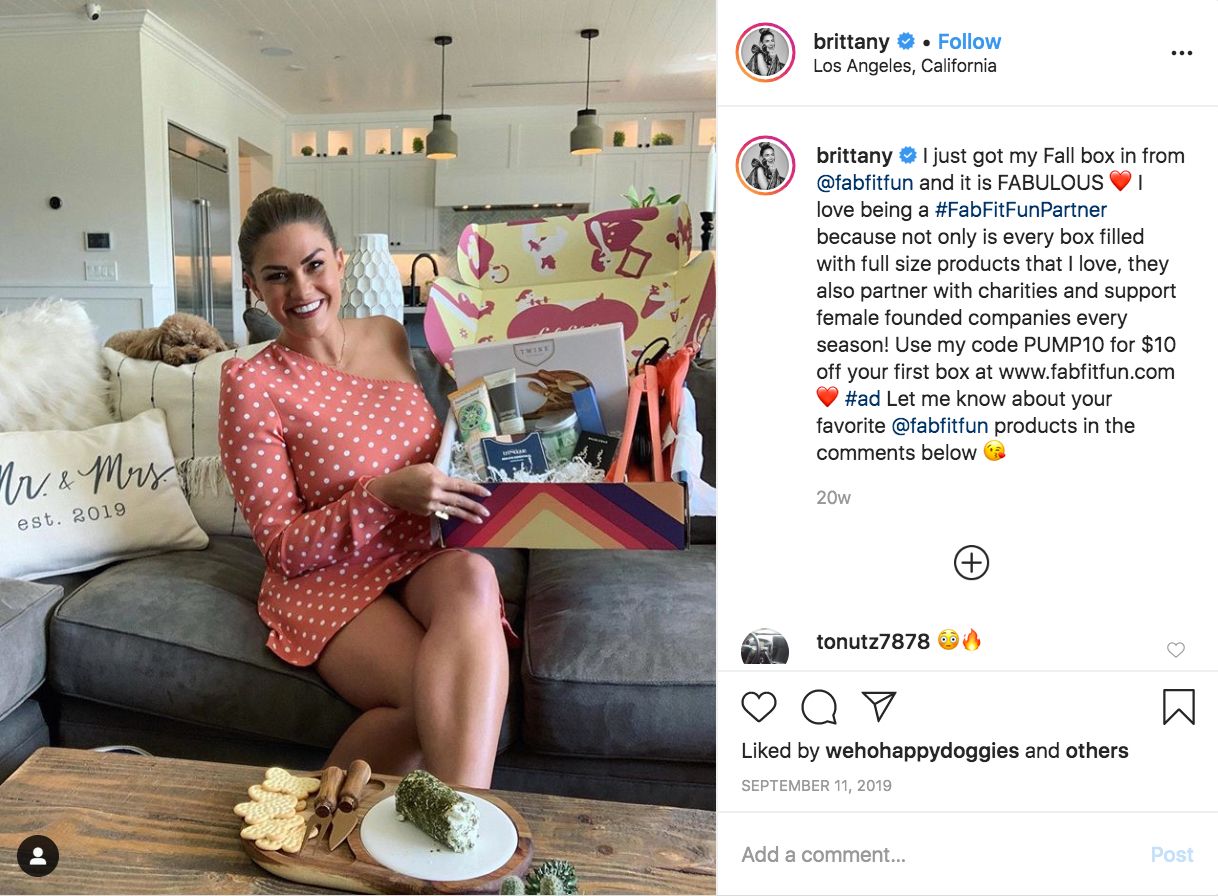 Use UTM in the link to track not only the fact of the sale but also the movement along the conversion funnel: from clicking on the blogger's link to actions in the cart of the online store. Such an analytics tool as Google Analytics will help you.
Ask the influences for statistics, but you need to be sure of his honesty.
How to track results on other goals:
Brand awareness can be measured by the number of searches in search engines for your brand, such as Google Trends. Compare results before, during and after the campaign.
If it comes to track brand loyalty, you should measure the number and tone of comments on your publications and the blogger's post, or compare the ratio of likes and dislikes on YouTube.
Audience engagement and retention is counted by the change in the number of likes, reposts and content shares during the campaign. For videos on Youtube, you can check how many people keep watching the video at the moment of advertising. If there is no fall, the audience accepts the advertisement positively.
If you want to know how the number of subscribers is changing in your accounts, calculate the dynamics before and after the campaign and estimate how much you spent to get a customer.
Conclusion
Influencer Marketing is an effective tool for brand promotion, but it is not a magic pill. The blogger does not give a guarantee of the result and may get out of your control, for example, to advertise not in the way you expect or even damage the company's reputation. Therefore, preparation is important — build a strategy, study the statistics and reputation of the influencer. Remember, you are going to make that person the face of your brand for the duration of the campaign.
You might be interested in: