5 Alternative Tools to Third-Party Cookies
Date: 2023-03-16 | Time of reading: 4 minutes (885 words)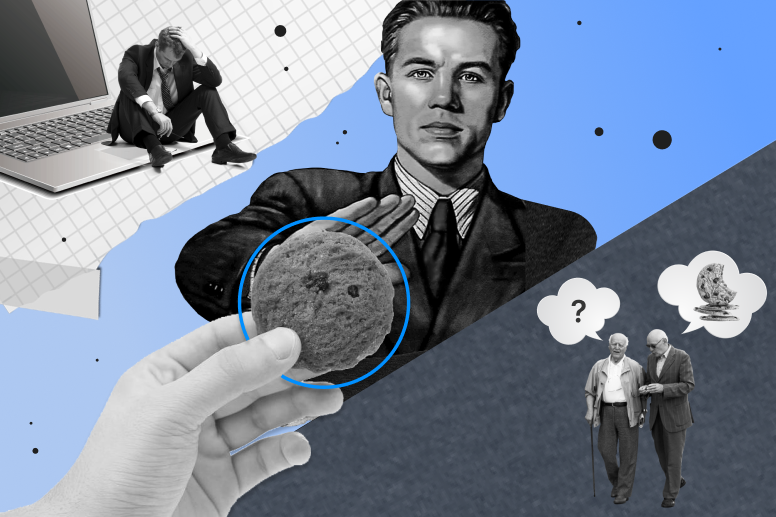 Just a few years ago, every marketer relied heavily on third-party data, or cookies from external sources. However, Google's recent decision to cease collecting this information has left marketers searching for new ways to work with customer data. Although they have another year to prepare, 54% of respondents claim to have already taken steps in this direction. According to 85% of those surveyed, their work's effectiveness is directly dependent on cookies, while 77% say that Google's decision has negatively impacted marketing business processes.
What can replace third-party cookies? 
A recent survey of marketers aimed to identify viable alternatives to third-party cookies. The results showed that the most popular alternatives were targeted social media advertising (mentioned by 55% of respondents) and direct user data collection (54%). Google Topics API was also a popular choice, mentioned by 52% of those surveyed, while 36% saw potential in contextual advertising and universal identifiers.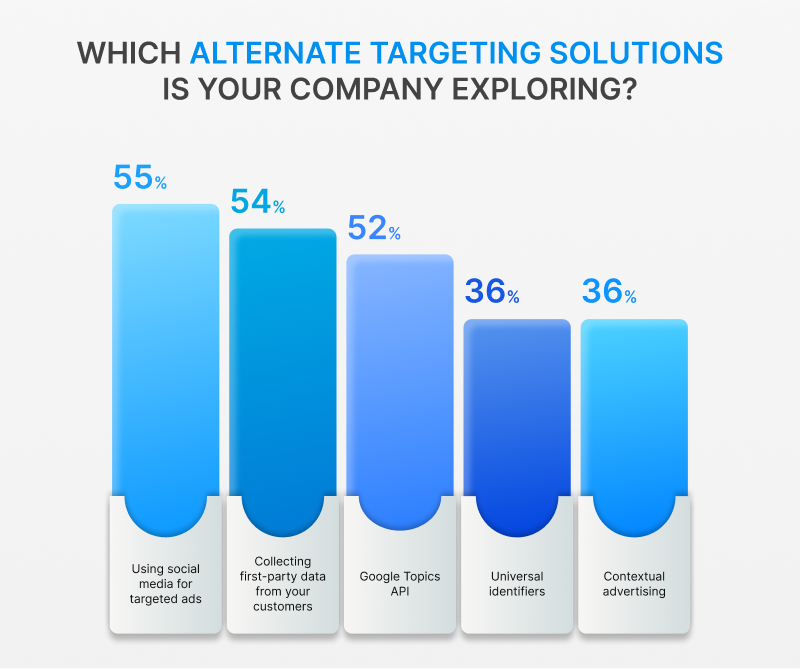 Let's take a closer look at each alternative.
Social media targeting
Love it or hate it, social media platforms offer marketers a powerful set of tools for targeted advertising. Gen Z and millennial consumers, in particular, are highly likely to make purchases through social media, which extends the platforms' influence beyond just communication to sales.
During the period between September and November 2022, 33% of social media users made at least one purchase based on influencer recommendations. Of these users, 28% placed and paid for their order, without ever leaving the social media site, and 22% engaged with brand representatives via the platform.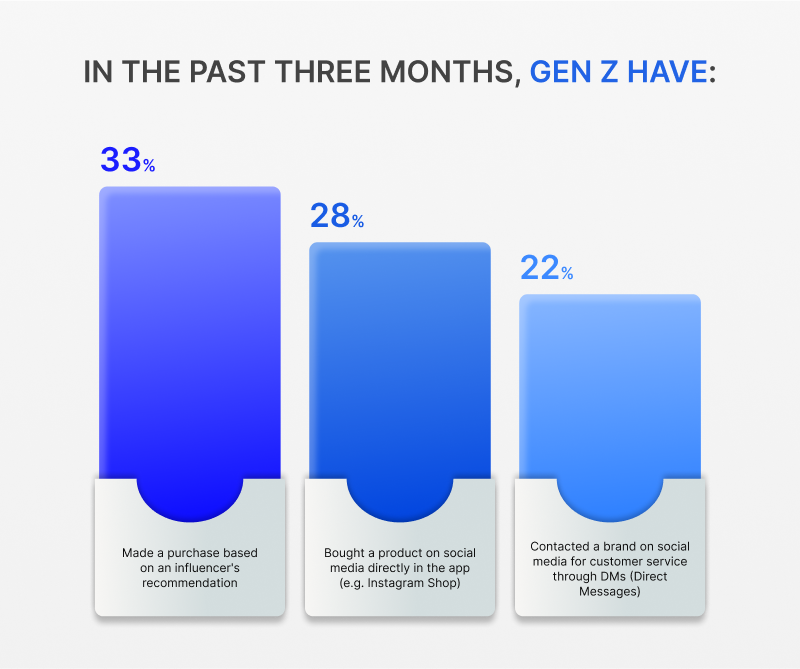 Gathering first-party information
The company gathers users' personal data via its official website, surveys, email, SMS, and CRM systems. This information is utilized to develop the business and tailor offers to individual customers. Some marketers still lack knowledge of their customers' demographic information, making the use of user data especially valuable to them.
Google Topics API
This is a service that tracks which resources users visit when searching for information on a specific query. Although it is not yet widely used, marketers are beginning to consider it a promising alternative to cookies.
How does it work? For example, if someone frequently visits sports streaming websites, Google algorithms will offer that person as an audience for sports-related ads. The user's privacy is maintained at a high level, and advertisers cannot know which specific pages the person visited. Additionally, users can edit their list of interests in the settings.
Universal identifiers
These are unique IDs assigned to website visitors, which marketers use to distinguish between individuals on websites. They are a close alternative to third-party cookies, as they have a lot in common in the way they work. However, universal identifiers have several advantages:
Users can be tracked simultaneously across multiple devices, improving the customer experience and eliminating the risk of data loss.
Duplicate entries are automatically removed, resulting in a higher quality sample.
Personal data collected through this method is suitable for targeting while ensuring privacy.
Contextual advertising
Contextual advertising is a different approach compared to the methods described above, as it allows the placement of the right advertisement at the right time and in the right place, without relying on obtaining user data for targeting. Instead, contextual advertising takes into account the current content on the website or platform where the advertisement will be placed.
For instance, an advertisement for headphones can be displayed in the feed of a music blog, where it is relevant to the content. With contextual advertising, advertisers prioritize the context in which the advertisement will be displayed, rather than relying on past user behavior or personal data.
Why marketing budgets are growing
After the abolition of third-party cookies, marketers had to urgently change their working strategies. On the one hand, there was an incentive to master new targeting methods, and on the other hand, there was a need to ensure the security of user data.
The requirements for preserving customer data confidentiality have become stricter worldwide. This is mainly what led to the increase in marketing budgets. 71% of marketers claim that marketing expenses have increased.
But not everything is so bad. Of course, businesses will have to allocate additional resources to find a reliable alternative to cookies and to retest and find effective ways to achieve their goals and objectives. However, those who go down this path have every chance of improving familiar business processes.
30% of marketers claim that these events have been beneficial to their business and have had a positive impact on the quality of marketing in their companies.
Future of data privacy: what to expect
The work of marketers is becoming more difficult as they have to adapt to constantly changing rules for collecting and using personal information about customers. On a legislative level, the policy on data privacy is becoming stricter, and users themselves are questioning how their personal information is being used.
Currently, it is unclear what standards companies will have to work with in the near future. Due to this, many firms are allocating a budget for research and seeking new solutions. The first step is to find alternatives to third-party cookies. Ultimately, those who are adaptive in the dynamically evolving world will win.
You might be interested in: