Marketing Automation for Online Education
Date: 2022-05-26 | Time of reading: 9 minutes (1699 words)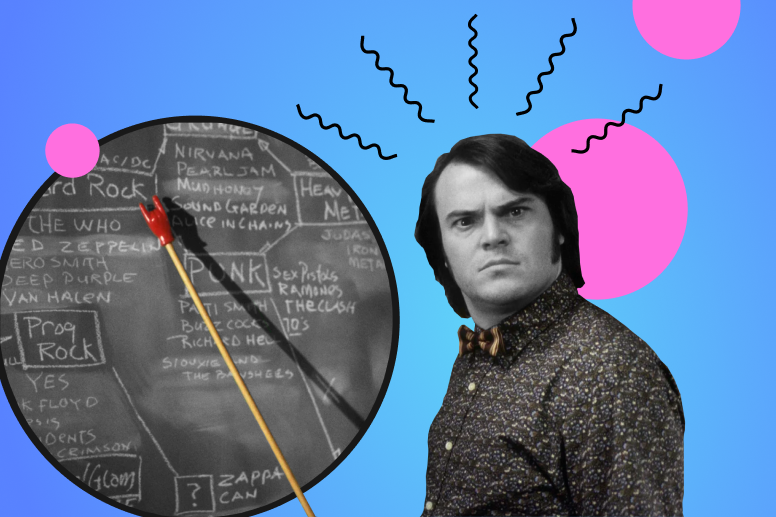 The Internet has given marketers a variety of tools to attract new customers and retain old ones. One of the most powerful among them is marketing automation software. The advent of CDP has brought the work with client data to a new level. Of course, this cannot but affect the fast-evolving industry of EdTech.
In this post, we will explain why the educational industry needs marketing automation. We will also share with you five effective automation strategies in this industry.
Why the Education Sector Needs Marketing Automation
The EdTech industry saw explosive growth during the COVID-19 pandemic. In 2019, EdTech investment amounted to $18.7 billion worldwide. In 2020, they almost doubled and reached $36.4 billion. In 2021, this sector strengthened its position. People from all over the world appreciated the convenience of online learning. After all, even under lockdown conditions, they still had the opportunity to take interesting courses, master popular professions and improve their skills.
Let's take a look at statistics. Sitecore collected the following data on the benefits of marketing automation in business:
36% of marketers have time for meaningful and interesting projects;
sales productivity increases by 14.5%;
the number of qualified leads increases by 451%;
subscribers open triggered emails 70.5% more often than routine newsletters;
63% of companies outperform competitors due to marketing automation.
The point is, online education services also need marketing automation. A single platform will provide the education technology industry with the following benefits:
attraction of new clients;
consolidation of data on prospects and existing students from all channels, which will allow you to segment the client database into audiences for targeting;
personalized offerings;
generation of quality leads;
improvement of training formats;
advanced analytics to evaluate results.
Five Marketing Automation Strategies for Education
Here are five marketing automation strategies for the education technology industry.
1. Selling a course
Now people do not need to sign up for courses and go to college at the appointed time to get additional knowledge. Clients can simply choose the topic they are interested in on an online platform they like and listen to lectures when and where it is convenient. It doesn't matter if you're sitting at home, walking in the park, or just having a coffee break at work.
So how do you get people to buy? Let's say a visitor gets interested in a course and leaves his contacts for more information. What is your move? Send him a course description and give him the first lesson for free. In this way, a potential student will quickly understand whether he wants to become your client or not. One introductory lecture will not bring losses, but it will attract only interested people.
Such a scenario is easy to implement through the CDP Altcraft Platform. It will make it easier for you to work with clients, because you no longer have to send emails manually — the platform will do everything for you. By the way, more complex automation chains also can be implemented in Altcraft Platform.
Scenario «Selling a course»
2. Selling a webinar
Professionals do not always need to take a whole 3-month course to improve their skills. They often look for one quality webinar that contains not empty chatter, but the maximum amount of useful information. In this case, lecturers need to hold a really productive event so that listeners want to return to the educational platform.
Your task is to take clients from the application for the webinar to the webinar itself. Up to 1,000 people can be in a virtual classroom at the same time. Sometimes even more. Are you really going to send each of them an individual message manually? Unlikely. Well, this is where marketing automation comes in handy again.
You can automate the process of sending emails to remind participants of the upcoming event. Just set up a regular campaign. This way you will forget about the routine and your clients will not forget about the webinar.

Scenario «Selling a webinar»
3. Signing up for an online intensive course + cross-selling
The goal of the free intensive course is the same as the introductory lecture — to encourage the client to buy the course. However, while a lecture is just a small piece of the whole material, an online intensive is a complete immersion of a person in a topic. Students know in advance how the training will take place and determine whether this format suits them or not. During an intensive course, students usually complete practical tasks to consolidate their knowledge, and this is another advantage of the course.
You should accompany your potential client throughout the intensive course. For example, send him a schedule, notify him of lessons and remind him when a period of study is over. All this will highlight the positive aspects of your educational platform. The student will think: "If they take such good care of me during the brief course, then what awaits me during the full one?"
Help customers make a choice in favor of education. For example, give students promo codes and discounts after completing an intensive course. You can also ask students to take a survey to gauge their satisfaction with the event. Don't forget that it's important to take both positive and negative feedback into account.
In Altcraft Platform, you do not have to use third-party services to create surveys. We have our own built-in service. This tool is called Forms. The form builder is intuitive, so you can create surveys, questionnaires and tests even without professional knowledge.
The student may not enroll in the course after the free training, but he can tell you about the topics of interest in the survey. In this case, do not let him forget about you and regularly send useful materials. We will discuss this strategy in the next paragraph.

Scenario «Signing up for an online intensive course + cross-selling»
4. Useful newsletters from your educational platform
Today you will not interest people in your product by imposing it. However, marketers and sellers have found a way out.
You've probably heard the word "warming up" on social media more than once. For example, warm up your leads, warm up your cold audience, etc. Usually this method is used by bloggers with an already gained loyal audience. They warm up their subscribers by gently, without being intrusive, telling them about a product or service for some time.
Let's take an example. Jane runs a lifestyle blog. Her posts are read by several thousand people. One of the her hobbies is dancing. She dances for herself. Jane regularly tells her audience about her favorite hobby and shows rehearsals from the studio. Christina, who works as a trainer, notices Jane. She plans to start a personal stretching course, so she offers Jane access to the course for free in exchange for Jane showing her progress to the public. The options for the contract can be different. The point is that Jane, without changing her communication style, will tell subscribers about the classes in a way that encourages them to buy the course.
Useful newsletters work the same way. You don't need to offer discounts in every email, give promotional codes or sell two webinars for the price of one. Send messages with valuable information without a hint of a sale. Subscribers will read those emails with interest and when you offer to buy an educational product, they will be ready.

Scenario «Useful newsletters from your educational platform»
5. Communication in messaging apps
The messaging app is a useful tool for working with clients. The functionality of these apps is not limited to direct sales, announcements of new products and notifications of long-awaited promotions. You can send personalized offers to a chat with a potential client or even run a full-fledged course using a chatbot.
For example, a user takes an English test on your site to find out his vocabulary and get the first lesson for free. He leaves contact details (email address and phone number) to get the result and arrange a trial lesson. After that, the user receives an email with the test results. At the same time, he receives a message in the messaging app — he is asked where and when it is convenient for him to discuss a trial lesson.
Nowdays people often receive spam calls, so a message in the messaging app is a real way to get a loyal attitude towards the brand.
Another example. Today many experts have their own trainings. It can be courses on personal growth, copywriting, SMM or in any other field. Now it is not necessary to send lessons by email or ask a person to sign up on the website to listen to lectures in their personal account. It is enough to create a channel in Telegram and teach there. In the channel, you can organize a relaxed atmosphere, open comments and sometimes send off-topic messages. If you want a more strict format, use a chatbot.
In Altcraft Platform, you can connect a Telegram bot and a Telegram group. Create a campaign for your bot and set up the scenario once. After that, students will receive lessons according to the schedule: on the right day and at the right time.

Scenario «Communication in messaging apps»
Conclusion
On the one hand, marketing for online education is gaining momentum. On the other hand, it is difficult for marketers in this industry to stand out from competitors and simultaneously develop an individual approach to clients. That's why, it is important to find a solution that will allow you to quickly and flexibly automate the strategy and communicate with customers without restrictions.
Altcraft Platform can become such a solution for you. Our marketing automation software will replace several marketing tools at once. You can use it to:
set up effective customer data management;
automate communications with customers in different Internet channels and build a customer journey
experiment, analyze the results and find the best solutions in marketing;
protect the personal data of customers in accordance with the requirements of the law.
You might be interested in: