Top Email Marketing Services in 2023
Date: 2023-09-28 | Time of reading: 10 minutes (1807 words)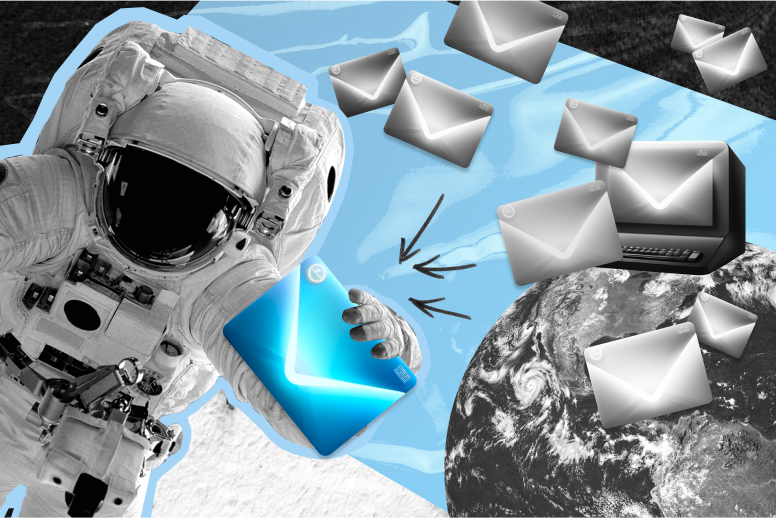 You probably know that email marketing yields positive results for many businesses. However, the challenge lies in the fact that traditional email providers like Gmail and Outlook aren't well-suited for mass email campaigns. So, what do you do if you have a substantial contact list? Email marketing services come to the rescue.
An email marketing service: what's it
An email marketing service is a solution for sending emails to a large number of users simultaneously. Typically, these tools are designed for sending newsletters, promotional campaigns, announcements, and more.
By using an email marketing service, you can reach a wide audience and engage with them at the desired frequency. These services often provide features for analyzing the effectiveness of your email campaigns and offer A/B testing capabilities to improve click-through rates.
Traditional advertising methods such as print ads and direct mail can be cost-effective, but they often lack insight into how consumers respond to your correspondence. Email marketing services can precisely tell you which content resonates with your subscribers. If automation is part of the service, you won't have to manually perform routine tasks, which can enhance lead generation and customer retention efforts.
While personal email accounts (corporate email) work well for small businesses, they can become inefficient as businesses grow. Email marketing services can provide a long-term solution to this challenge, allowing businesses to effectively manage their email communications and campaigns.
When mass mailing is required
If you're still contemplating whether you need an email marketing service, consider analyzing your draft marketing plan: "Are investments in email marketing included in your quarterly/yearly budget?"
If you have budgeted for it, it's undoubtedly time to invest in email marketing services.
Here are several specific scenarios for mass email campaigns that are convenient to send through a specialized service:
Promotional campaigns. If you need to promote a product or service, email campaigns with descriptions of discount offers are ideal for stimulating sales.

Informational newsletters. If you plan to send exclusive content to subscribers, newsletters containing news and updates are an excellent choice.

Product updates. Inform your subscribers about new product lines or improvements to existing products. Use engaging email headers to generate interest and include CTA buttons to boost conversion.

Operational changes. If you've updated business hours, moved to a new office, or revised pricing, it's essential to inform your subscribers.
When sending email campaigns, remember the goal of the campaign, your target audience, choose an effective sending time, personalize the content, and ensure compliance with data protection legislation.
Top 7 email marketing services
HubSpot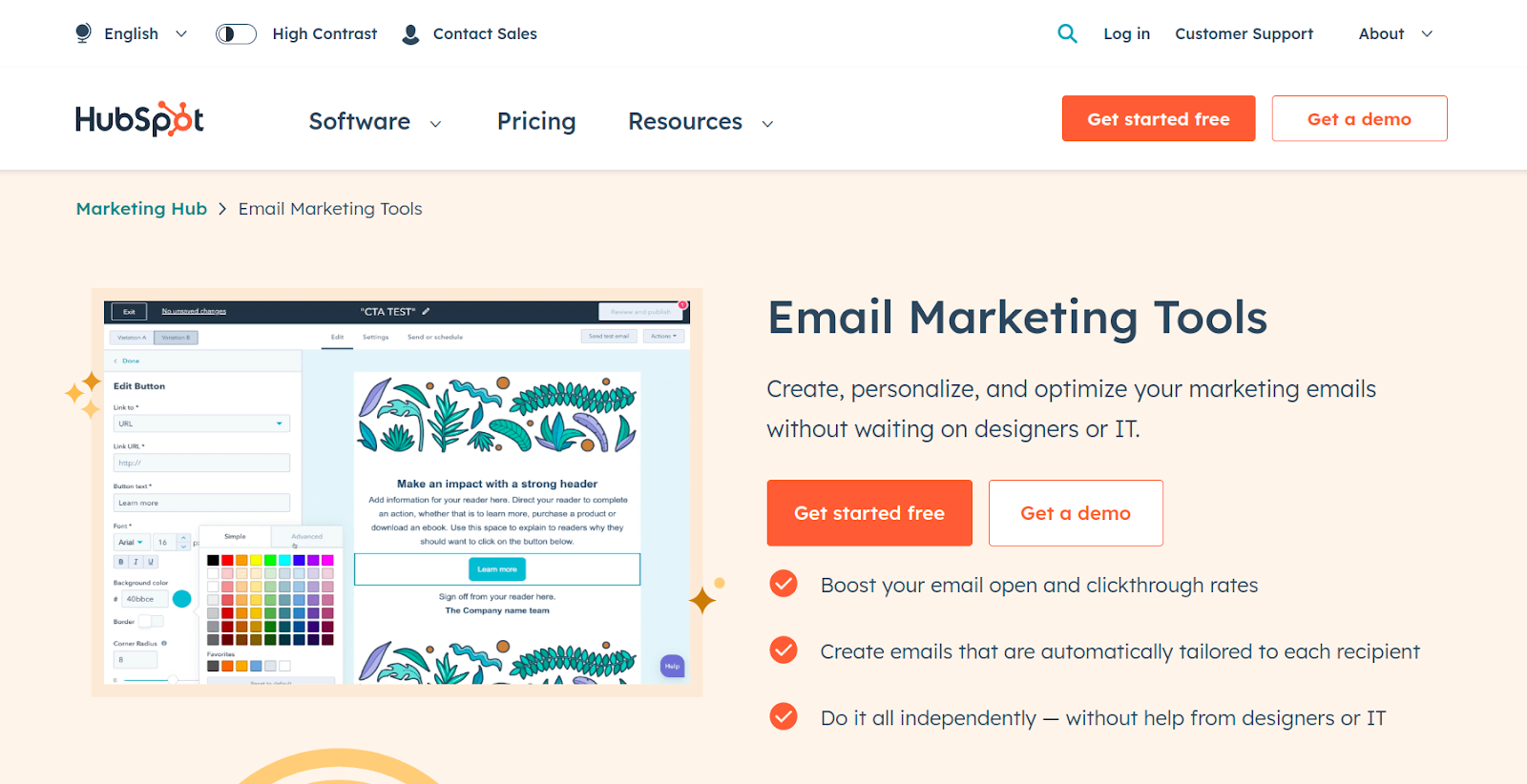 HubSpot allows marketers to create, customize, and optimize emails without needing any programming or design skills. You can send up to 2,000 emails per month, excluding test emails. HubSpot offers a user-friendly interface, a drag-and-drop tool for creating email templates, variables for personalization, and the ability to conduct A/B testing.
Additionally, you can generate customized reports from the collected data for analysis.
Cost: free.
Mailchimp
Mailchimp is ideal for users who are just starting with email marketing. It offers a user-friendly interface and provides over 100 email templates to choose from.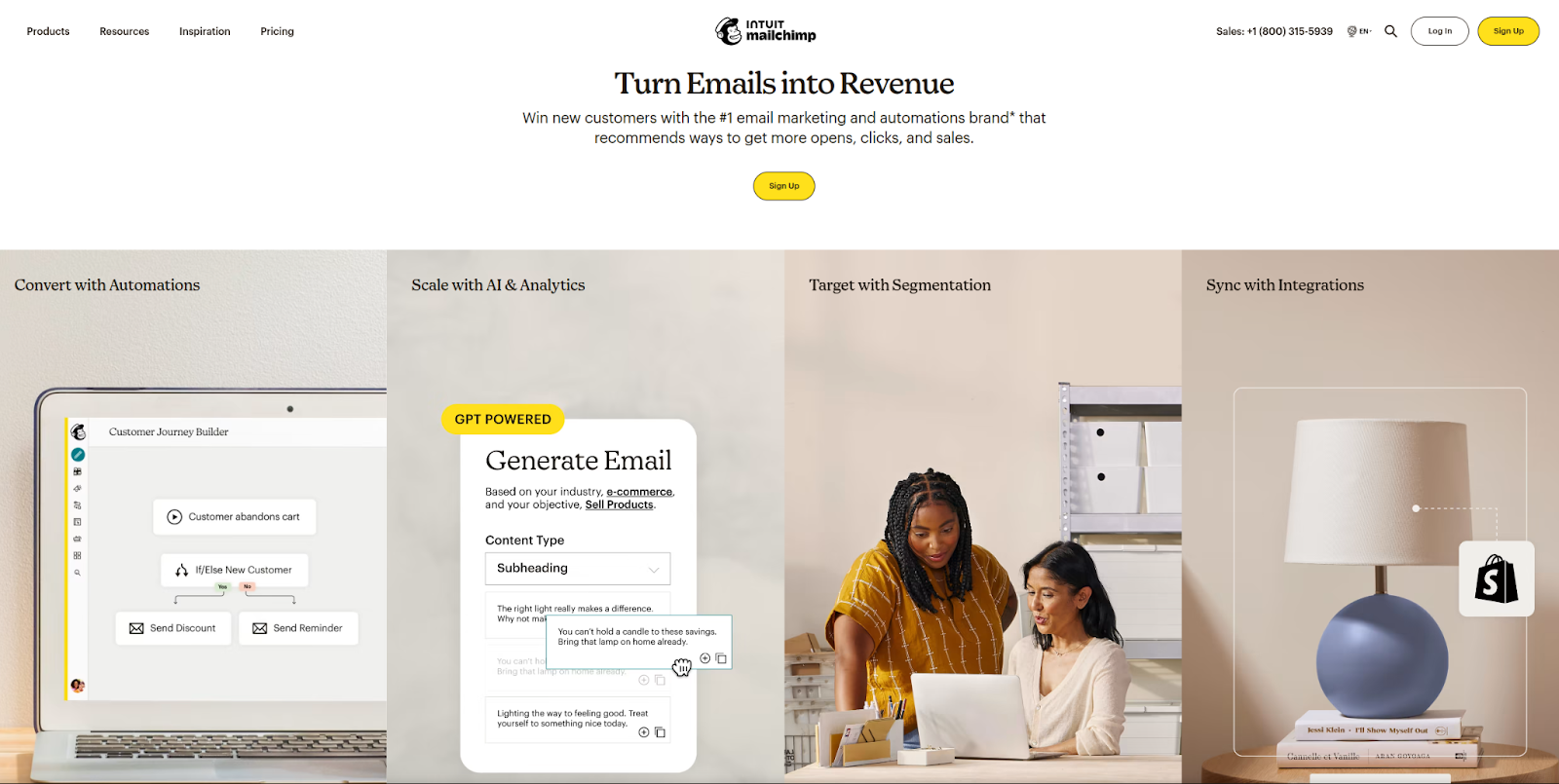 Under the free plan, you can send up to 10,000 emails per month to no more than 2,000 subscribers, making it a great choice for small businesses. As your company grows, you can upgrade to a paid Mailchimp version with unlimited contacts, A/B testing, and enhanced segmentation.
Cost: there is a free plan available. The paid version ranges from $11 to $299 per month.
Brevo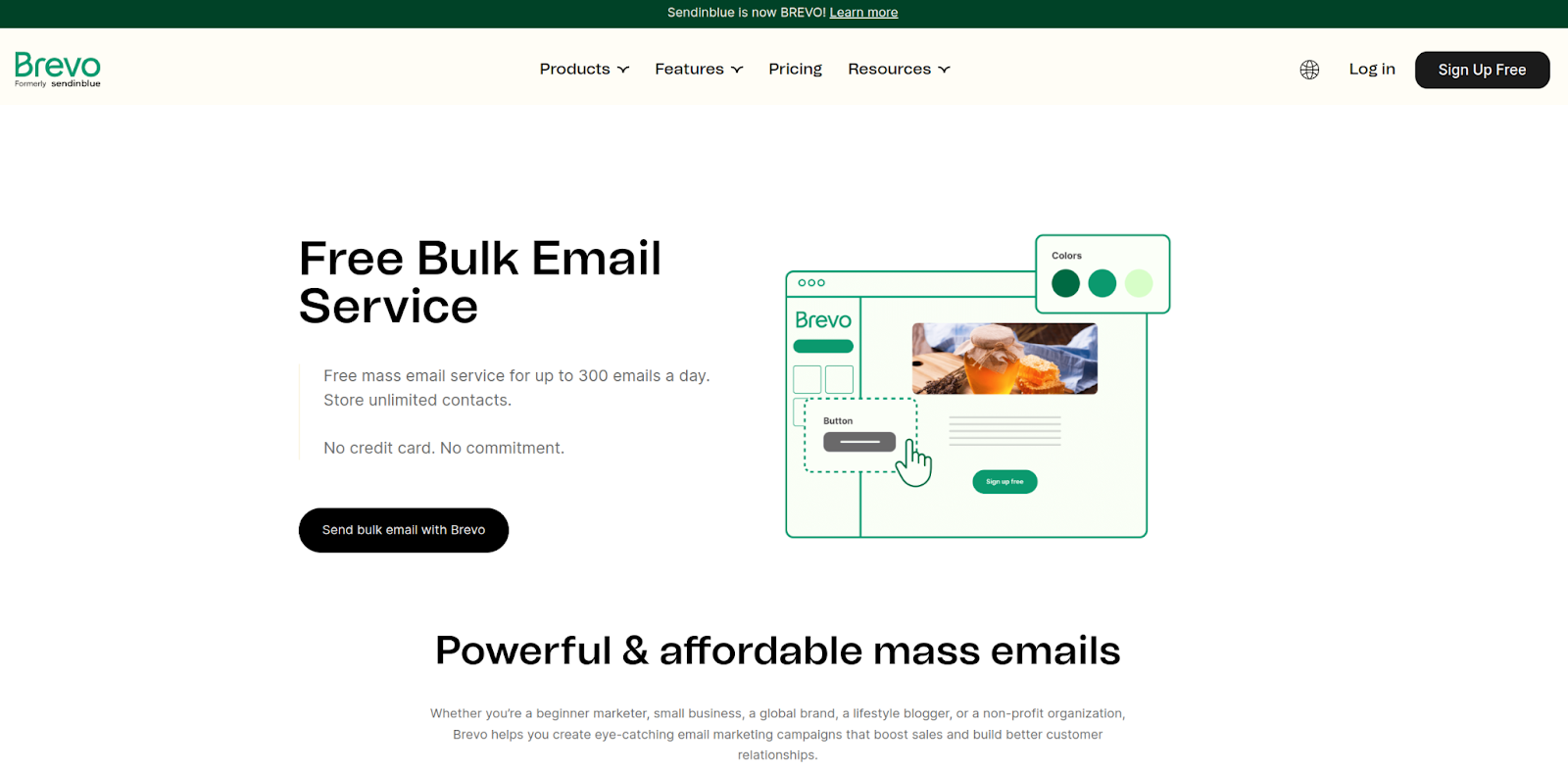 Brevo is an email marketing service suitable for small, medium, and large businesses. It features a drag-and-drop editor, which is a crucial component of any good email marketing platform, and Brevo offers one of the most powerful editors in the market.
Brevo allows you to segment your audience for better customer interaction.
Cost: there is a free plan available (up to 300 emails per day, with watermarks on emails). Paid plans start at $35.
Constant Contact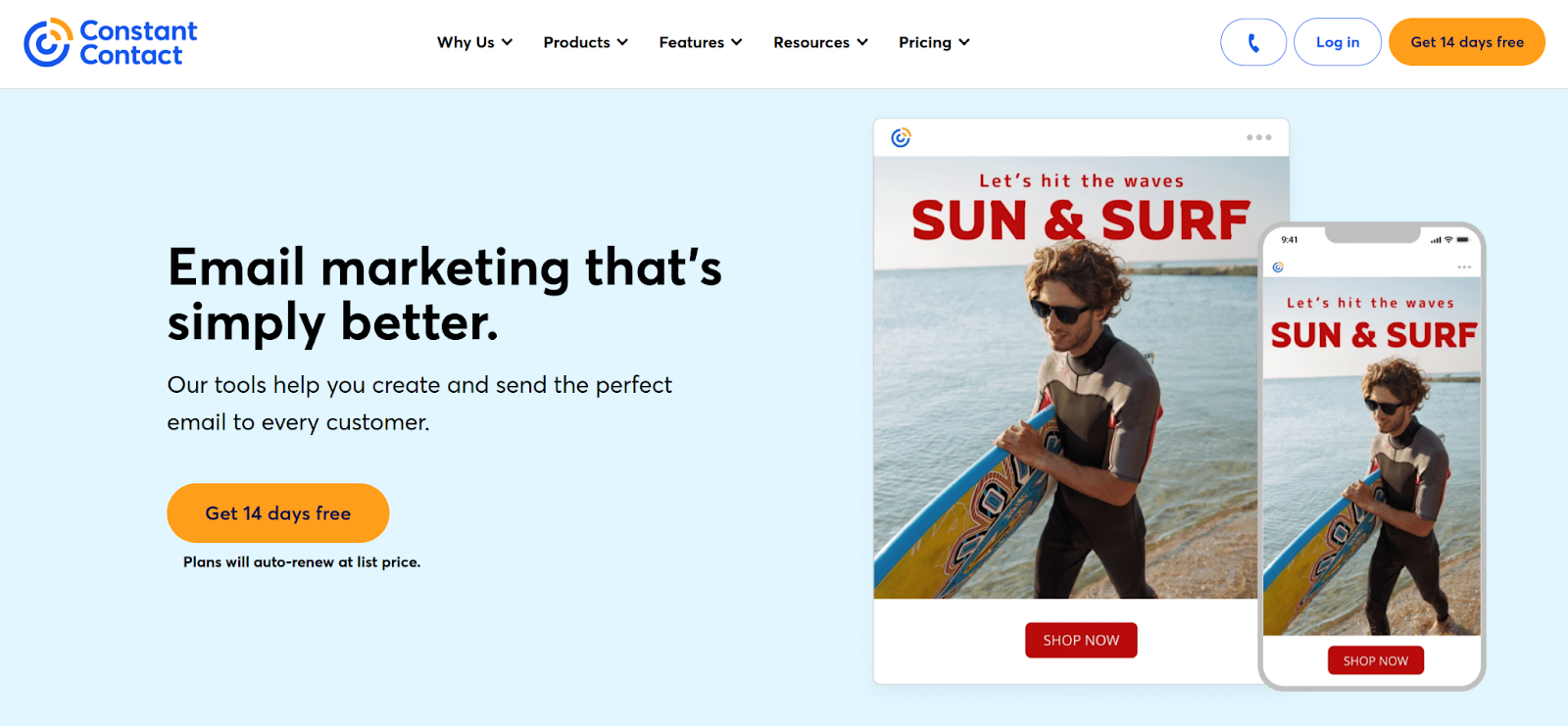 Constant Contact is an email marketing service that is best suited for small businesses and sole proprietors. It is known for its simplicity and user-friendliness, making it ideal for beginners.
The service offers built-in tools for social media sharing, easy tracking and reporting, and integration with e-commerce platforms like Facebook* and Shopify. With advanced features such as coupons, surveys, and event marketing automation, Constant Contact is considered one of the best email marketing services.
Cost: there is a 30-day free trial available with the option to upgrade to a paid plan. Paid plans start at $10 per month, with the Mail Plus plan priced at $45.
SendGrid
SendGrid is the number one choice for users who send transactional emails, upload CSV files, or want to add contacts through APIs and registration forms.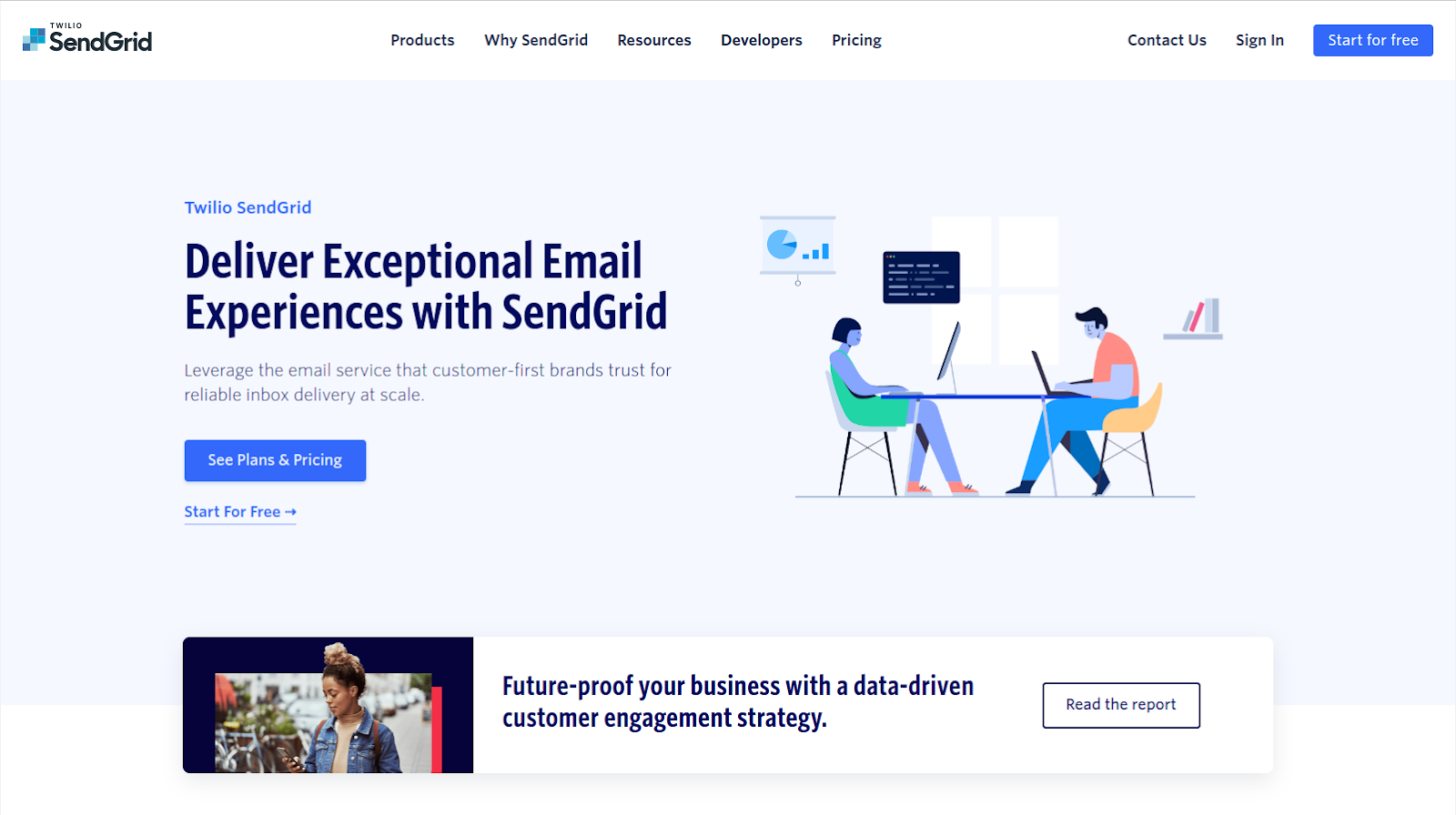 Since SendGrid is focused on transactional email, the platform includes user protection from spam.
Cost: the free plan allows you to send 40,000 emails in the first month or 100 emails per day. To unlock all the features of the system, you need to switch to a paid plan, which ranges from $19.95 to $89.95 per month.
Omnisend
Omnisend combines email, SMS, and other channels. To gather information about visitor actions on your website, you can create customizable forms.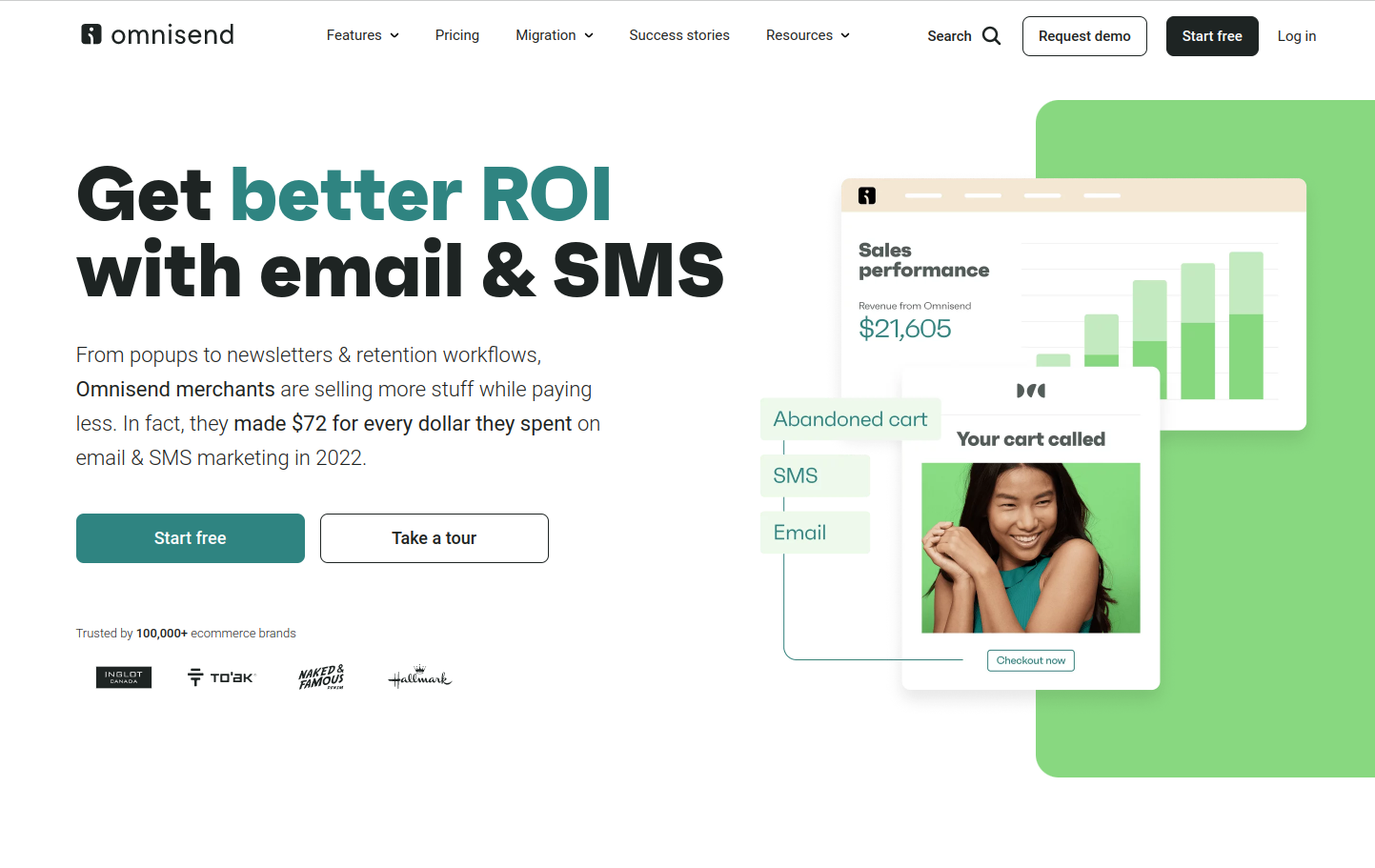 Omnisend makes it easy to segment users and improve the ability to send relevant emails. The automation features and numerous built-in templates make Omnisend one of the best email marketing services.
Cost: for new users, there is a free plan. All features become available on the paid plan, the cost of which is determined based on the number of recipients.
Altcraft Platform
Altcraft Platform is a Russian-developed email marketing service with a wide range of tools for email campaigns and automation.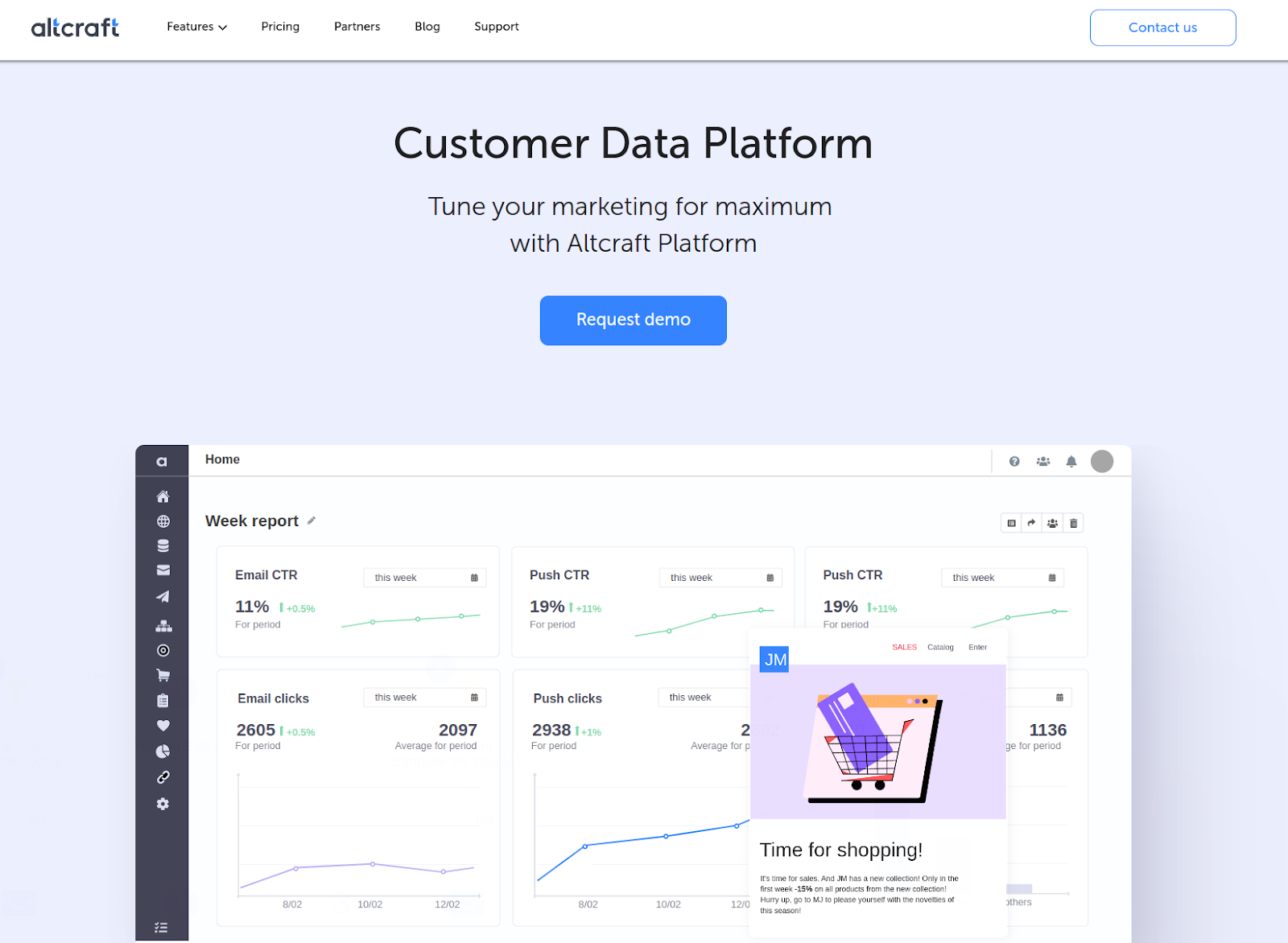 Altcraft Platform integrates multiple communication channels, including email, SMS, Push notifications, and messaging apps like Telegram, WhatsApp, and Viber. It offers audience segmentation based on various parameters, including specific characteristics.
Altcraft Platform goes beyond being a simple email service. It encompasses a wide range of direct marketing tools, including pre-built integrations with various services, a message template generator, scripts for automating complex emails, various types of marketing campaigns, customization of forms, surveys, pop-up windows, and more.
A distinctive feature of the Altcraft Platform is its scalability, allowing you to tailor the service to your needs. You can deploy the service as either a SaaS solution or an On-premise option.
Cost: there is no free version, but demo accounts can be provided upon request. The cost of the SaaS version depends on the number of profiles and starts at 9,990 rubles per month for 2,500 profiles. All the platform's features are available on any pricing plan.
What to consider when choosing a service
If you've decided to invest in an email marketing service, the next step is to choose the perfect product from among the many options available. In this section, we'll describe the essential features that should be present in any email marketing service. Keep in mind that some developers include these required features only in their premium packages, while they may be absent in the standard or free versions.
Monitoring user behavior
There's no point in investing in an email marketing service if you can't track how users react to your emails.
What you might need includes:
Email open rates;
Number of unique clicks;
Click-Through Rate (CTR);
Click-To-Open Rate (CTOR);
Unsubscribe rate;
Lead generation metrics.
Advanced services with in-depth reporting can calculate revenue per subscriber and track the performance of each email.
Drag-and-drop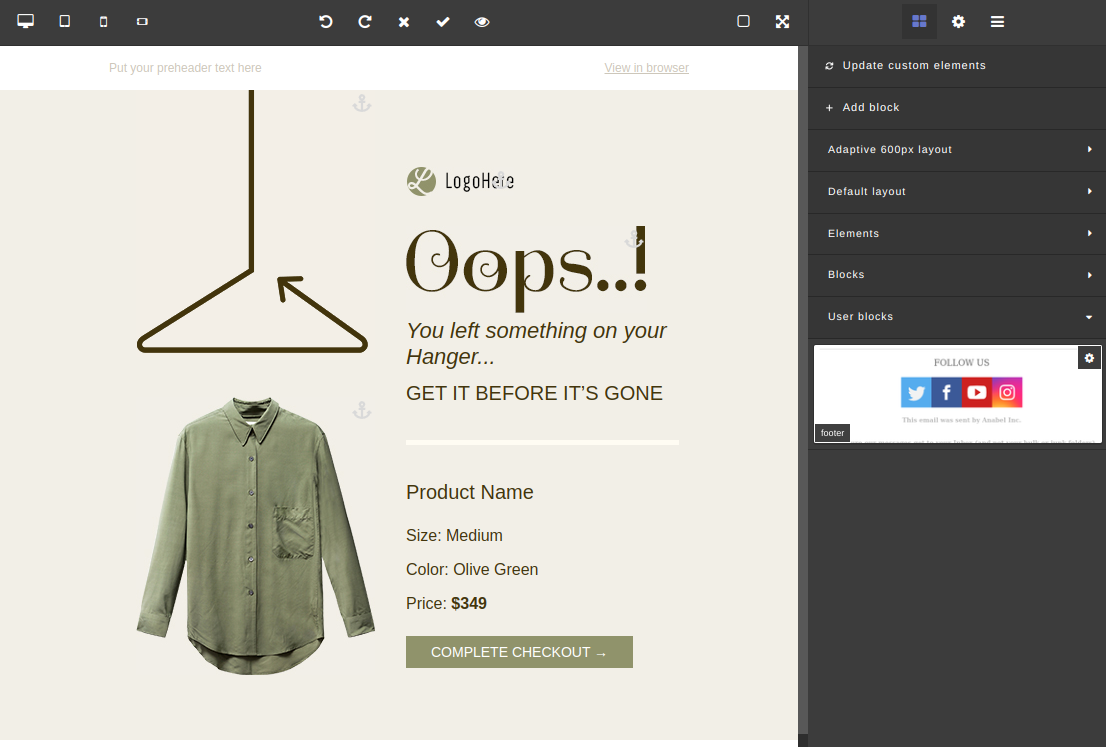 The drag-and-drop tool significantly simplifies the life of a marketer. Platforms that have such a tool feature a convenient and intuitive interface, making it easy to create an attractive email design.
This allows you to save time on determining the rational structure of the email and the placement of elements.
Segmentation and personalization
Segmentation allows you to send emails to selected individuals at the right time. When choosing an email marketing service, it's important to check if it can segment your subscriber list based on at least the following criteria:
Location;
Email engagement;
Purchase history;
Subscriber type (potential or existing customer).
Segmentation helps increase engagement levels because it ensures that recipients receive content that is relevant to them.
Personalization is also a key factor in boosting engagement and building customer relationships. There's no need for unnecessary words here; personalized content speaks directly to the recipient's interests and needs.
A/B testing
A/B testing, also known as split testing, is an advanced method for determining how your audience responds to different elements of your content.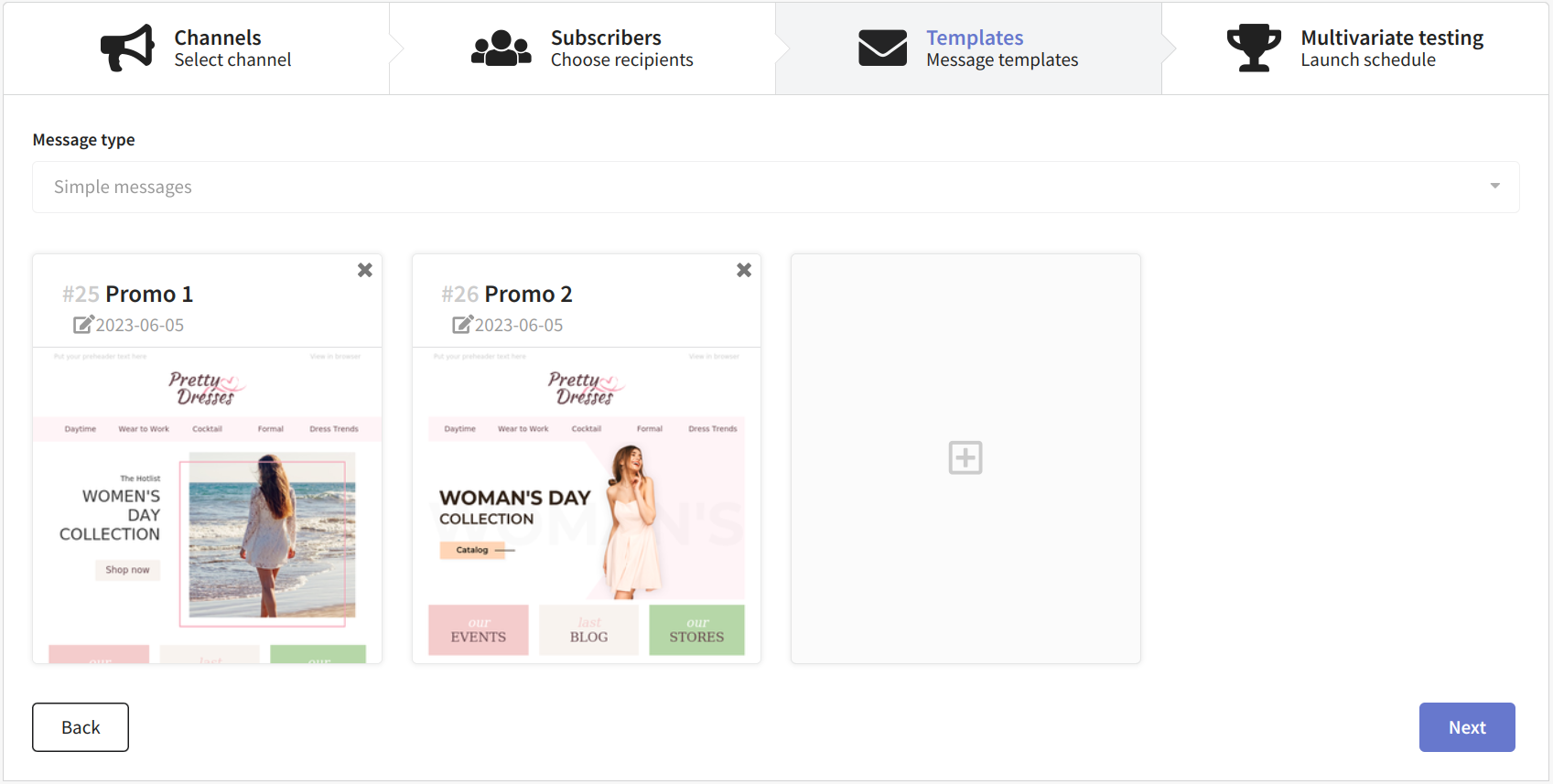 This feature is useful when you need to quickly increase the number of email opens or leads.
Test different subject lines and elements in your email to determine what works best.
Automation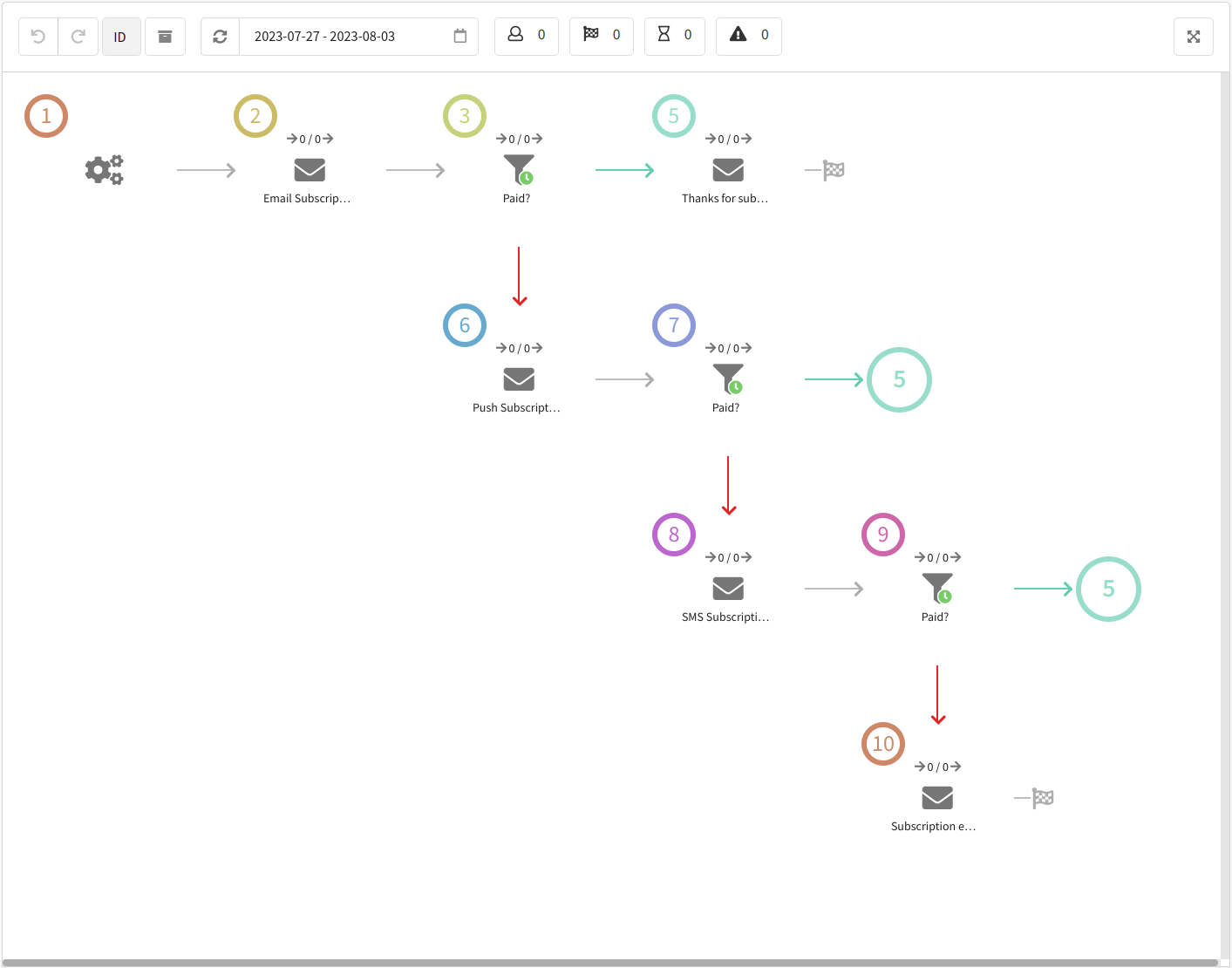 Automation is a key tool for increasing your list of potential clients.
Imagine this scenario: you want to send a series of emails to potential clients with a specific offer. By using automation tools, you can pre-select which emails to send, in what order, and when to send them.
Once the settings are approved, your involvement in this process will end: interaction with subscribers will be carried out through automation, and together they will go through the entire customer journey.
This way, you can focus on strategy rather than sending emails.
Template builder
When creating email templates, it's advisable to use a tool that simplifies this task. It's very convenient: you can select the template you need and customize it to your liking.
High email delivery rate
Imagine this scenario: you've diligently worked to develop a great email marketing campaign, covered all the details, but your emails don't even reach your subscribers' inboxes. That's a failure.
Therefore, it's crucial to pay attention to the email delivery rate of a specific service provider. You should choose a service with a delivery rate as close to 100% as possible.
Conclusion
Now that you've learned what to consider when choosing a service for mass email campaigns, you're almost there.
With a list of key features and tools, you can select the best platform for your needs and expand your email list. Generate more revenue with reliable tools at your disposal.
* Facebook and other platforms by Meta are considered as extremist in Russia
You might be interested in: