Smart Online Marketing in Banks
Date: 2020-03-27 | Time of reading: 11 minutes (2144 words)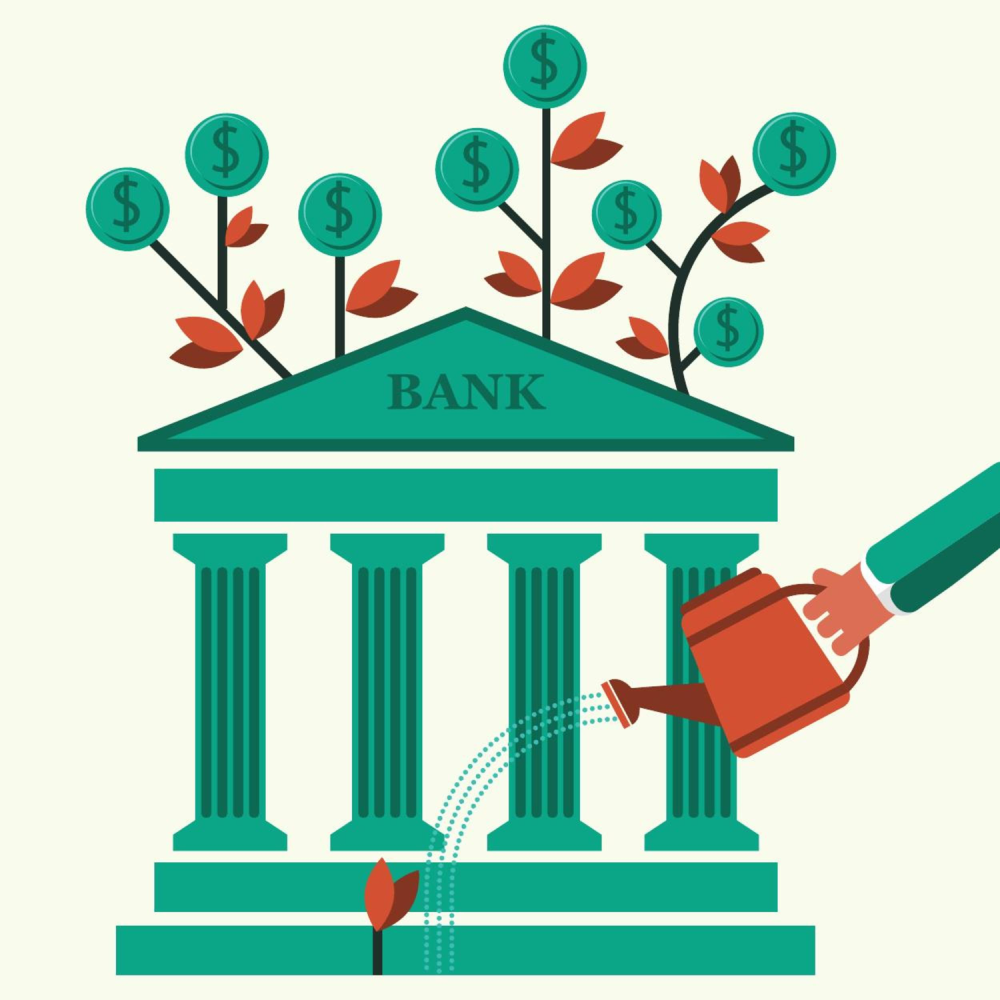 Banking has always been a highly competitive market - making advertising costs never less. How to preserve your budgets and get great results from online marketing at the same time? Just follow this article to get insights!
Digital marketing efficiency
Internet marketing is getting dramatically different when speaking about banking - as opposed to the retail sector. The instruments are quite the same, but the primary focus in strategy is on building trust-based customer relationships. One of the main fears now and ever is to lose money. Financial business here is the least transparent of all - save maybe stock trading. And, no trust - no deals. Thus banks have to explain their actions in greater detail and grow customers' financial literacy to be understood and trusted. Inbound marketing tools, such as email digests and whitepapers in a blog can pretty much do the trick.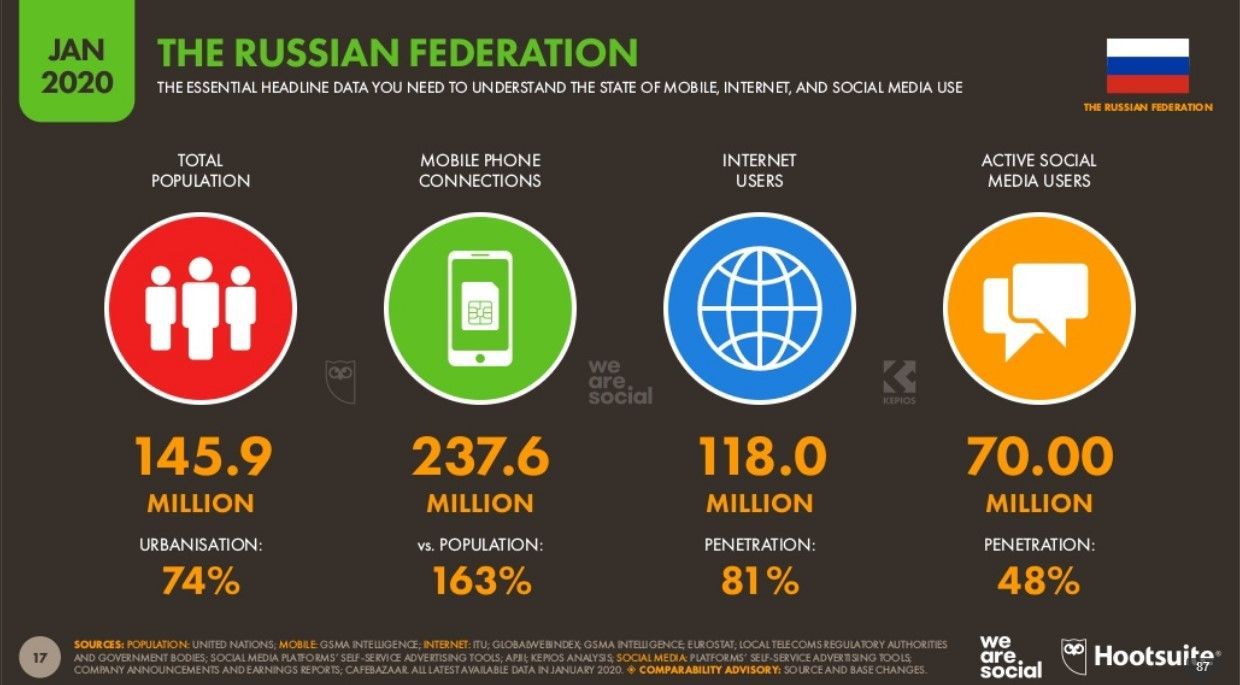 Some statistics: We Are Social и Hootsuite reports 4,5 billion internet users by the beginning of 2020, as much as 118 million in Russia which makes 81% of the country's population. An average user spends 6 hours 43 minutes online: chatting with friends, browsing for news or other entertainment. That is more than 100 days per year! For Russians, the timing is 7 hours 17 minutes.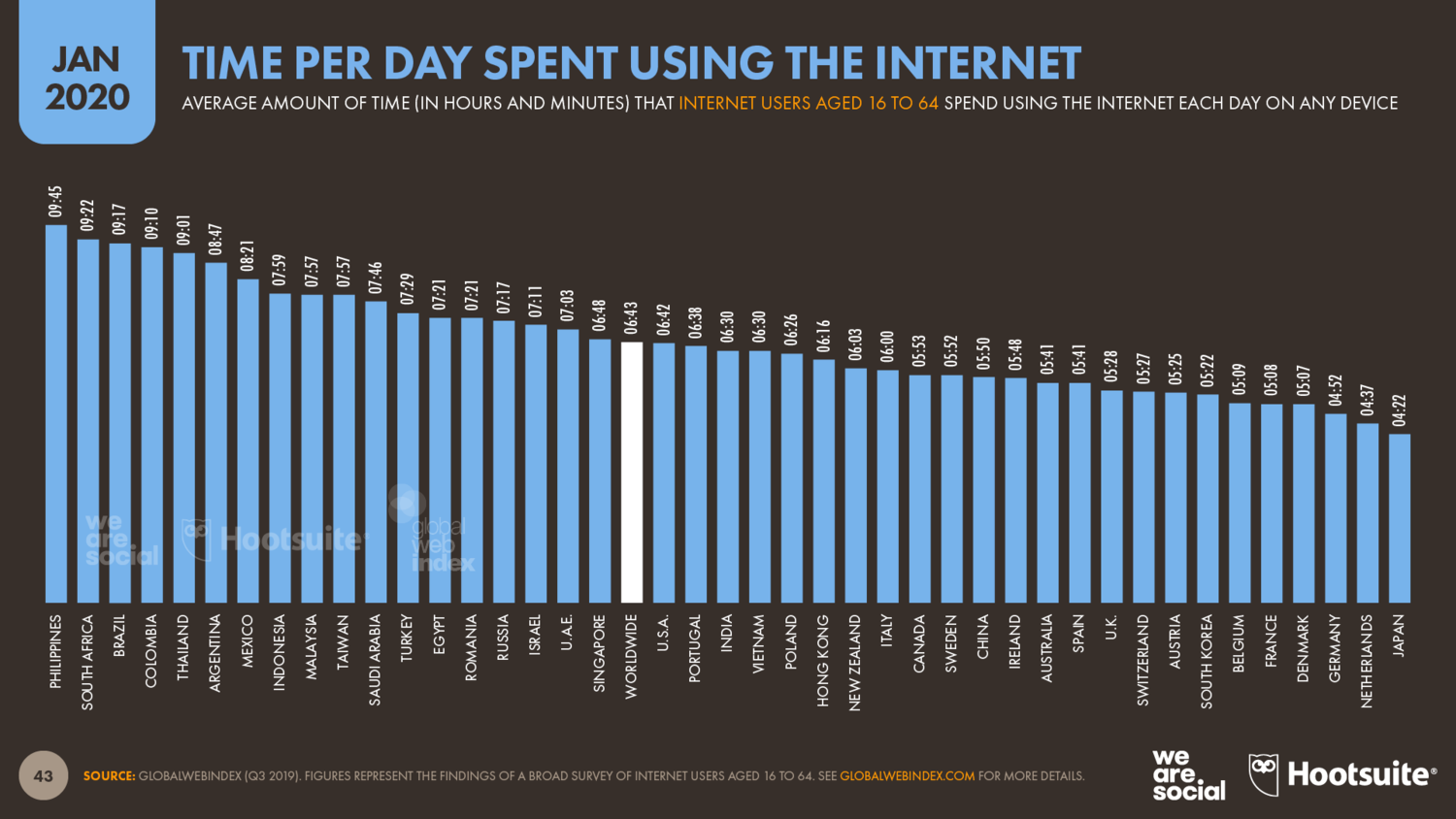 In 2019 Russian online audience above 16 years old made 94,4million people - as much as 79,8 percent. The rate for users above 65 increased from 26 to 36%. And for those between 50 and 64 - from 63 to 66%.
People's life is now bound to the Internet: friends, education, news, online shopping, entertainment - and more. This becomes a challenge for traditional businesses to turn to network users and start communicating. For just to offer your products and services you need to engage people's attention. Where to start, you might ask. The first thing to build trustworthy communications - set your goals and define marketing tasks.
Goals and tasks of digital bank marketing
We got used to receiving vivid selling emails from online shops, timely announcing stock sales or new product collections. We go to social media to know the latest tourism business news. Through targeted advertisements we get personalized offers, meeting our needs and desires. The meaning behind these activities is to draw, engage and retain customers - so they buy from you and not your competitors. All these are equally important for banking.
And the goals will look like:
drawing and engaging potential customers;
making deals - sure;
retaining your customers.
Banking has always been something more than just sales. If a bank fails to be trusted - it loses customers forever in most cases. This is where customer loyalty management gets really crucial. Engage, mentor and nurture your audience - and only wisely specified marketing tasks will help you here. One does not simply attract customers' attention - not without analyzing your potential audience first. And it gets really tough to sell something when your audience cares not. Furthermore, only customers loyal to a bank will remain actual customers.
All the above thus underlines the top tasks for bank marketing:
study needs, interests & priorities of your potential audience;
draw people's interest to your bank's services;
build and nurture customers' loyalty;
convert potential customers into actual buyers.
We have even made a simple checklist for you to make it closer to reality:
First, we are getting acquainted with our future audience: running social and market studies, questionaries, polls, and quizzes for potential customers. Thus we get to know them better: the needs and desires, maybe dreams, - all by analyzing their responses and actions.
Then we use this data to draw customers' interest: content marketing, targeted ads and social media marketing are quite of help at this point.
The big fish biting? Time to focus his or her attention on a specific product or service - we are now trying to close a deal of course. Personalized emails and short messages, encouraging promotion codes - all these means are worth their salt. As soon as your customer gets what he or she wants - and you actually get a new customer - continue with retention.
And this is just the beginning - address your customers regularly by composing engaging loyalty programs, defining customer journey. Periodic inbound marketing, chatbots and social media will not let you down as well.
The picture of a perfect customer:
Getting to know your audience try to visualize the picture of your perfect customer - a charachter with a name, gender and a pull of interests. Painting such a portrait mind the following:
Demographics data - it helps greatly to foresee reactions to different offers.
Location - knowing the country and city where your customer lives will cut costs in SMM - and skyrocket your targeting efficiency.
Psychology - helps to gather a loyal audience by lifestyle, personal qualities and preferences.
Social and economical data - this one is crucial for banks in audience segmentation and risk management.
You can gather the information you need by running surveys for your audience. Here you can use dedicated services, your website, polls and quizzes in social networks - or questionaries in emails. As soon as this data gets analyzed - proceed with building omni-channel communication strategy.
Communication channels for online marketing
Good old Email
Email messaging is a good way to personalize your offers and present them in greater detail. Thus it is one of the best channels to build trust in customer relations. The main points here are to determine a sound strategy, finely tune sending frequency - and to compose your unique offer message. Mind that network users get rapidly bored with just accounting notifications and extra services promotions. Add a bit of what our competitors can't offer - and of what your audience wants. Use transactional mailings for important and urgent information - most of all, focus on your messages being useful.
Tinkoff bank employs Email to deliver partner marketplaces promotion codes to its customers. It also organizes interactive events and sends useful information. Messages are sent once or twice a week: this way customers don't get irritated and stay retained at the same time.
SMS and instant messengers
Both SMS and IM messaging help you get closer to your audience. Their great feat is the ease of subscription. Actually, there is no classic subscription at all. A user doesn't need to open your website or install your app to start receiving messages from you. One simply gives you a telephone number. Notify about accounting operations, plastic cards deliveries - or verify financial operations. Not only transactional messaging: flavor these channels with updates about featured products and personal offers. Not too much though - be useful, not irritating.
Push notifications
Push notifications pop up on network users' device screens - these can be desktops or mobile phones. They are similar to short messages: you can inform customers about new services, notify them about transactions - or verify operations. Their three big advantages - compared to SMS - are:
low or no costs at all - push notifications are mostly free to send, as opposed to SMS;
more information - you can add images, for example, your company logo - when verifying transactions. SMS look far less attractive delivering only text data.
higher Open Rate - users need open no extra application - be it a messenger or a native SMS app - everything is in front of their eyes.
Push messaging helps you stay in touch with your customers, increase their engagement and loyalty towards your company. Thus a chance of further deals increases as well.
Social Media Marketing
People come to social networks mostly to relax. They look through stories and updates while having a coffee break, in public transport or going to bed. The content here has to be extremely delicate - and catchy, at the same time. One will just miss your message if it looks the same as your competitors'. One of the great examples in Russia is HTML5 game mechanics in Delivery Club VK group. It demonstrates a good example of overall marketing gamification for social networks.
Content marketing
Content - also inbound - marketing helps in building brand awareness and loyalty. Use your company blog to tell subscribers about trending banking products, share financial news and educational content. This way your audience will be able to make decisions that are efficient and profitable for both parties. The thing to avoid here is making boring press releases or posting irrelevant rewritten articles. Storytelling will do much better: you really have a lot of interesting and useful to say about your business, don't you? A great example here would be Tinkoff Journal. Articles there tell about financial ups and downs in an entertaining way, educating Tinkoff customers on a variety of common topics as well.
Targeted advertising
Targeted social media advertising allows you to address different groups of your audience based on their preferences, lifestyle features, demographics or behaviour. This is where you need as much information about your customers as possible. Make a segment and compose a precise offer. Say, you want to sell more automobile loans. Then you need working men and women above 25 years old, who have been interested in buying a car during the last month. These are your potential customers, now it will be easier for your bank to address them personally and thus increase conversion.
Technological difficulties and peculiarities
After some time, banks gather even more information on their customers than other businesses. Working with modern digital communication channels requires external services to be used. The latter include email, SMS and push sending platforms. And by many banks' security regulations it is strictly prohibited to pass any customer data to 3rd parties: the risks of leaking are too high. That underlines two major show stoppers for engagement and retention strategies.
1. Strict security requirements. Using external services increases the probability of personal data fraud involving third parties. This is why many financial companies prohibit messaging platforms usage. Marketers thus have to go with tools developed in-home. And these solutions often lack necessary features compared with modern online marketing software. It is rarely possible to orchestrate good-looking personalized mailings at all.
2. Irrelevant data. Customer' personal data is typically gathered within 24 hours from all available channels (online resources, bank offices and partners). Then it is transferred into the bank's storage or a data lake. And most online marketing platforms do not support custom integrations with data lakes or ETL middleware. So marketers request information they need beforehand - and then upload it to external services or homemade tools. These extract and load operations usually take quite a time: another 24 hours or sometimes more. As a result, some of the customers' data gets irrelevant - and that dramatically limits banks to just the basic marketing scenarios like registration confirmation or statements delivery. And this content just cannot engage or retain customers.
Online marketing has to be secure and its communication channels - available and easily accessible. This puts restrictions on banks and financial companies. If those are overcome, an effective content strategy becomes possible and you can start engaging and retaining your customers. And only an omnichannel (at least email, SMS and push) solution that can be deployed inside company's network can do the trick. It will not let any personal data leak out and can be easily integrated with company's data storage. One of these solutions is Altcraft Marketing. You can learn about it here.
To sum it all up:
No trust - no deals. If one does not trust a bank - one just won't use its services. So it is important not only to draw your potential customers' interest - but to constantly increase their loyalty towards your company.
Before considering which digital communication channels to use define your goals and marketing tasks. The basics here are draw, engage, sell - and retain your customer. Get to know your potential audience first to get useful insights.
Combine digital communication channels into effective scenarios. Draw attention through targeted ads, encourage sales by means of email and SMS, nurture loyalty with content marketing.
Overcome technical challenges and automate communications with omnichannel on-premise marketing platforms.
Follow our blog updates - we'll keep you informed about the latest marketing news and useful features you can employ!
If our article was helpful - feel free to bookmark it and use it in your daily work, share with friends and colleagues on social media.