How to Build an Email Database
Date: 2021-07-23 | Time of reading: 6 minutes (1134 words)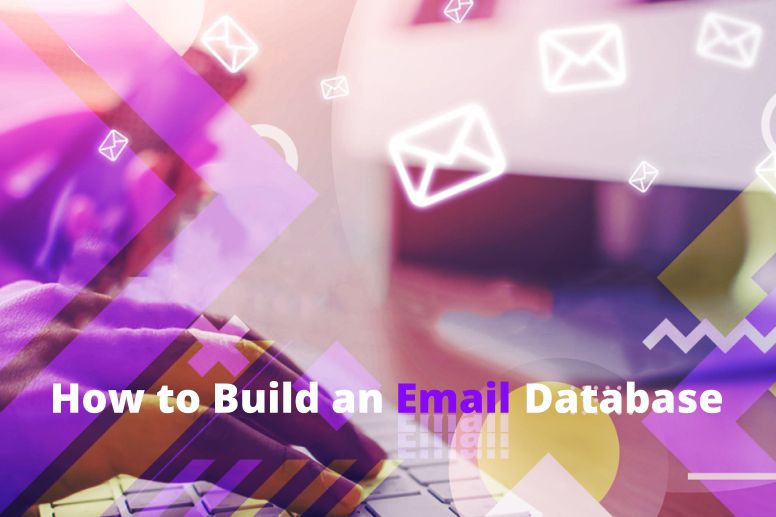 Today, almost everyone has an email address. In 2021, there are over 4.1 billion email users and the number is expected to shoot to approximately 4.6 billion by 2025. With this trend, there's a need for every business to have an email marketing database.
Email marketing is among the most effective digital marketing strategies with a high return on investment (ROI). This is because millennials prefer business communications via email.
But how can a business use email marketing to reach more customers and to drive sales? Find out more below.
Benefits of email marketing
By marketing products and services via email, businesses can approach new clients and retain existing customers by encouraging repeat website visits. Here is why email marketing is beneficial to any business.
High Conversions
According to DMA, the average ROI for email marketing is $42 for each $1 spent. So if you're launching a sale or promotion, email marketing would be an excellent marketing strategy to reach more customers and drive sales.
For instance, you can email a special offer or a discount to a prospective client. Altcraft Marketing will help you with it by automating your emails. Set up an automated workflow and send a welcome email, birthday email, or a re-engagement email to encourage your customer activity. Also, abandoned cart emails will help sell your products and services better.
Brand Awareness
Email marketing enables businesses to reach qualified leads directly.
Sending emails to potential customers will help keep your brand on top of mind. What's more, email marketing is more impactful than a social media post since it's highly personalized and targeted.
A business can easily send tons of emails to a large number of recipients at lower costs, contrary to other marketing channels.
Build Customer Loyalty
An email a week is enough to create unbreakable ties with your customers.
From lead-nurturing to conversion to onboarding to retention, an email will help drive customer loyalty. Businesses can easily build a strong relationship with a customer by creating and sending a personalized email with customized content.
Tips to Capture Email Addresses
For email marketing to work, a business will need to have an email database. And to capture those email addresses, you'll need some kind of strategy.
Although you can purchase email address mailing lists, it's essential to build it organically, and here's how it's done.
Personalized CTA
There are three types of CTA's: basic CTA, multivariate CTA, and smart CTA. Basic CTA's are the same for everyone. Multivariate CTA's are used to test two different CTA's to determine the one with high conversion rates. Smart CTA's are personalized based on individual needs and interests.
According to research, smart or personalized calls to action are 202% better than general and multivariate CTA's.
Everyone visiting your website or blog has something specific in mind, and it would be best if they get personalized calls to action based on their needs.
When you serve your audience with content that matches their interests and needs, they are likely to subscribe to your email newsletter, thus increasing conversion rates.
Slide-in or Pop-up
Timed pop-up ads can help you create an excellent email list. The pop-ups should be relevant to individual behaviors, interests, and needs.
After a visitor spends some considerable time on your page, they can receive a pop-up ad that is in line with the content on the page. An example of this is the exit pop-up which appears once a visitor tries to leave a page. Scroll pop-ups appear when someone scrolls the page to a certain percentage.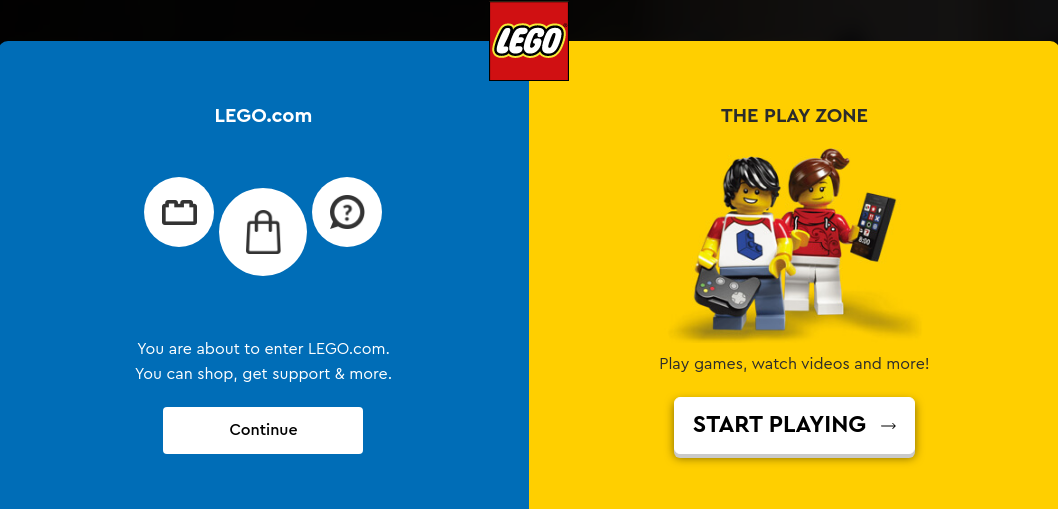 Pop-up on LEGO website
Social Media Accounts
Facebook, Twitter, Instagram, and LinkedIn accounts are excellent places to reach more people and capture their email addresses. Use both your personal and business social media accounts to pitch email newsletters.
Post insightful content on social media and include links to your website or landing pages containing CTA's to email subscriptions.
Collecting the Right Type of Data for Your Email Database
Considering 20% of customers account for 80% of sales, it's easy to see why Customer Data Management (CDM) should be a crucial part of a business.
The end game is collecting the right type of customer data on:
Identity: this information should help build a unique profile for customized communication throughout the customer journey. Examples include name, address, social media, gender, and date of birth.
Descriptive: descriptive data aims at painting a clearer picture of a customer persona. Such information includes career, family, education, and lifestyle.
Quantitative: this is the information gathered throughout the customer journey from channel interactions, discovery details, and conversion-specific steps leading to purchase. Examples are social networks, online activity interactions, and outbound and inbound marketing communication.
Qualitative: there's no better way to understand a customer's choices than collecting their qualitative data as it aids in figuring out why they behave in a certain way, helping you turn them into a qualified lead. Qualitative data entails data on opinion, motivation, and attitudes.
A pain-free way of managing this is employing a Customer Data Platform (CDP), a CDM system that collects and coordinates data from various sources into a central, widely accessible platform. The main benefits of CDP's are:
Centralization of customer data: whether a customer uses a phone or computer, a CDP will collect and organize all that data into a convenient Single Customer View (SCV) platform.
Meant for marketers: unifies all the data into a single customer information interface and enables cross-department communication.
Real-time data streaming: enabling immediate action during the customer journey, such as up-selling opportunities and personalized recommendations.
Audience Segmentation
Databases are just the first step towards building customer relationships. However, delivering the same content to all customers is not a wise decision. Each client is special and each one is important to you. That's why you should make sure your customer receives a message that is relevant to him at a point that makes sense in his purchase journey. This is where audience segmentation comes in handy.
You can segment based on:
Demographics: age, income level, job type, and geographic location.
Behavior: what people buy, how often they make a purchase, and why they buy the product.
Buyer's journey progress: where your customer is in his buyer's journey.
Level of engagement: regular or infrequent customers.
Segmentation is the key to creating more tailored and personalized messages for stronger connections.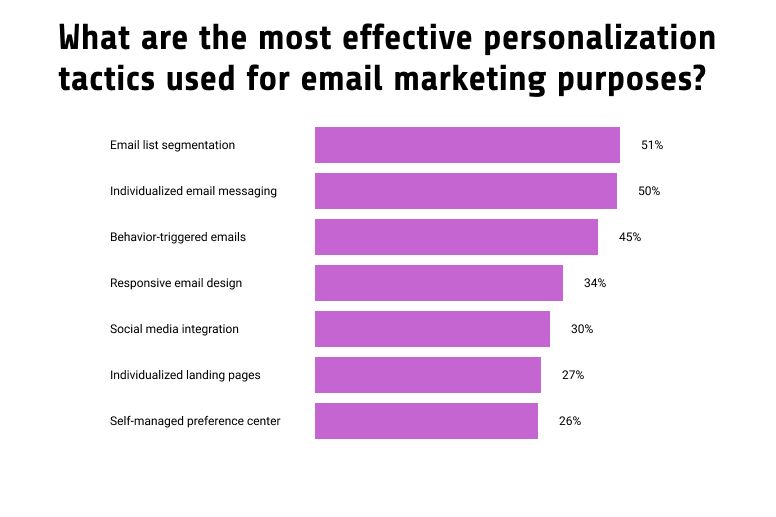 Conclusion
Email marketing is a scalable and cost-effective way to reach out to more potential customers and retain those you already have. Create email databases, segment your audience and start sending personalized emails. This way you will be able to build lasting customer relationships.
You might be interested in: