10 Myths About Marketing Automation
Date: 2022-05-13 | Time of reading: 8 minutes (1555 words)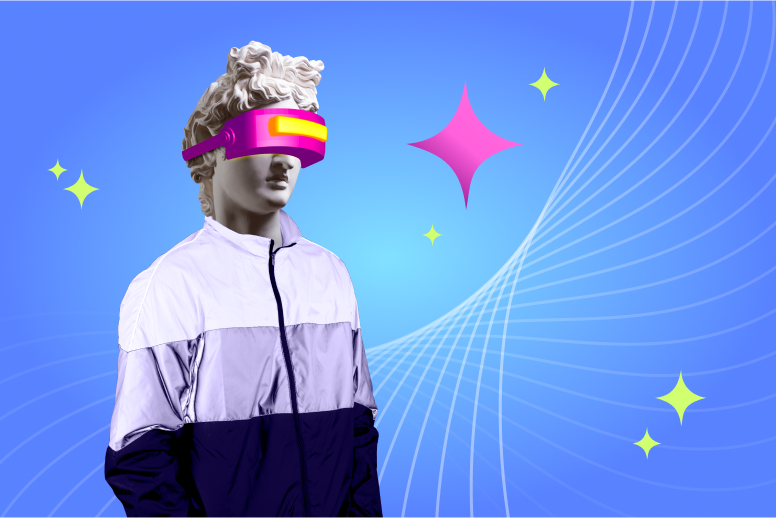 There are dozens of stereotypes about marketing automation. One of them is that it will make your business flourish without much effort from marketers. The main misconception about marketing automation is that it will launch a system that will do everything by itself and bring in leads effortlessly. But computers cannot do business for people: come up with strategies, build marketing communications and sell.
Automated marketing really is a step forward for businesses. However, it will benefit only if you have a comprehensive approach and a deliberate strategy. Let's debunk popular myths about marketing automation.
What is Marketing Automation
Marketing automation is a special software that carries out a marketer's tasks automatically. Computers perform repetitive tasks wholly or partially, giving marketers more time to think about strategy and creative part. Automation is suitable for any sphere.
Modern marketing automation platform includes newsletters, advertising campaigns, tracking user activity on the website and reaction to it, conversion of visitors to leads with pop-ups, analysis of competitors' articles SEO, bidders in contextual advertising, audience parsing, data collection for analytics, content posting.
Marketing automation is a set of actions and a marketing management system. An automated email newsletter is not equal to automated marketing.
Automation ensures:
Personalization of communication with minimal effort from marketers.
More accurate data-based advertising.
Reduced workload for staff. You won't have to hire more professionals when scaling the business.
Coordination of marketing with other departments. Joint automation of marketing and sales: all actions follow the same plan.
Tracking user engagement.
Control of the sales funnel from the beginning to the end.
That weak spots in the strategy are found.
Myths About Marketing Automation
Myth 1. It's just an automated newsletter
The system will send newsletters and save marketers' time. Still, without a plan and a systematic approach, it's just automation of a separate action. The sales funnel links several channels that the marketing automation service tracks. The system reacts to customer actions — it starts newsletters when triggers are activated. It also collects data for analytics, controls advertising campaigns and publishes content.
Do not confuse automated newsletters with spam. Spam is an unsolicited newsletter sent to users. Proper business automation personalizes offers and sends the client only relevant newsletters.
Myth 2. Automated marketing will replace marketers
It won't work that way. Even advanced systems can't work without human supervision. They can track user activity and provide data, but they can't draw conclusions and think through strategies on their own. Campaign planning can't be done without the human element. Only marketers see the whole picture and know how marketing is connected with other channels. They are always aware of the situation on the market and in the world.
Automated marketing will increase the number of actions per unit of time, but these actions need to be monitored and adjusted. It requires special skills and the manager's time. The system will show which campaign has brought more/less conversions, the person will answer why.
Myth 3. Marketing automation is only for email
Email campaign is a part of marketing automation. Modern digital marketing is omnichannel: your client can learn about your company from a social network advertisement, continue to search for your product in the search engine, subscribe to your newsletter and eventually purchase the product after an SMS message with a discount offer. We see that automation is a set of interconnected actions with a single strategy.
Example. The client has been viewing the product on your website for a long time. The system «understands» it and shows an advertisement for this product and sends a promo code for it by email, but the client doesn't open it. If the user is logged in to the website and the company has their phone number, the system sends an SMS about the special offer. Eventually, the client makes a purchase.
Myth 4. Marketing automation is only for big businesses
Sales and marketing automation will pay off only if you have a large corporation with a large volume of tasks. It is a popular myth that was recently true. There was a time when marketing automation providers almost didn't specialize on small and medium-sized businesses. Small companies couldn't afford software for large ones.
Nowadays, there are enough automation systems for small and medium-sized businesses. Cloud resources simplify implementation — businesses do not need additional resources: equipment and new specialists. However, it's important to remember that cloud solutions are not the most reliable today. It is easier to implement automation for a small company than for a large one: there are no dozens of departments with different data, fewer people will have to be trained than in a business with thousands of employees.
Marketing automation is a chance to grow for middle-sized and small businesses.
Myth 5. Automated marketing is impersonal and soulless
Actually, it's the other way round. Automated newsletters and communication with the client in marketing channels customize offers and responses. The system tracks user activity in different channels and collects data to get a complete picture of user behaviour. The service sends out personalized offers because it knows the habits and interests of customers, segments the audience and selects which advertisement to show at a certain moment.
Without an automation system, a marketer needs more time to monitor all the data about the user: collect and process it. People are more likely to make a mistake due to inattention, e.g. call the user by a different name. An automated system will simply substitute the data from the database.
Myth 6. Automated marketing is a trend that everyone will soon ditch
Our reality is constant information noise. Attention is a new currency, and you need to be faster than others to get it: respond instantly, personalize offers. Marketers are constantly learning new skills, mastering innovative services for Internet marketing and taking on more than they did a few years ago. Without automation, they will simply «drown» in routine and businesses they work for will become irrelevant.
Communication channels are increasing in number and complexity. Only automation will be able to manage marketing without data loss.
On average, 51% of businesses are already using marketing automation, and another 58% of B2B companies are planning to implement it. This trend will last long.
Myth 7. Automation will solve marketing problems and make it stronger
Yes, automation will increase marketers' efficiency and facilitate the marketing process. But it won't magically make marketing work better. Automated marketing is like a car: it will speed up the movement from point A to point B if you know how to use it and choose a route without traffic jams.
Marketing automation is an ineffective tool without a strategy. Even with automated marketing, marketers and the sales department need to identify the target audience, create content for it and work with leads. Don't overestimate machines.
Myth 8. Automation ends with the sale
After conversion, there can be additional sales and work with customer retention and engagement. The system will wish a happy birthday, send a discount for a product that the client likes (based on collected data), start a reactivation programme if the user hasn't purchased for a long time. Automation works to build relationships with customers: increases loyalty, takes care of customer needs and accepts feedback. An automated system won't miss a message from the client and won't forget to reply, as an overworked employee can do. Good relationships with customers create loyal users.
Myth 9. Automation requires technical skills
Any system requires resources: development of a CDP platform or CRM service for automation requires a lot of effort and skills. There was a time when such systems were really difficult to use, one needed to undergo long-term training to work with them. Modern services are intuitive and offer templates for work and require minimal technical knowledge.
Technical support solves the difficulties quickly. Products that are difficult to develop become easy to use.
Test marketing automation with the Altcraft Platform. A friendly team, which accompanies you during implementation and integration, works for you. A staff member from the personal support chat will answer your questions during the process. It's easy to automate marketing with us.
Myth 10. Automation is only for B2C businesses
Automation is for any type of business: B2C, B2B and even for the service sector. Automation platforms take on repetitive actions that exist in every field. For example, sending out special offers from an online store via Push notification or an email reminder to a potential B2B client. In the B2B field, it takes longer to warm up leads than in B2C where spontaneous purchases are possible. So, a system that builds relationships and «warms up"» customers is useful for such a business.
Conclusion
Marketing automation takes on routine tasks and facilitates the work of a marketer, but it won't solve all marketing problems and won't replace people. Specialists are still needed to develop strategies.
Marketing automation includes not only email newsletters. It also includes data collection for analytics, advertising personalization, content publishing, work with engagement and building relationships with the client. Automated marketing is a set of actions and a strategy.
Marketing automation is suitable for all businesses. Modern systems are affordable even for small businesses. Their implementation doesn't always require additional resources and new technical skills.
To implement marketing automation is to take a step forward in business development and gain a competitive advantage. Automation is the future.
You might be interested in: