9 Budget-Friendly Ways to Market Your Business
Date: 2023-01-12 | Time of reading: 6 minutes (1097 words)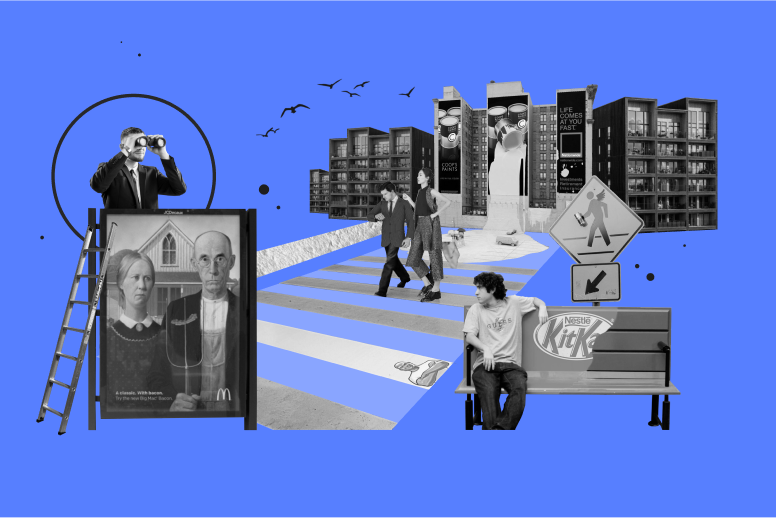 Effective marketing campaigns are important for large corporations as well as for medium and very small companies. They are all interested in promoting their business, attracting new customers and increasing sales. The only difference is the amount of money a business can afford to spend on advertising.
In this post, we will talk about how to properly position yourself in the market if you are limited by a small budget.
1. Use guerrilla marketing
This is a creative and low-budget way, which is based on strong emotions of potential consumers. Your task is to come up with such a marketing move that is sure to memorize and surprise customers. This way they will show interest in the brand, and they will want to personally try your products. At the same time customers will tell all their friends and acquaintances.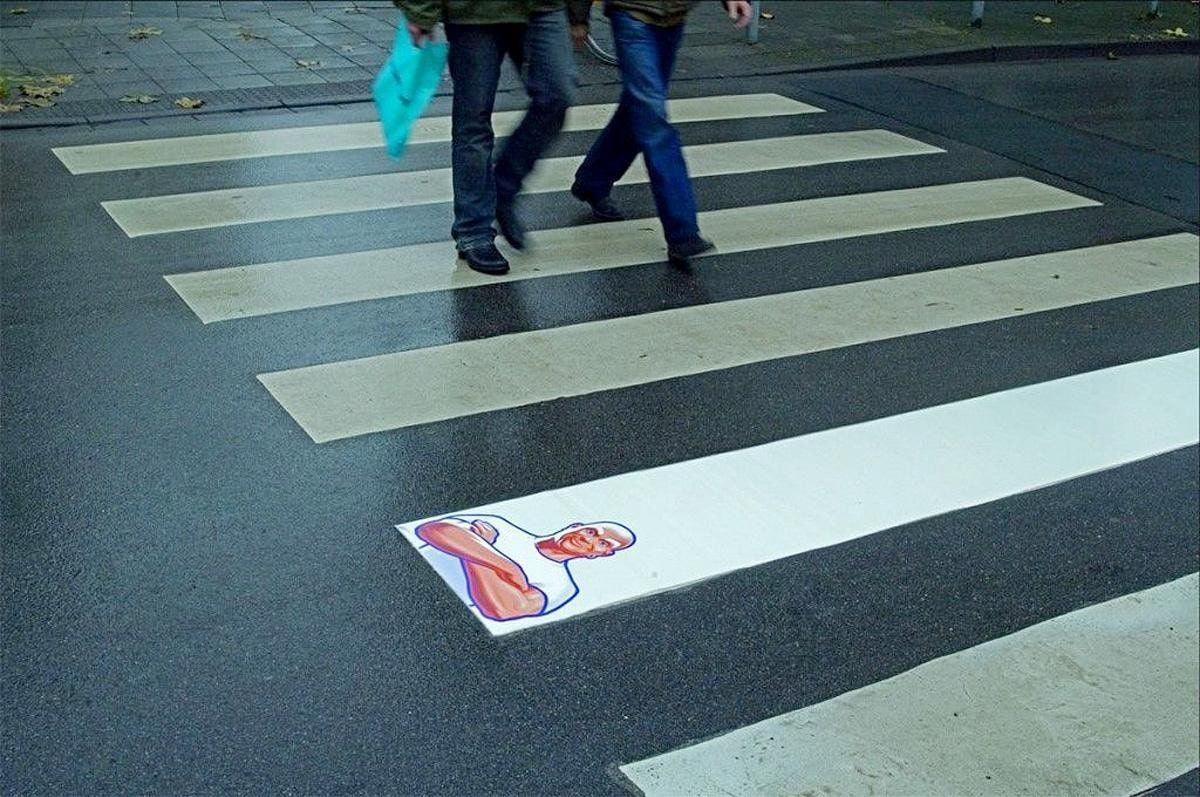 You need to study the target audience, determine the location of a large number of potential customers and come up with a good idea. Only then will guerrilla marketing bring tangible results.
The more unusual the idea and the placement, the more people will turn their attention to it. As with a crosswalk, hundreds of people pass through it every day, and many of them will want to post a custom zebra crossing on social media.
2. Use social media
Modern users spend a lot of time on their phones. People are always in touch on messengers and social networks. Learn what social networks your audience prefers. If you don't have a Twitter or LinkedIn account yet, it's time to get one. In some channels, you need to take an active position in promoting your products and services. While in others you need to interact with buyers through a question and answer.
Post useful materials: posts, videos, quotes, and etc. How-to videos, tutorials, and interviews work well to engage potential customers. Hashtags designate places and headings, large buyers and partners. This way you will increase your audience reach.
3. Hire a PR-manager
If you don't have a PR-manager in your company, fix it right away. The main task of a PR manager is to maintain a high reputation of the brand, including through the history of the brand. This specialist gives the company publicity, increases its recognition. Due to this, trust in the brand and product among customers grows. Trusting relationships with customers is a very important factor in successful sales.
In a PR strategy, specialists focus on those problems that can be solved through a promoted product. For the best result, involve bloggers or influencers in cooperation. Such partnerships can be expensive, low-cost, or free (for example, through barter). It depends on the size and goals of the company.
Segment the audience, find communication channels for each segment and gradually warm up the leads to the desired level. This is where a good PR-manager comes in handy.
4. Improve your content marketing
The right content strategy moves the business forward. Content is the first thing a user gets to know when they come into contact with a brand. It matters how you present information. Content marketing is at the core of good communication.
First of all, check your official website: how SEO works on it, especially on the blog page. The ranking of the domain in search engines will depend on this. Try offering different content to your customers and see what works best. In most cases, storytelling is a good way to attract an audience.
Also, make sure that your resources provide answers to frequently asked questions. Let customers know that you are aware of their needs and ready to offer them a solution. Use an interactive blog, do not hide data, visualize boring numbers through infographics.

Marketing podcasts
Publish podcasts — users like them a lot. Pay attention to the guest post. This is an option for sharing valuable articles with a link to your company website on other resources. Backlinks increase traffic to your site. The method indirectly affects the reputation of the brand. The more often your company name is shown on the Internet, the better your brand looks.
5. Run giveaways
Draws and contests attract the attention of a large number of people. Existing customers increase their loyalty to the brand, and potential buyers start to get interested. The prize doesn't have to be expensive. Any useful device will do. The main thing is that the conditions for participation in the competition should be as simple as possible. For example, mention friends under the post; like a post; share the post on your page; tag the brand. At the end of the competition, be sure to award the winner.
For honest reviews, offer the client a discount or give a free gift. To increase brand awareness, use merchandise with your logo (mugs, pens, notepads, t-shirts).
6. Create partnerships
Look for allies in the market. Partnerships work best with brands that make products that complement yours. Collaborating with competitors will not bring benefits, but the right allies will strengthen your business and their own positions. Place a partner's ad on your site, and in return ask them to publish your material and get additional traffic. Expand the production chain, make friends with suppliers and consumer firms. The smaller the firm, the more useful it is to collaborate with similar businesses. But even the largest companies should maintain a reputation and fame.
7. Get to know GMB
Google My Business is a free service where you can advertise yourself so that potential customers can see you. The GMB account is easy to create. It is enough to provide contact information, address and work schedule. Small businesses receive free promotion through Google services and Google Maps using this tool. But you should always keep your company information up to date.
8. Don't forget email marketing
An old but still effective way to communicate with customers. It is used both to keep existing customers engaged and to attract new ones. Try to make your email newsletters as useful as possible. Tell them about new products, discounts, promotions and hot offers. From time to time develop educational materials (product guides, useful article recommendations and life hacks).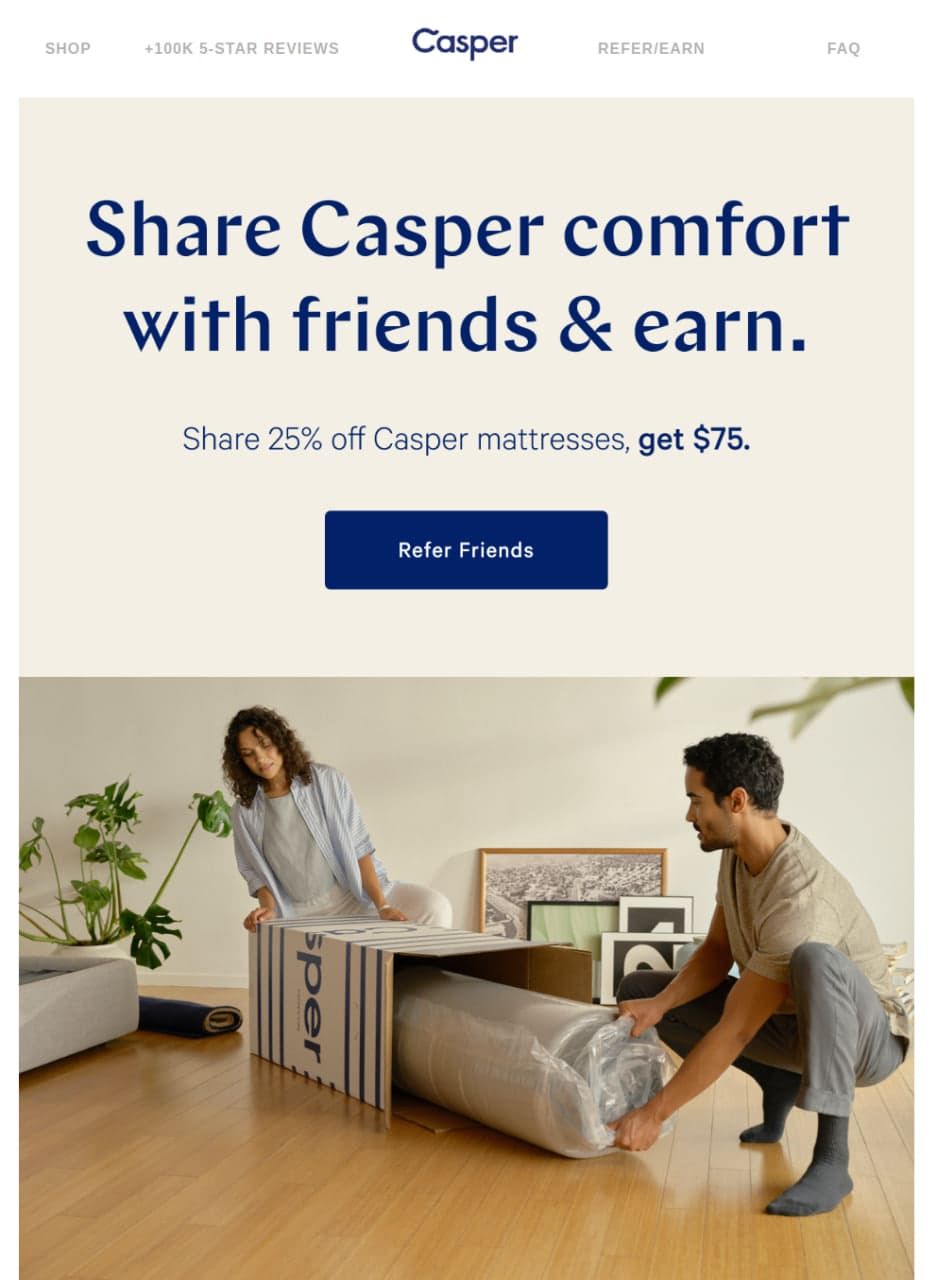 An example of a newsletter from Casper
9. Develop referral programs
Imagine how your popularity will increase if at least a third of your existing customers introduce your product to their friends. Referral programs provide rewards to clients for attracting new users. With the help of them, the sales market expands and the brand is popularized. We can say that this method is based on the principle of word of mouth.
Resume
We have described nine great ways to do low budget marketing. Expensive doesn't always mean good. Get creative, use the ideas described here to surprise your customers.
You might be interested in: