Pop-ups: What Are They, Their Purpose for Business, and Types of Pop-Up Windows
Date: 2023-11-09 | Time of reading: 8 minutes (1613 words)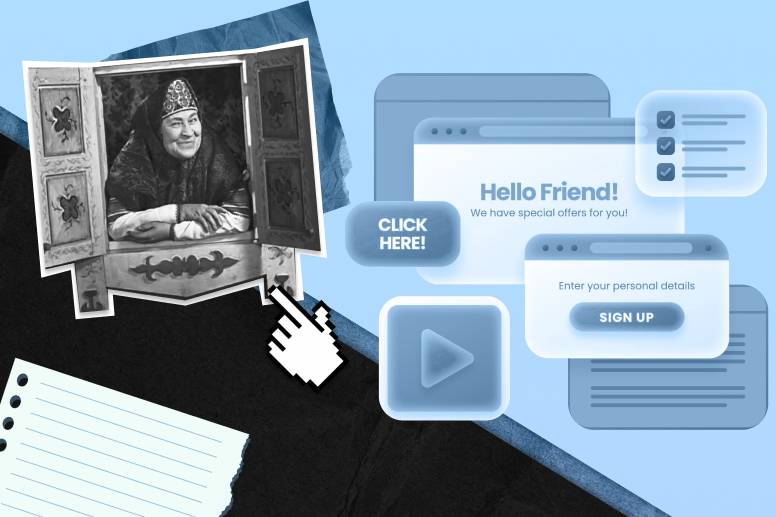 A "pop-up" is a graphical user interface element that appears on top of the main content on a website or in a software application. Pop-ups have been around since the early days of the internet and continue to be in use today.
While the opinions of marketers about this tool have always been mixed, pop-ups can be found on hundreds of websites. Pop-ups are used for collecting contacts, increasing sales, and informing users.
We will explain how to create pop-ups correctly to avoid irritating users and provide examples of pop-ups from brand websites.
What are pop-ups and their benefits for business
A pop-up is a type of window that appears unexpectedly on a website at a specific point during page viewing. Pop-ups offer users the opportunity to subscribe to a newsletter, download free materials, provide information about promotions and discounts, or simply convey important information.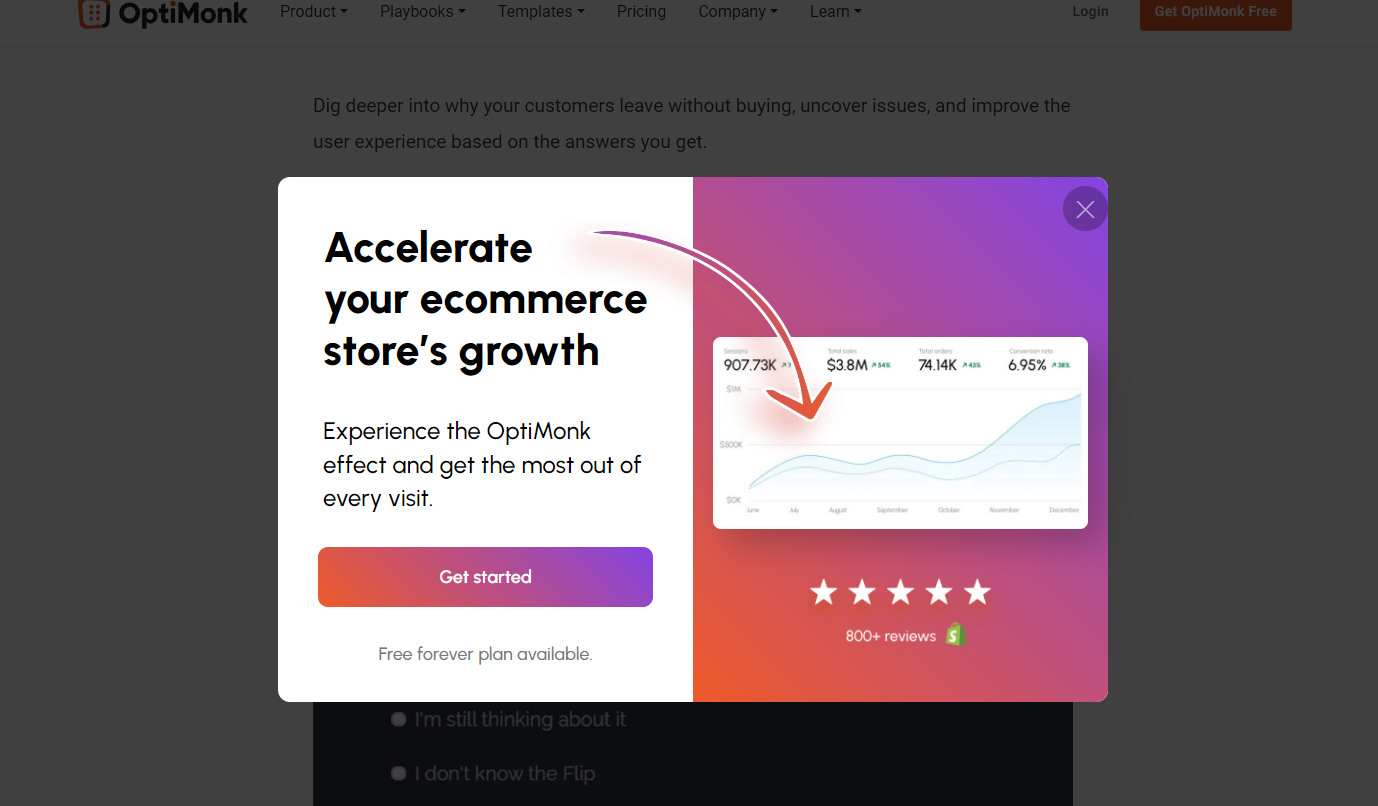 A pop-up window
The purposes of pop-ups include:
Lead generation. Pop-up notifications encourage users to provide their contact information in exchange for a gift, information, discount, or another offer. This helps businesses generate leads (phone numbers, emails) and continue communicating with potential customers through email marketing and other methods, ultimately leading to conversions.
Increasing sales. Pop-ups inform users about current promotions and discounts that they shouldn't miss. Without such a pop-up, customers might not discover the attractive offers on the website, potentially leading to increased sales.
User retention on web pages. Search engines often evaluate websites based on the duration users spend on them. The longer a user stays on a site, the better it is perceived by search engines. To retain users, exit-intent pop-ups can appear when a user attempts to leave the site, capturing their attention and motivating them to stay.
Information delivery. Pop-ups are an effective way to communicate changes in a company's operations, technical updates on the website, and other important information. Using pop-ups ensures that information reaches customers, preventing negative reactions from those who were unaware of the changes.
Conducting surveys and Tests. Pop-up windows are used to conduct A/B testing for offers, advertising designs, and more. They can also be used to gather user feedback through surveys.
Sending reminders. This is particularly useful for e-commerce websites when a user adds items to their cart but forgets to complete the purchase. A pop-up page can remind users of their incomplete action, potentially recovering abandoned carts and boosting sales.
How to create a proper pop-up
Creating an effective pop-up requires careful planning and consideration of several key factors to avoid irritating users and achieve your intended goals. Here are some tips for creating pop-ups correctly:
Timing: Choose the right moment for your pop-up to appear. Avoid triggering pop-ups immediately after a user lands on the page, as this can be annoying. Consider options like exit-intent pop-ups, time-based pop-ups, or triggers based on user actions to display pop-ups at more relevant moments. Test different timing strategies to find the most effective one.
Distinctiveness: Ensure that your pop-up's design and format stand out from the rest of the content on your site. It should not blend in with other ads or elements, especially if it appears outside the center of the page.
Clarity and simplicity: Keep the pop-up straightforward and uncluttered. Use clear and concise text to explain your offer or what you want from the user, whether it's subscribing to content, providing contact information, or taking some other action. Avoid multiple offers in a single pop-up, and make sure the close button is easy to find.
User benefits: Clearly communicate the benefits to the user if they take the action you're asking for in the pop-up. Explain what they will receive in return, whether it's a purchase bonus, free materials, or valuable information.
Device adaptation: Test how your pop-up form is displayed on desktops, tablets, and smartphones. Nobody likes extra actions or scrolling through a huge pop-up on a small screen—users may simply close the page in such situations. By the way, mobile pop-ups deliver 42% better results than desktop ones.
Placement: Experiment with different pop-up placement options. The classic center-of-the-page pop-up is not the only choice. Pop-ups can also appear on the sides, top, or bottom of the page. Testing will help you determine the right placement for your specific audience and goals.
Moderation: Avoid bombarding users with multiple pop-ups every few seconds or on every page. Moderation is key to prevent user annoyance and maintain a positive user experience.
Remember that there is no one-size-fits-all solution for the timing, design, and placement of pop-ups. Test, test, and test again to find what works best for your specific situation.
What pop-ups can be
Pop-ups can be categorized based on their placement on a webpage:
center pop-ups: these pop-ups appear in the center of the page, covering either the entire screen or a part of it;

sidebar or scroll-following pop-ups: these pop-ups are located on the side of the page and move along with the user's scrolling;

top and bottom bars: these pop-ups often take the form of narrow bars that appear at the top or bottom of the screen.
By timing of appearance, there are welcome pop-ups: a user enters a page, and after a few seconds, a notification appears. Other pop-ups "react" to actions or inaction: for example, a person viewed specific content, clicked a button, or left items in their cart. Another type of pop-up is retaining pop-ups that appear when closing a page.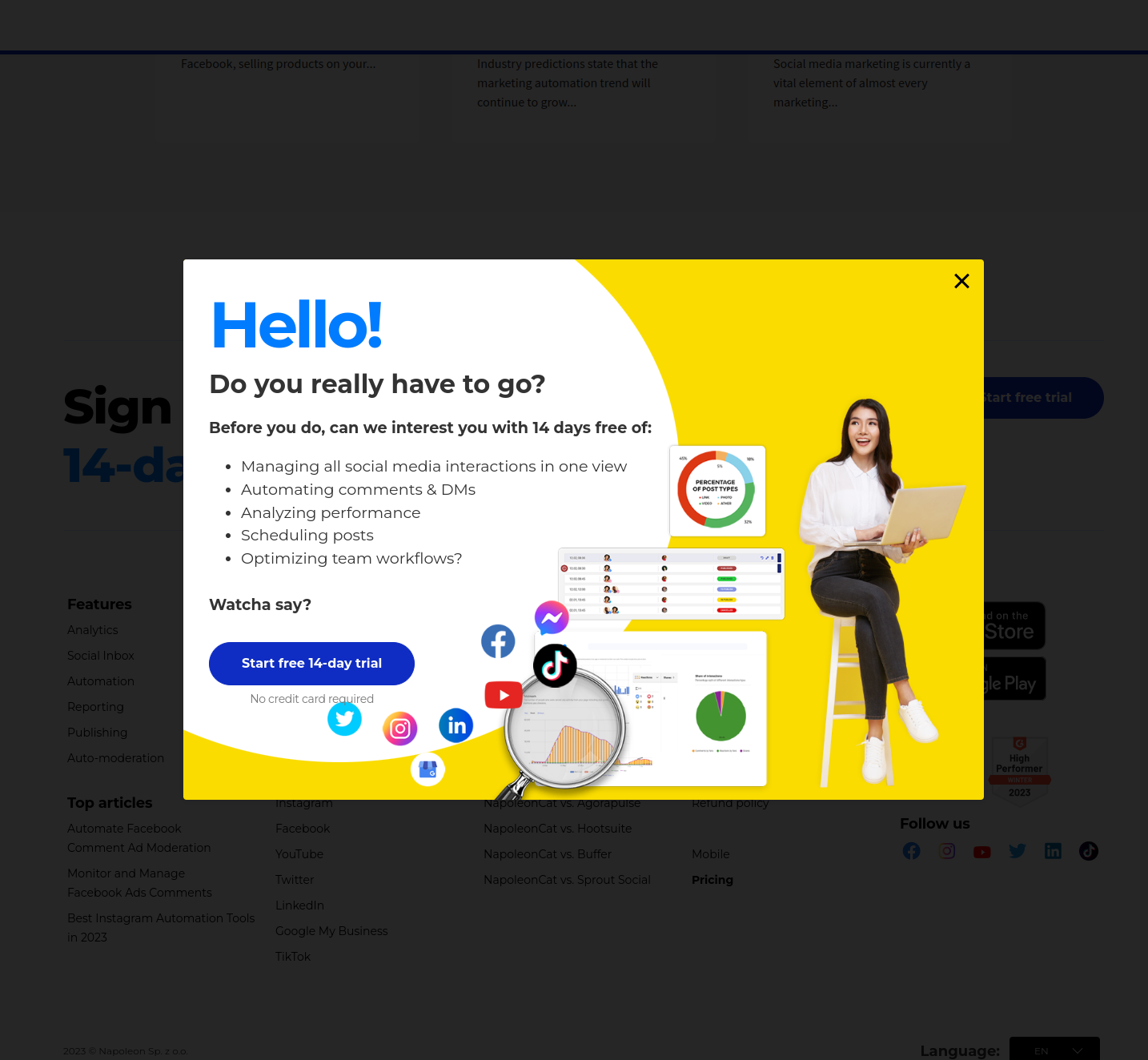 A pop-up of leaving page
By the content of the information, pop-ups are divided into promotional, informational, pop-ups for collecting contacts through lead magnets, and for subscribing to content. Pop-ups may also include surveys and offers for a callback to the customer if they leave their contact information.
Examples of pop-ups
Promotional pop-ups
These are pop-ups with discounts and promotions. They can be simple informational ones, notifying about discounts or offering promo codes. There are also interactive options with gamification.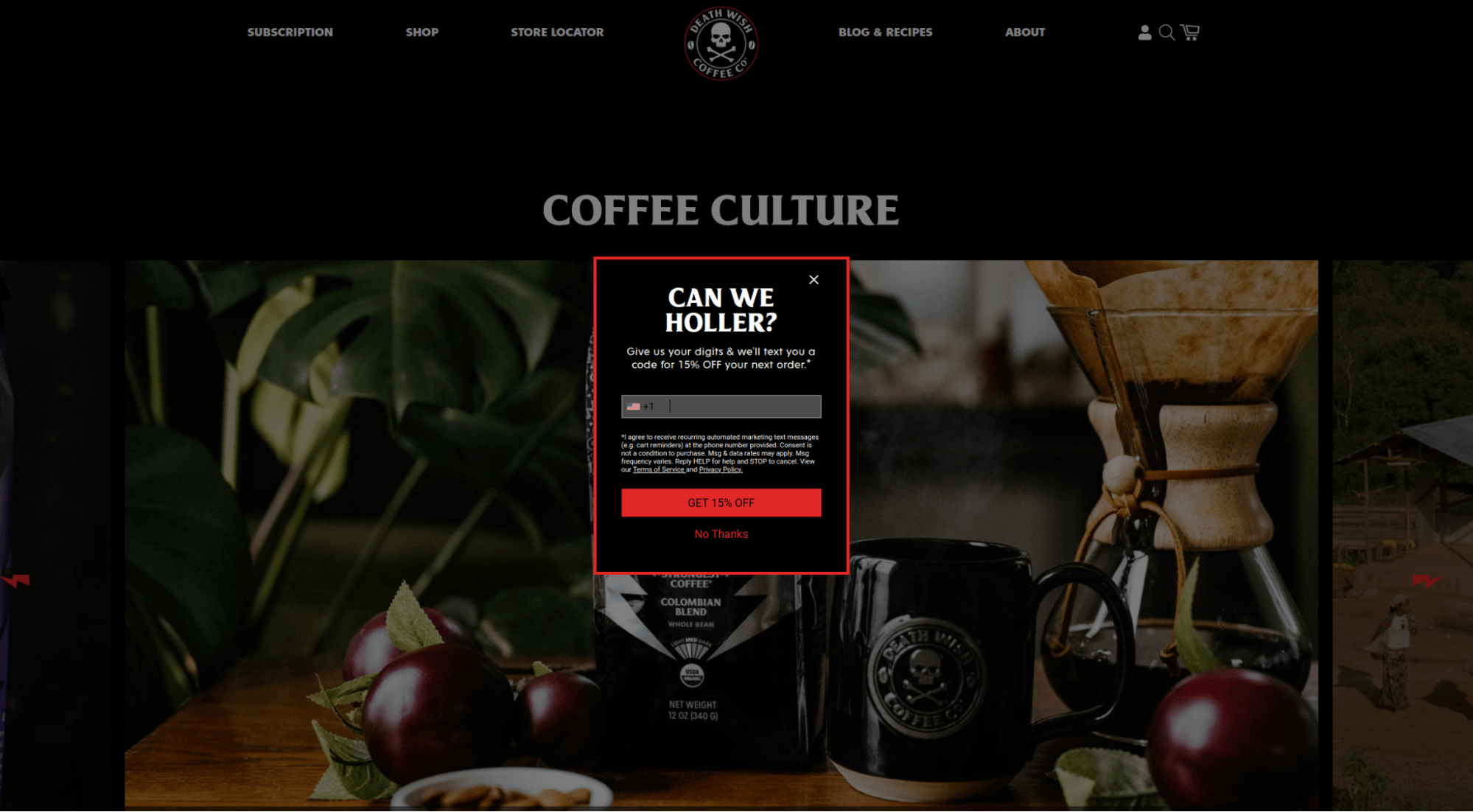 Discount pop-up
Pop-ups with gamification elements are a distinct type of promotion. Users are often offered the opportunity to spin a roulette wheel, similar to a casino, with the chance to win a bonus that will be sent to their email.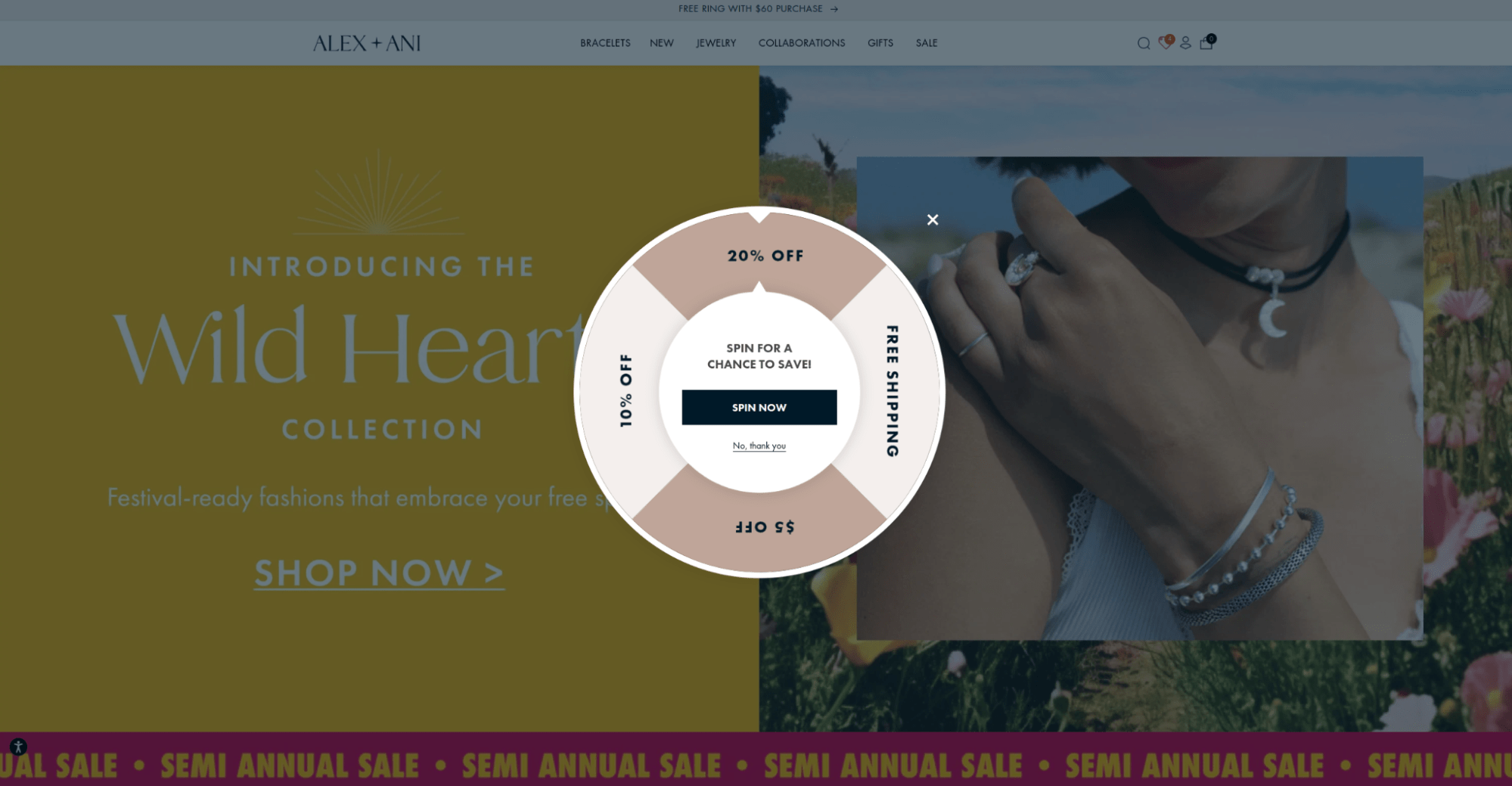 Real example of pop-up
Pop-ups with lead magnets
Pop-ups with lead magnets offer users free materials in exchange for their contact information. This approach typically increases subscription rates by an average of 155%.
For instance, a bonus might include a free course, some informational resource, etc.
Surveys
Surveys are used to gather insights about the audience or as a method to engage users. For example, a cosmetic website may suggest that users specify their skin type while filling out a subscription form in the pop-up.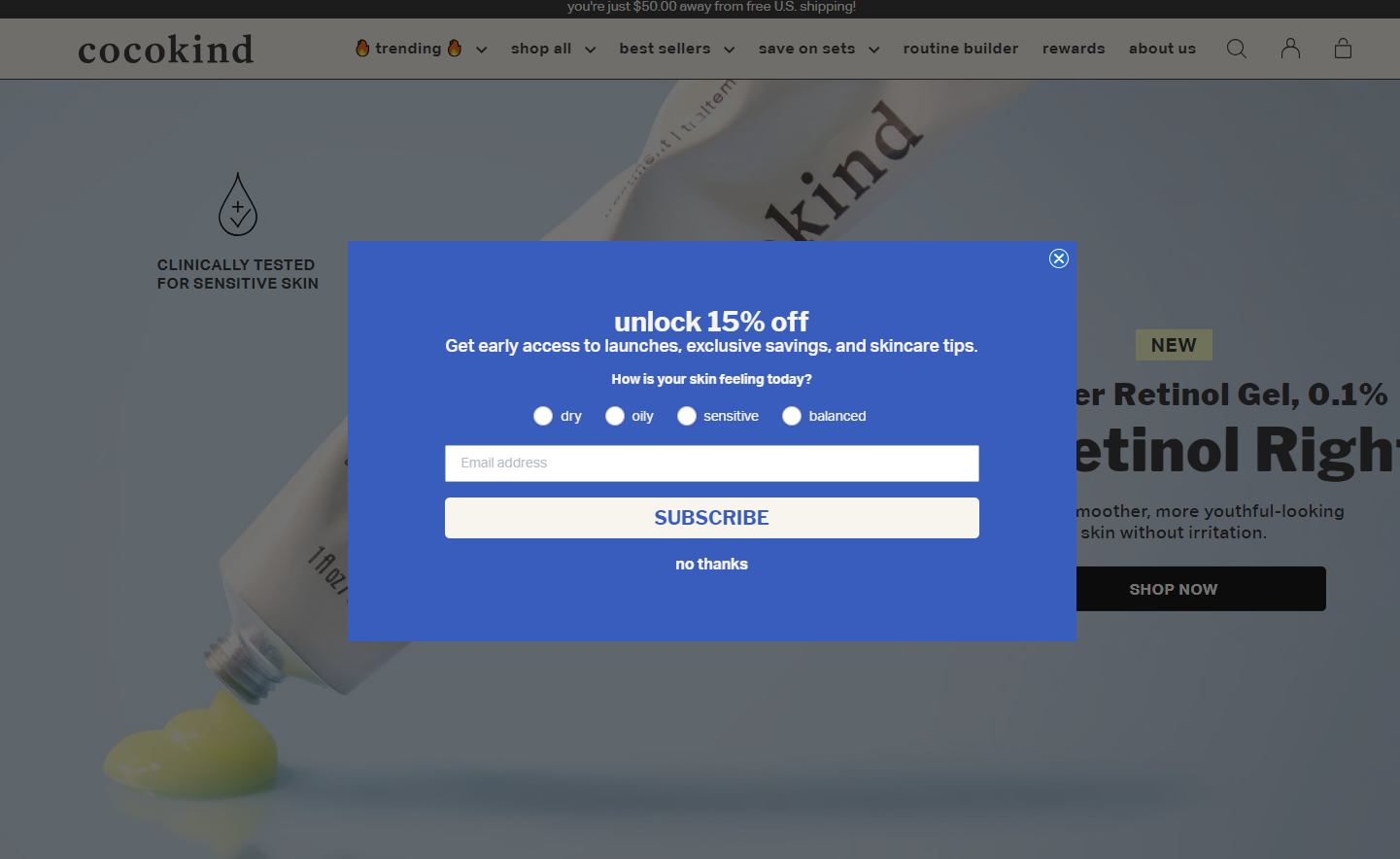 Survey within a popup
Even simple "yes" or "no" responses can fall under this category of pop-ups. In this case, it's assumed that people might feel uncomfortable clicking "no" and potentially missing out, which may lead them to consider the offer.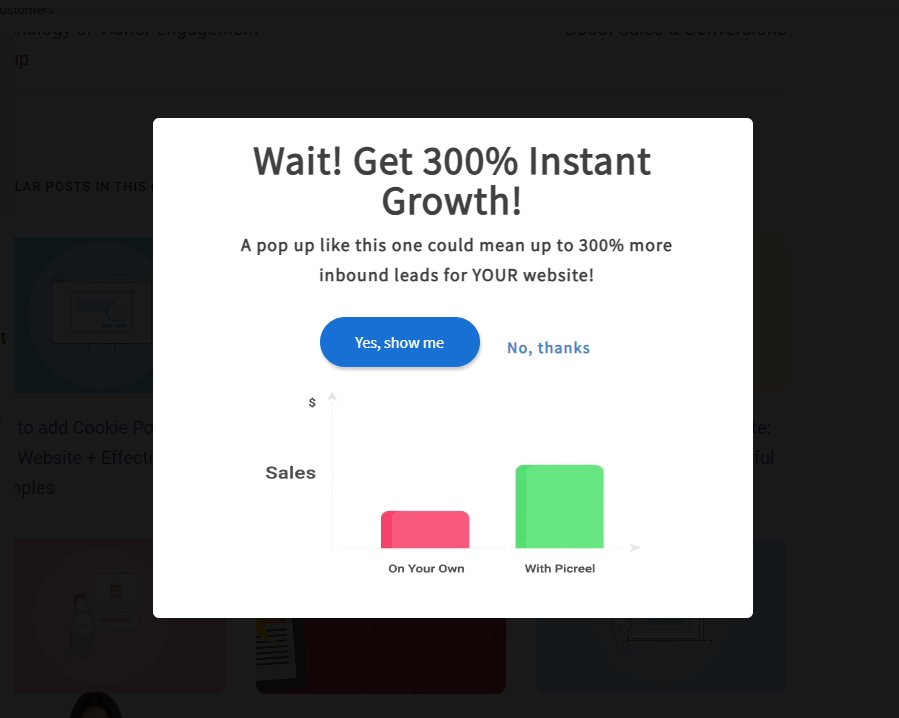 Survey pop-up
Informational pop-ups
Informational pop-ups are used to communicate changes in the company's operations, delivery, technical updates, and more. This category may also include rare and unique approaches, such as using pop-ups with video testimonials that accompany users as they scroll through a language learning service's webpage.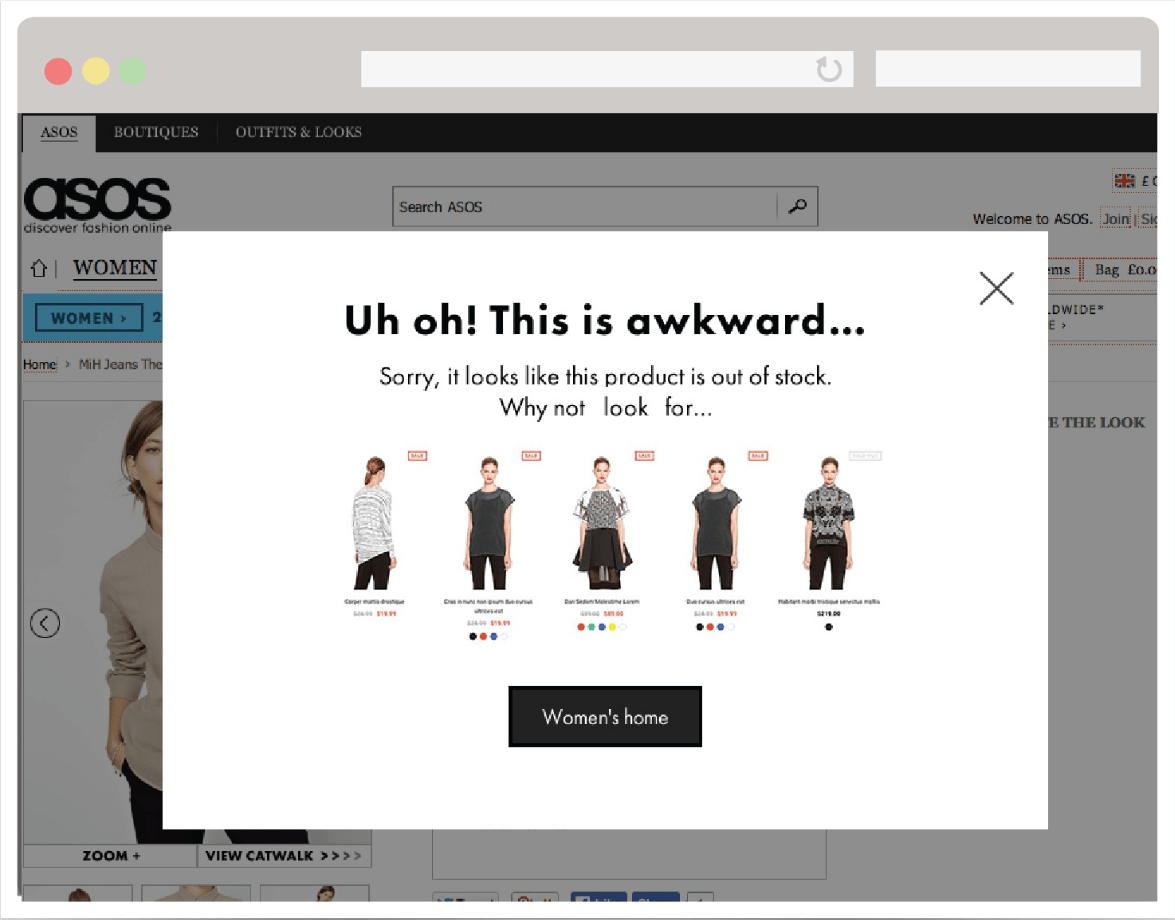 Informational pop-up
Subscribe to the newsletter
These are the most common pop-ups that encourage users to leave their contact information so that the company can continue to send them content or other information. In this case, the pop-up is located at the bottom right of the page, allowing users to continue viewing website content without interruption and giving them the option to decide on their subscription at their own pace.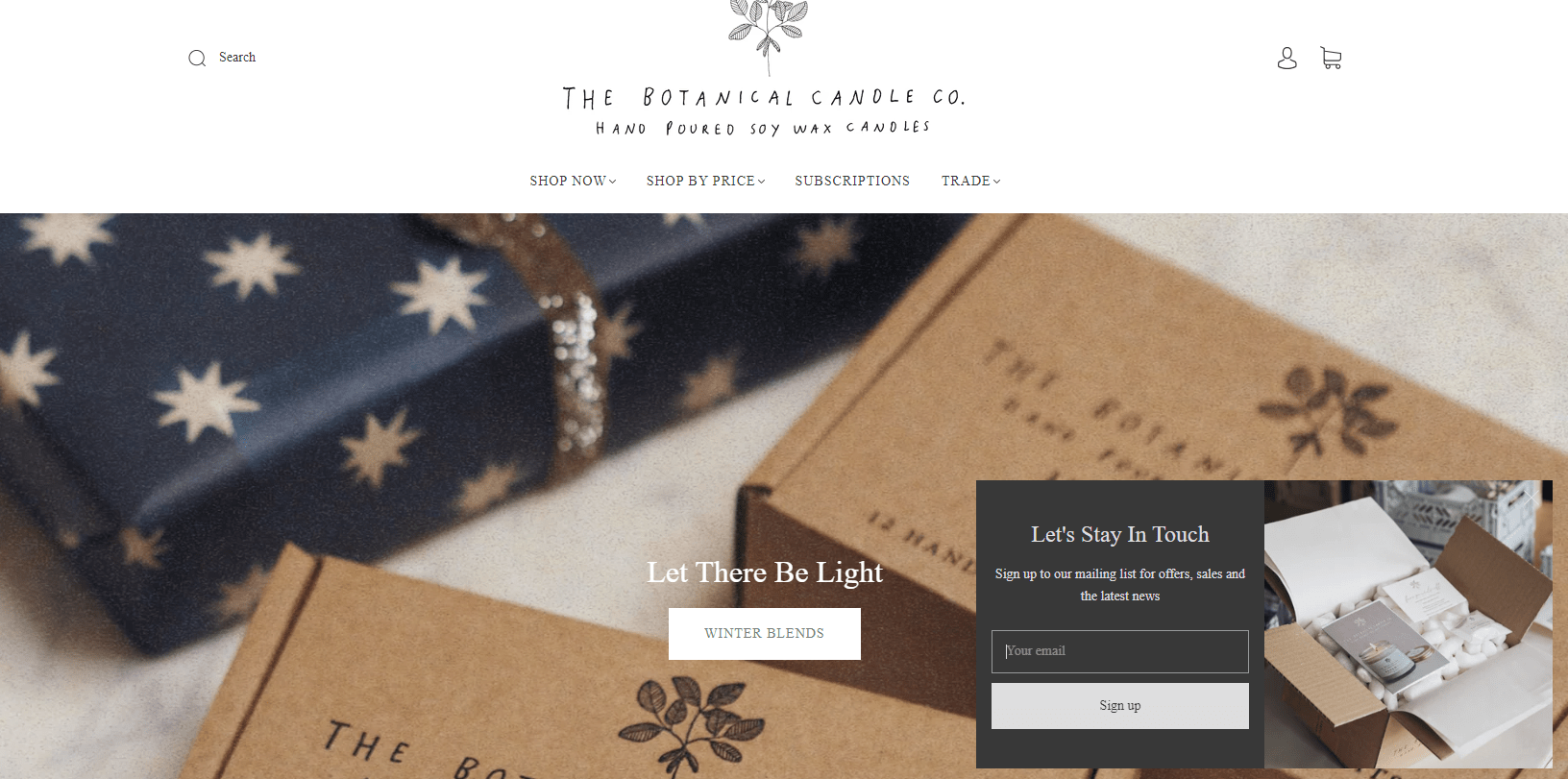 Offering pop-up window
Popup subscriptions are typically combined with a promotional offer. In many cases, when subscribing, users are often offered a discount on their first order.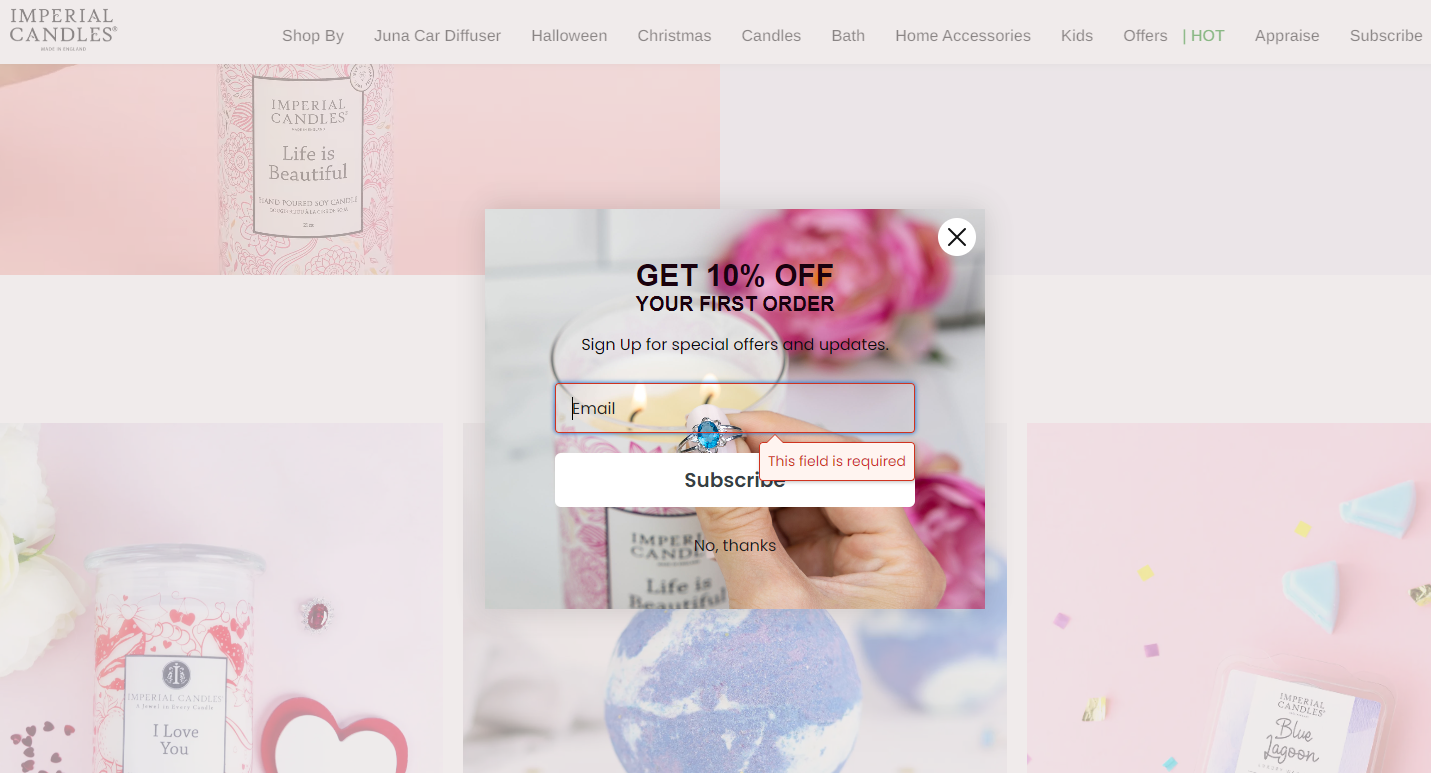 Popup subscription
Callback request, registration forms, etc.
Pop-ups with a callback request immediately capture customers. On one hand, they collect contact information, and on the other, they facilitate the customer's journey, as not everyone is comfortable making the first call.
However, registration forms in pop-ups are more common. They collect basic user information, which is then added to the subscriber's profile.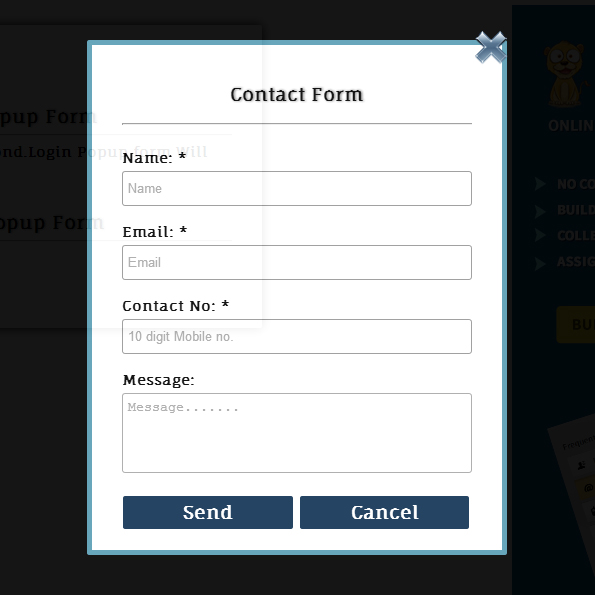 Summary
A pop-up is a website element used for lead generation, information delivery, and boosting sales through discounts and promo codes. Pop-ups can appear as a greeting when a user enters a website, after a certain time of viewing, or triggered by user actions. There are also exit-intent pop-ups designed to retain users who are about to leave the site.
To avoid irritating site visitors and make pop-ups noticeable, it's important to consider the timing of their appearance, allowing users to explore the page's content. Design should be distinct from standard advertising and not get lost in the content. Additionally, the placement of the pop-up matters, whether it covers the entire screen, appears in the center, on the side, or at the top of the page. There is no one-size-fits-all solution for pop-ups, and their effectiveness is often determined through A/B testing.
You might be interested in: